Currently Available Funding
Ongoing calls for proposal:

GR-ActiveCitizens: Bilateral Cooperation Initiatives
Deadline: 30 June 2023 | Budget: € 92,000
Ongoing open calls are announced at the website of the EEA and Norway Grants and the Program Operators. You can also contact the EEA Grants Special Service at the Greek Ministry of Development & Investments by e-mail: [email protected]
One of the two main goals of the EEA Grants is to increase cooperation and relations between countries. Find here information on how to find a partner for your EEA Grants project idea.
The agreement of the current funding period (2014 - 2021) for Greece was signed in Athens in October 2017. A total funding of €116,7 is distributed across the following programs:
Innovation, Business Development and SMEs
Fund Operator: Innovation Norway
Program webpage
Fact sheet
Roma Inclusion and Empowerment
Program Operator: Greek Ministry of Labour and Social Affairs
Fact sheet
Local Development and Poverty Reduction
Fund Operator: SOL CROWE & HumanRights360
Program webpage
Water Management
Program Operator: Greek Ministry of Environment and Energy, Executive Authority Sector Environment
Renewable Energy, Energy Efficiency
Program Operator: Centre for Renewable Energy Sources and Savings, CRES
Good governance, Accountable Institutions, Transparency
Program Operator: Greek Ministry of Digital Governance
Asylum and Migration. Capacity Building of national asylum and migration management systems
Program Operator: Greek Ministry of Citizen Protection, European and Development Programs Division
Asylum and Migration: Addressing urgent needs for the reception and screening of asylum seekers and for the accomodation of vulnerable groups.
Fund Operator: SOL CROWE & HumanRights360
Program webpage
Fact sheet
Active Citizens Fund
Fund Operator: Bodossakis Foundation & Solidarity Now.
Program webpage
Fact sheet
How and where the EEA Grants are channelled has been decided jointly by the Greek state and the donor countries. Their decisions are reflected in the Memorandum of Understanding 2014-2021 between Norway, Iceland, Liechtenstein and Greece. Details of the fundings are made in the various programmes' concept notes, following stakeholder consulatations which are inclusive dialogues with representatives from the Government, the wider public sector, the civil society, the academia and the private sector.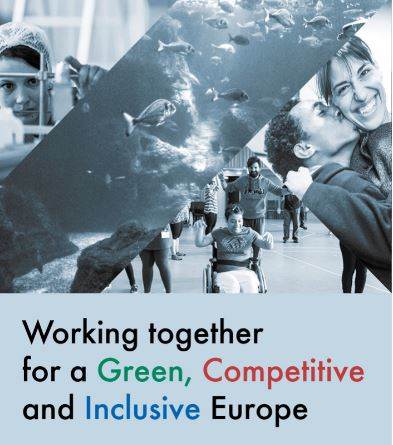 Previous funding periods - What has been achieved?
Greece has received funding since the EEA Agreement entered into force in 1994. Norway, Iceland and Liechtenstein are joining forces in this funding, with Norway contributing the majority of the funding.
The EEA Grants represent the contribution of Norway, Iceland and Liechtenstein to reducing economic and social disparities, and strengthening cooperation with 15 EU countries. The basis for the Grants is the EEA Agreement.
This video by Theodore Scrivanos gives an impression of the many great projects implementet in Greece:
The EEA Grants are about working across borders, striving for economic and social growth, and continuously aiming to build a better future.
Below you will find an overview of what has been funded in the various funding periods.