Anders Gjennestad likes to paint on walls that have their own character, as the traces of previous use and their "stories" are integrated into his work and become part of an evolving narrative.

His work is usually inspired by black and white photographs he takes and then creates in his hand detailed multi-level stencils, so that the surface he paints has the most realistic effect possible. The mural pulled off the feeling of three-dimensional which is attained by using shading to give them life and conveying us the impression that they are ready to jump off the wall. An impressive mural, which does not obey the laws of physics.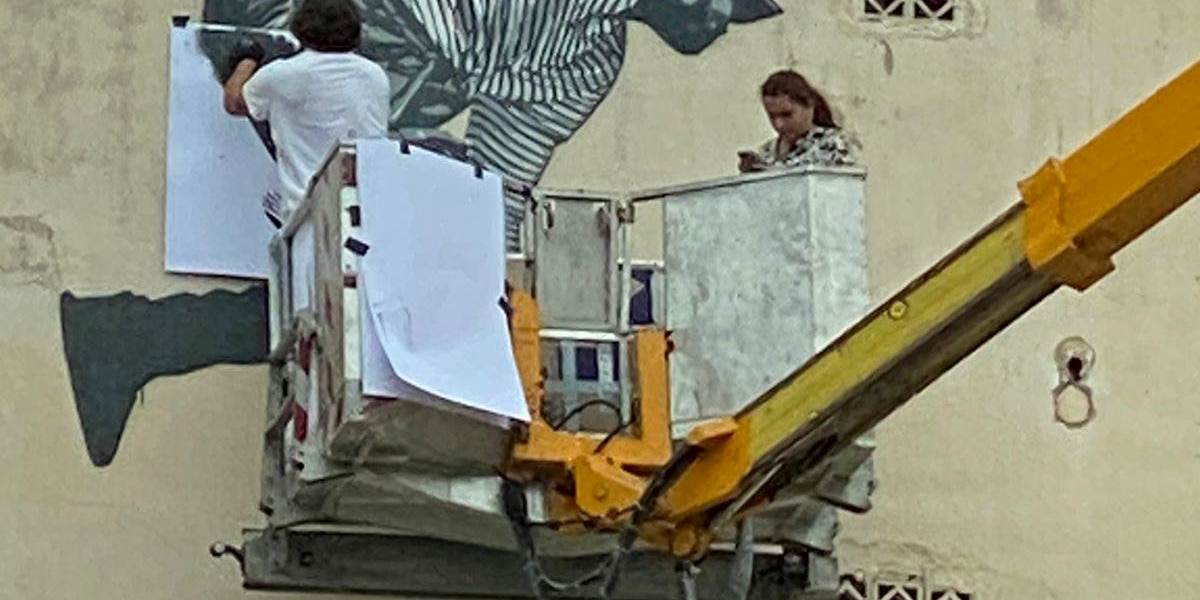 "Break from the past"
"Break from the past" is located in Kefallinia 32, a small square in a residential area of the city where you can view two other murals. Anders discussed with the youth living there who told him that after Covid19 restrictions they have come to enjoy their square and that the murals play a great role in this.
In an interview with a local newspaper about the importance of Art Walk events, such as the one in Patras, Anders believes that such functions can attract attention, but also offer the opportunity to introduce the artists to a wider audience.
When asked which is his favorite creation, he re-joined "My favorite creation is always the next".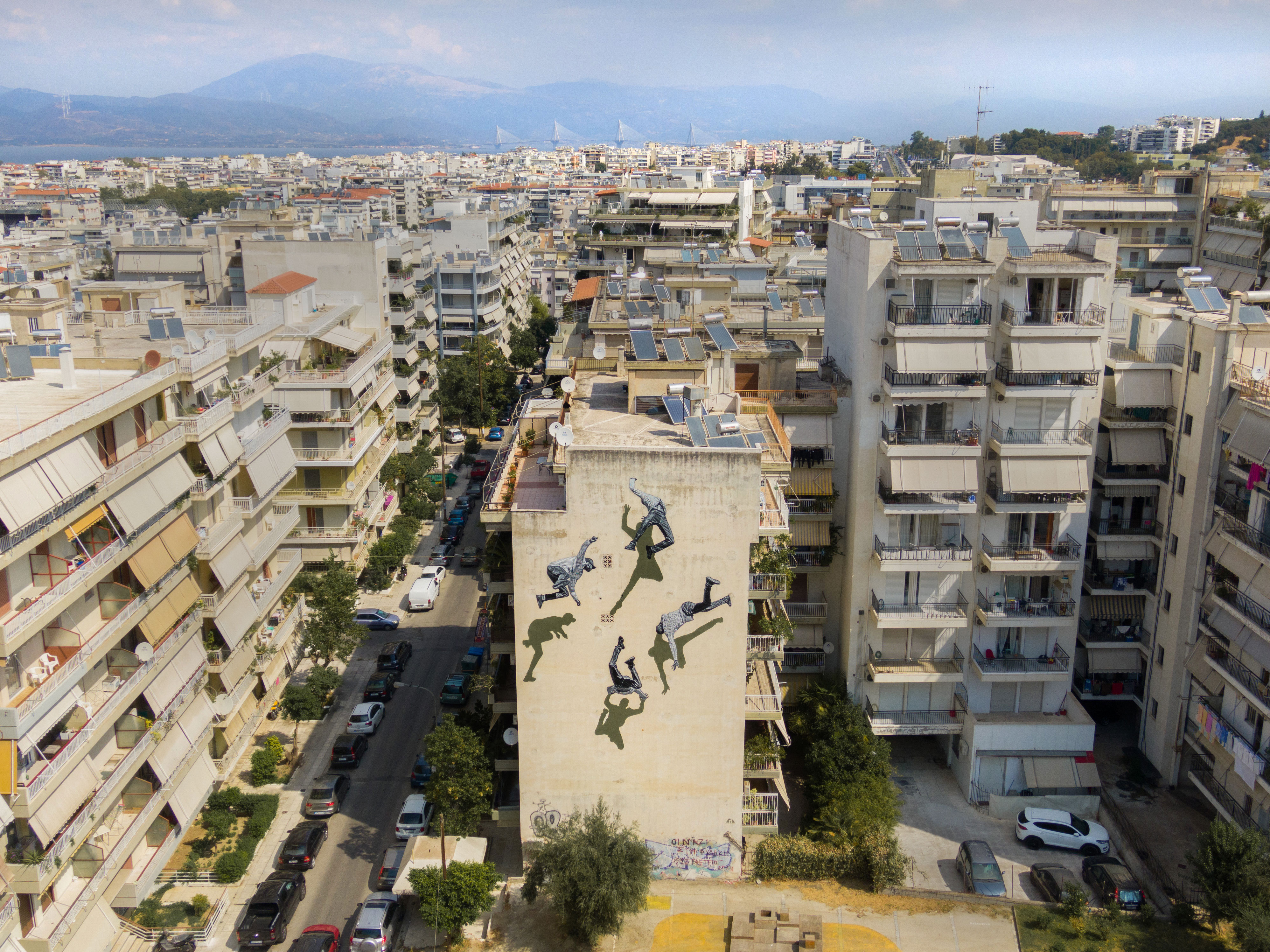 Anders Gjennestad was invited by Art Walk Patras to be one of the six artists to participate at this year's festival, dedicated to the Bicentennial celebrations in Greece. Art Walk is a project of Art in Progress, an NGO profiling the arts in the city. Greek and foreign artists have created 46 murals over 6 years, inspired by contemporary or historic themes.
We were very excited to meet the artist in person on two different days during his residency in Patras, thus witnessing his work in progress.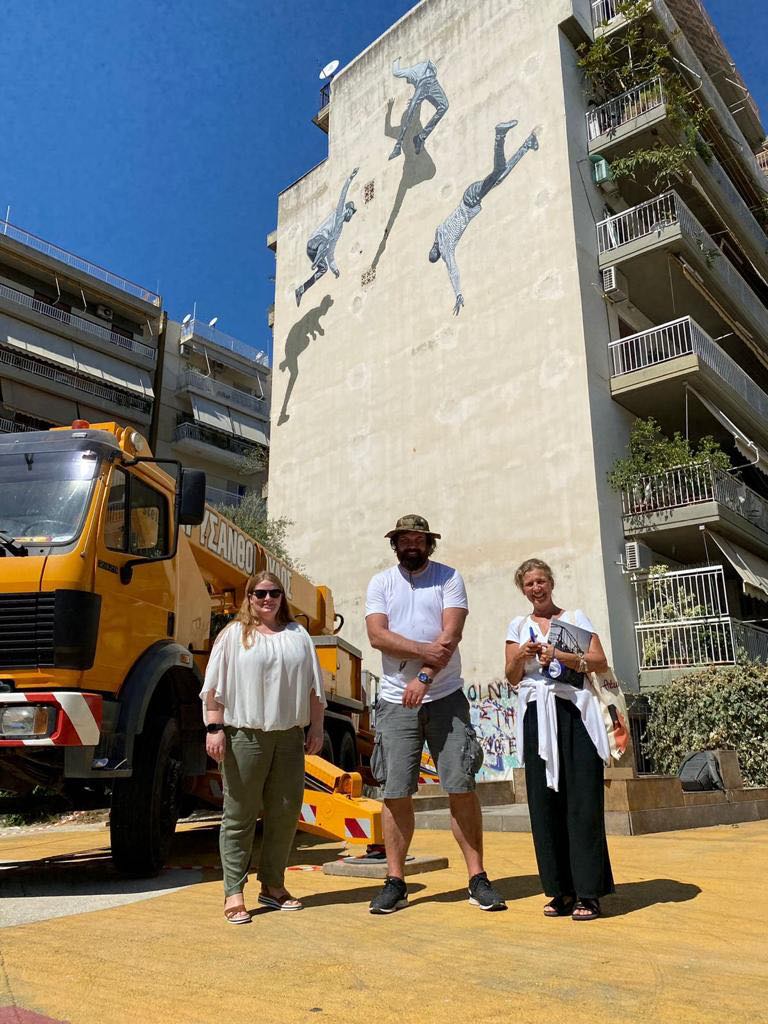 Thank you, Anders, for this awesome work!
To learn more about the art of Gjennestad, visit his website: Anders Gjennestad | Homepage