Why did you decide to study in Norway?
I decided to study on Svalbard specifically due to its beautiful landscape and to be able to experience both the midnight sun and polar night. What drew me in to UNIS specifically was the school's opportunity for fieldwork which would allow for more time outside but also due to the amount of passionate staff/students that attend the school. Being able to study what I love in such an interesting location really drew me in and i'm so glad I was able to experience life in the Arctic.
What expectations did you have of the university?
UNIS is significantly smaller than my home university so I was excited to see what the differences would be. I have heard that there were smaller class sizes and that the student life was very community-based. I had the opportunity to talk to peers who had previously participated in exchange semesters in Norway (both UiO and UNIS) and they seemed to agree their exchange was well worth it! I had heard that there were many beautiful mountains to hike and to explore but also that the students at UNIS were very open and friendly.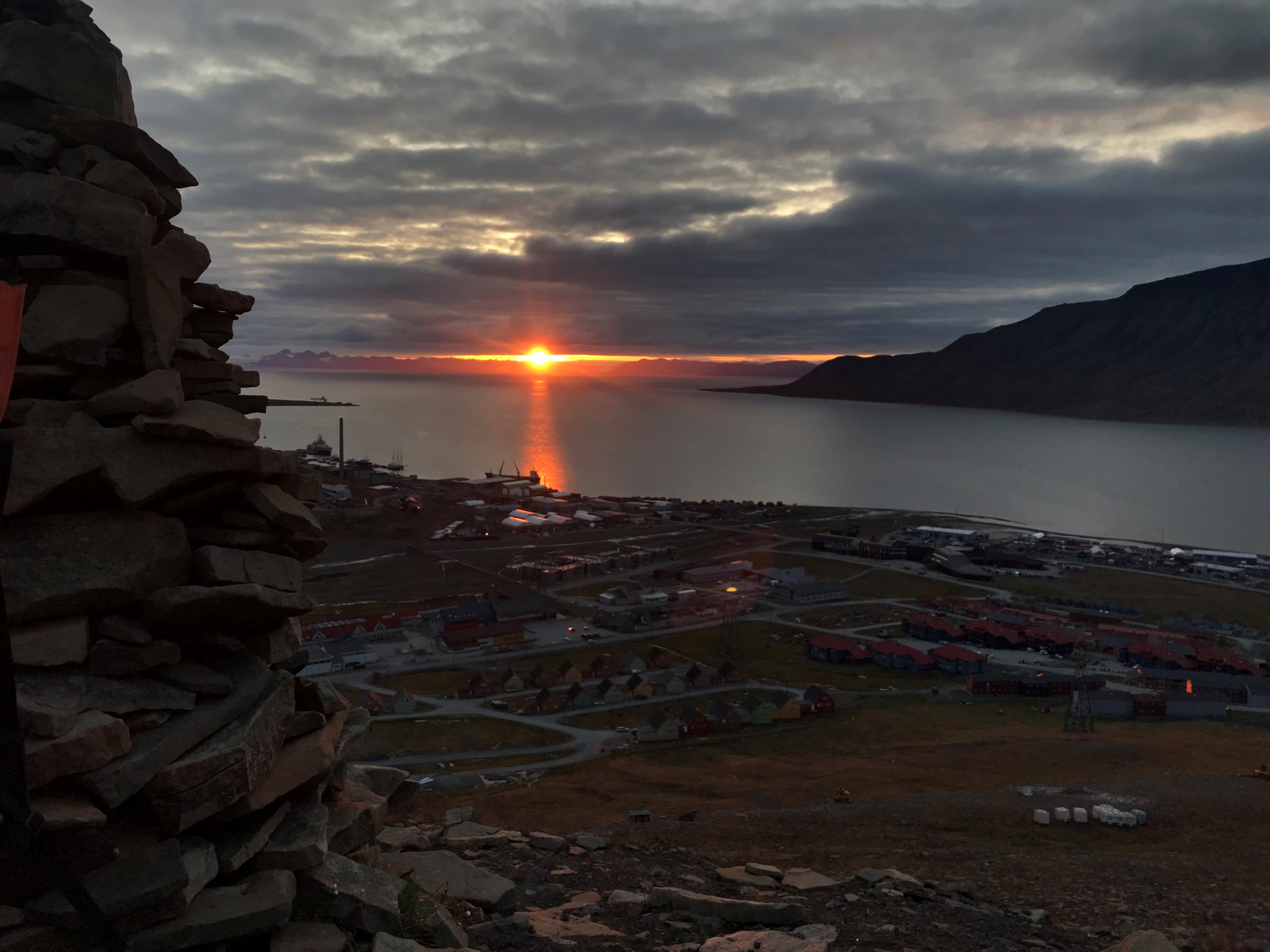 Photo: Martha Paiz
Is the university living up to your expectations?
I've heard stories from fellow students from their exchange semesters but experiencing it first hand is so much different. I went in not entirely sure on what would happen or who I would meet. UNIS has exceeded my expectations and made me step outside my comfort zone. From this experience I feel so connected to people and places thousands of kilometres from Canada and that's a pretty great feeling. From traveling by boat up to 81 degrees North, to visiting coal mines, and not to mention hiking beautiful mountains Svalbard has never failed to amaze me with views or experiences. This is the longest time i've spent abroad and i'm so thankful to have been able to experience things and face new challenges that have taught me new ways of adapting. Studying here has reinforced that I am in the right program and that I should continuously discover new places whether it be here in Canada or somewhere overseas.