Is Norway living up to your expectations?
So far my experience in Oslo, Norway, has been what I expected. I tried to inform myself a bit about the country before I came here to know what to expect and I would say that life here is quite different from Canada. I find the rhythm is different, people are less stressed and it really changes the atmosphere, you have more time to breath and actually enjoy what you are doing in everyday life.
Most of my classes are with students from other countries who are in the same situation as me. It has been really interesting just to get to know other people and hear about their experiences in biology, and also at the university here in Oslo.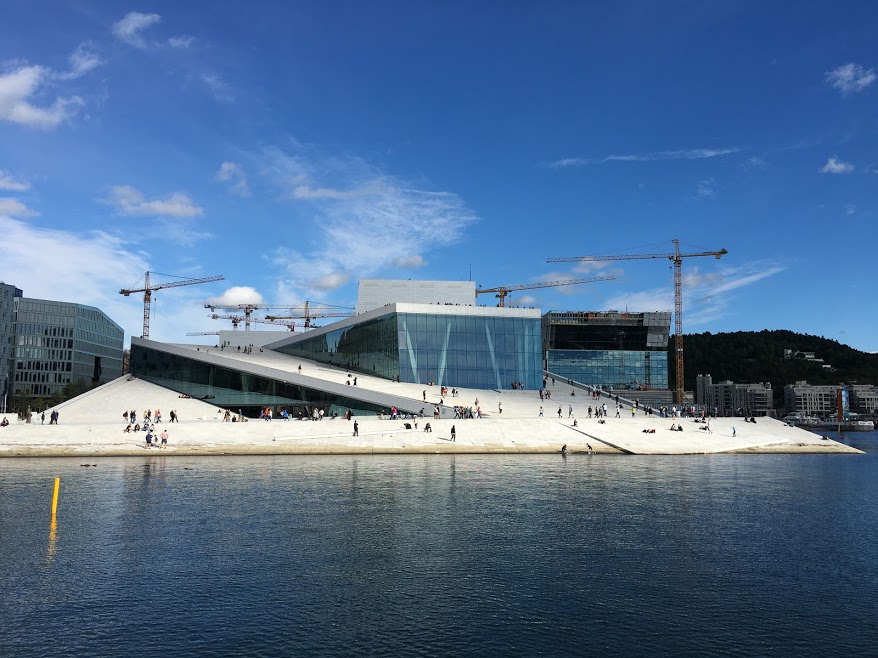 Photo: Juan-Antonio Rodriguez-Campbell
Pros and cons of living in Norway
Some of the pros of living in Norway I would say is the fact the country is beautiful, it is full of landscapes, places to visit and to hike. I have been to lots of different places I was not expecting to visit in my life so that has been really nice. Also, I'd say Oslo itself is a really fascinating city, there are always things happening culturally and I get to walk around the city centre whenever I'd like and it's quite different from what I know in Canada.
Adaptation wise, it has been quite easy because I find the weather is similar to what we have in Canada, so that was not a shock. Also, how the university functions is pretty similar to how my own functions in Quebec.
For the cons I'd say first of all in general it is quite expensive to live here as a student, especially as an international student because the currency is different so you have to expect to pay quite a lot more for food, rent, travel, and transport, but I mean, it is really worth it. A part from that I'd say you are an international student so it's not so easy to integrate into different local groups, like Norwegian student groups, you're often more with international students, so getting to know Norwegians here is harder but that can be worked on.
So in other words, I'd say do come to Oslo, or to Norway, it's a wonderful experience for students abroad. You discover so many different things in so little time so it's really worth doing all the paperwork and all the procedures you need to do to get here.