Minister Huitfeldt had a meeting with Minister Balakrishnan with good discussions about geopolitics, multilateral cooperation, and ending the Ukraine war. It confirmed the good bilateral relations between Norway and Singapore, based on common belief in rules-based international order, freedom of navigation and open trade. They talked about our maritime partnership, the joint wish to further expand our cooperation within decarbonization and digitalization, renewable energy, and circular economy, as well as academic exchanges.
Minister Huitfelt also met representatives for the Norwegian business community in Singapore at the Norwegian Seaman's Mission. This meeting was organized by the Norwegian Business Association in Singapore, the Seaman's Mission, and the Embassy. Here she was introduced to several Norwegian companies with operations in Singapore. In her speech the Minister thanked a strong Team Norway, all those who have been and are making this country Norway's main business hub towards the Asia Pacific. She was enjoying coffee and Norwegian waffles, interacting with those present.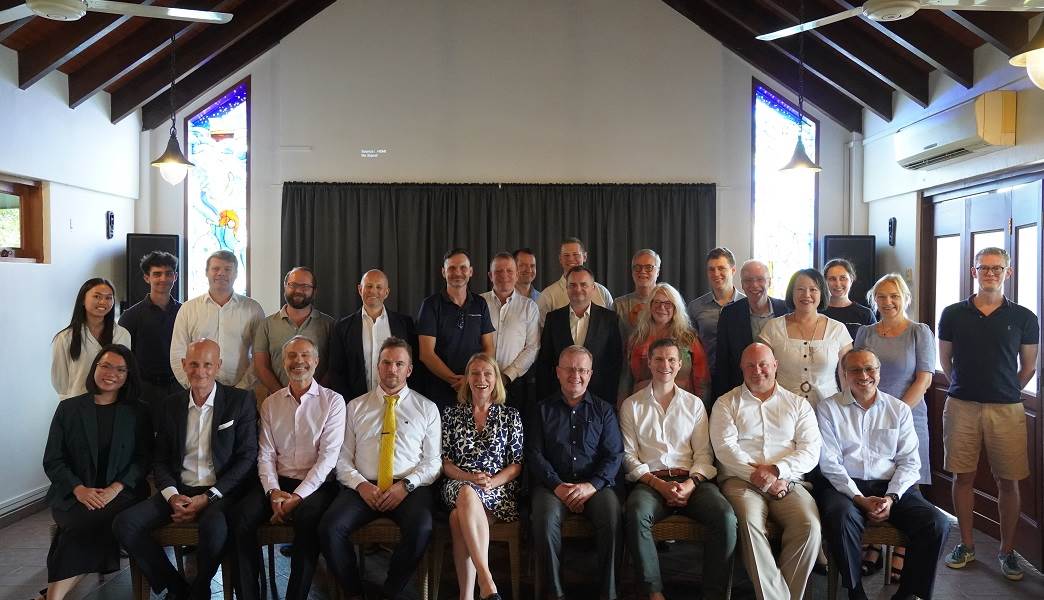 Gardens by the Bay was also visited, where she was thanked for the good cooperation with Norway. She got to enjoy the excellent view from the Supertree and a tour of the Garden's main attractions. The Minister was also excited to hear about the plans for the Nordic Christmas program, which will include some surprises from Norway.
Minister Huitfeldt also had a working dinner with some leading Singaporean academics and was interviewed by The Straits Times.