The expanding partnership was the backdrop to the visit of India's Minister of State for External Affairs and Culture, Meenakashi Lekhi to Norway.
During her visit from 16th to 18th of August, Minister Lekhi met with the Norwegian Minister of Foreign Affairs, Anniken Huitfeldt, as well as Secretary General Torke Hattrem of the same ministry. Together they discussed how to enhance the partnership across sectors, including on culture and trade & investments.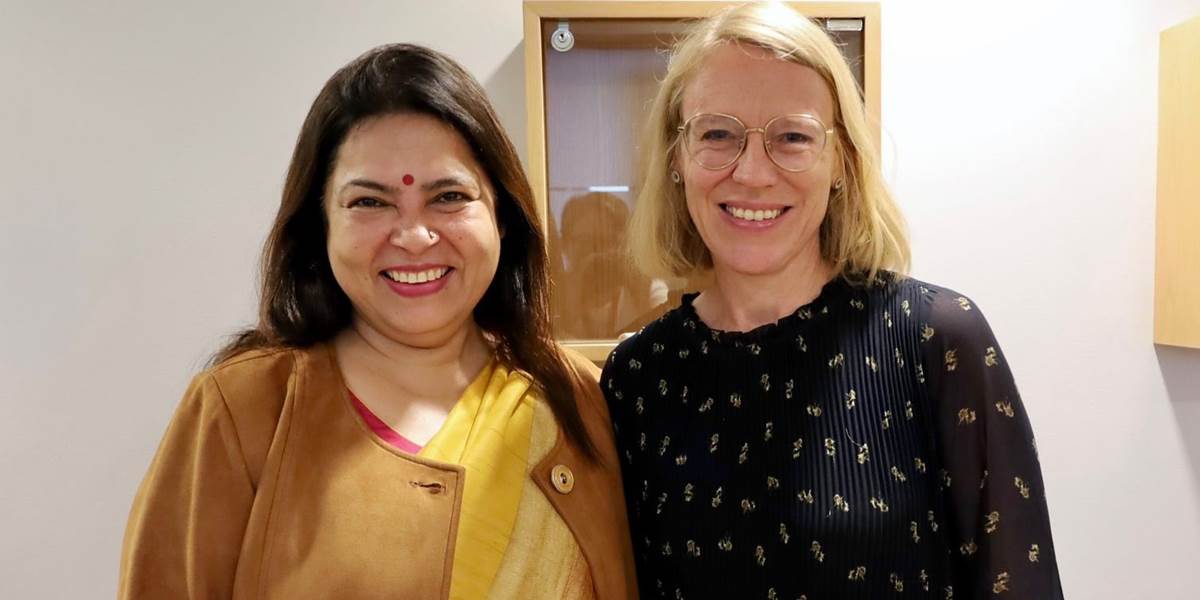 Indo-Norwegian collaboration on the green transition was a key talking point, as Minister Lekhi visited during the yearly Arendalsuka - a week-long political dialogue in the southeastern city of Arendal.
In panel discussions with Norway's Minister of Climate and Environment, Espen Barth Eide and the Norwegian Ambassador to India, Hans Jacob Frydenlund, among others, both parts emphasized the need for a strong bilateral relationship to enable the green transition needed.
On her last day, Minister Lekhi visited the botanical gardens in Oslo. Including attending a yoga session in the "serene ambiance" of the gardens, Minister Lekhi grabbed the shovel as she planted a young tree, marking her visit.
The Embassy would like to thank Minister Lekhi for contributing to fruitful discussions and showing keen interest in Norway.
At Arendal, Meenakashi Lekhi made us small video greeting her visit from the grounds of Arendalsuka. The video can be seen here.