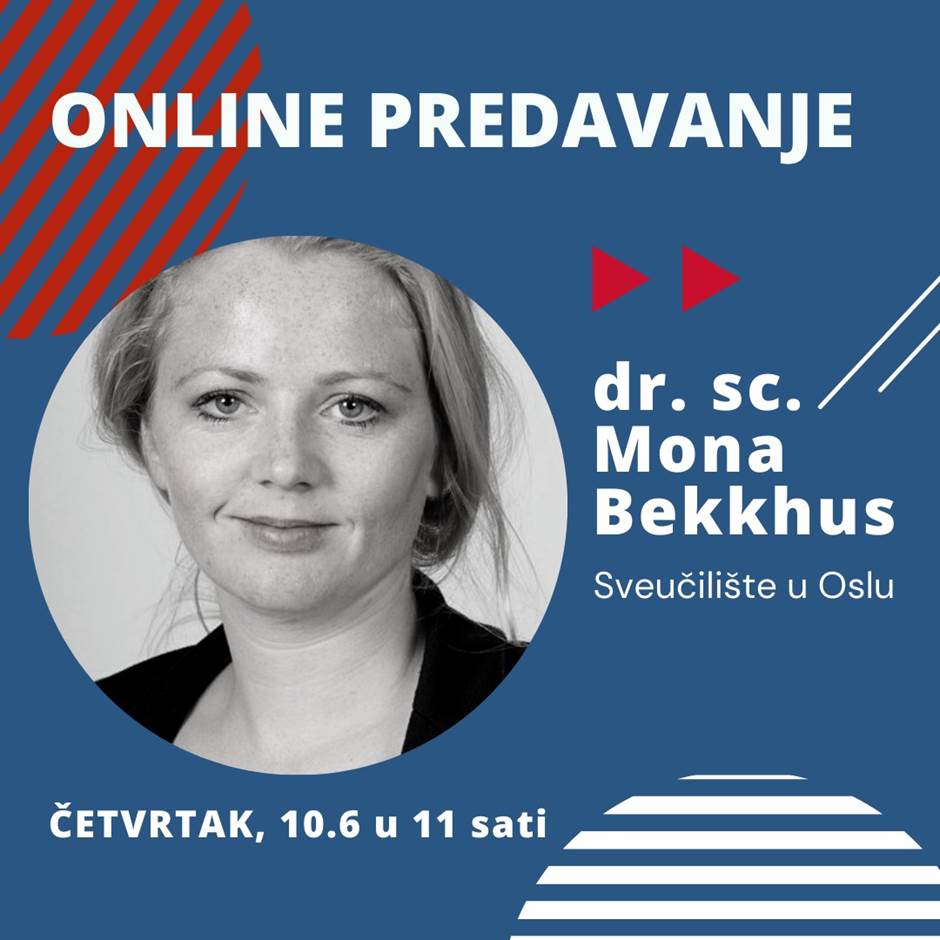 The event will take place on Thursday, 10 June from 11 AM. Register here to take part.
The lecture is part of the digital event marking the 5th anniversary of the portal "Medijska pismenost" and is organized in the cooperation of the Norwegian Embassy and the Agency for Electronic Media. The event is open to the public, and especially to parents and teachers, but registration is mandatory.
The lecture of professor Bekkhus is based on the findings of her recent study "Mental Health of Adolescents During the COVID-19 Pandemic – Loneliness, Friends and Social Networks". It investigated how Norwegian adolescents coped with social isolation during the pandemic and what were the consequences to their mental health of substituting physical contact with peers with digital contact via social media or video games.
About the lecturer
Dr Mona Bekkhus is an expert in developmental psychopathology, a productive academic and a lecturer at the University of Oslo where she teaches undergraduate and graduate classes in mental health, clinical psychology, and developmental psychology. Her academic interests are in developmental psychopathology and psychosocial risks associated with individual differences in early to middle childhood. Bekkhus published numerous articles and book chapters as well as a book on mastery and is collaborating with researchers from the UK, Australia and Canada in understanding how environmental stress and social relationships influence child psychopathology and resilience.