During the 1990's and the early 2000's, rehabilitation and construction of critical infrastructure remained a key feature of the Croatian-Norwegian cooperation. Both the polyclinic in Vinkovci and the doctor`s office in Sisak – two areas that were heavily damaged during the war – are examples of how the access to basic healthcare services is of utmost importance to local communities.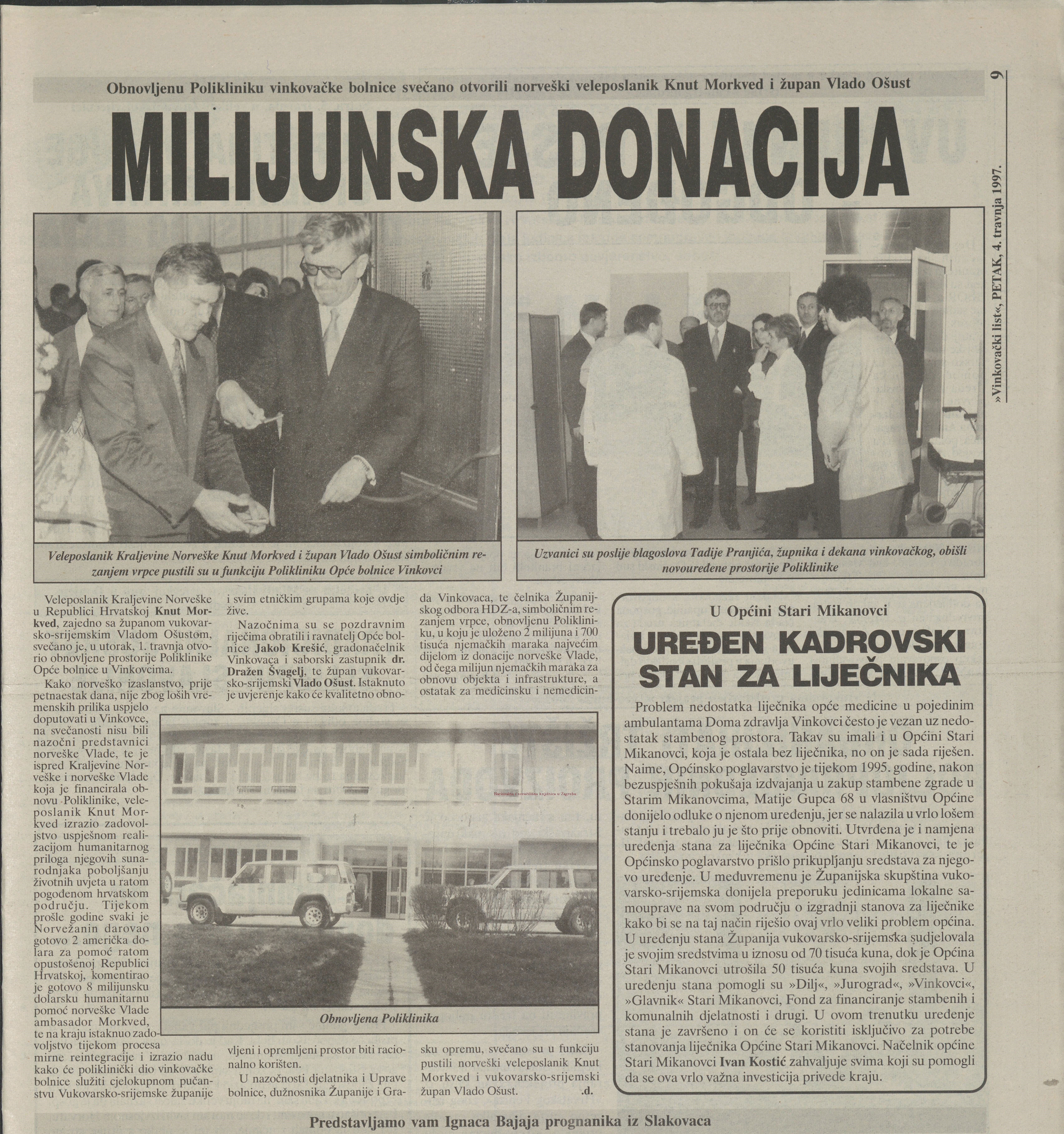 Photo: Vinkovački list, 04.04.1997. "Milijunska donacija" - National and University Library in Zagreb
The polyclinic in Vinkovci were able to open their doors to new and reconstructed facilities 1 March 1997. The financial support from the Norwegian Government contributed to rebuild the infrastructure of the hospital, and to provide the hospital with new medical and non-medical equipment.
The doctor`s office in Sisak was reconstructed by the Norwegian Refugee Council. The Office has a doctor, a dentist, two nurses in addition to administrative personnel, and serves around 2000 persons from in and around the area.