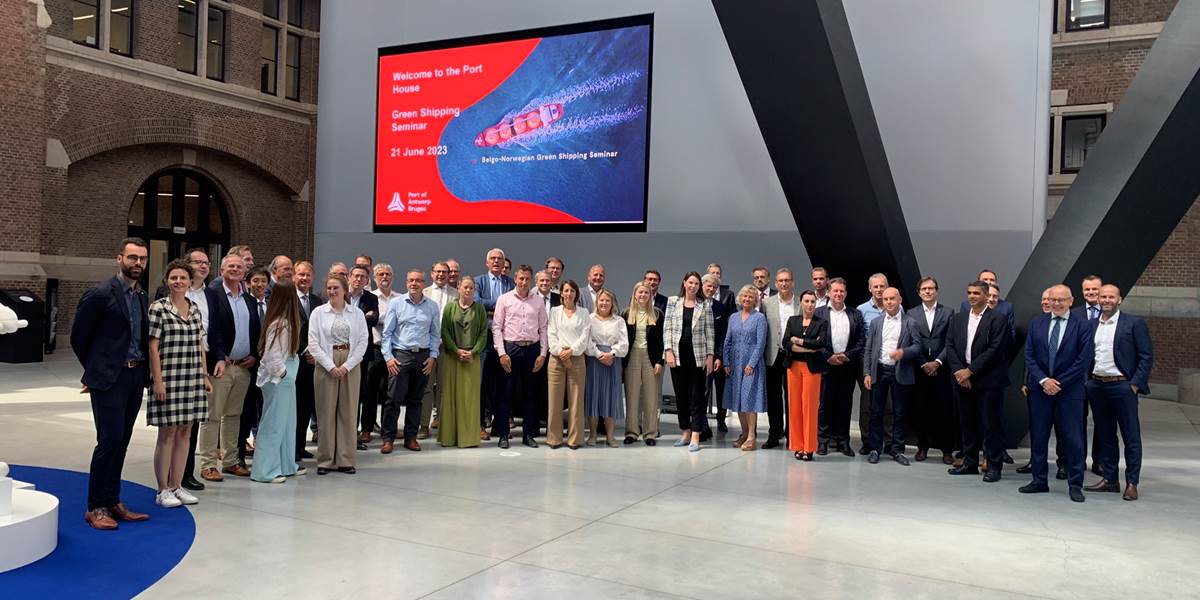 Bilde: Port of Antwerp-Bruges
In the beginning of 2022, the prime ministers of Norway and Belgium signed an MOU to acknowledge and signify the shared values and targets. The MOU was intended to shed light on cooperation among countries in the North Sea in terms of CCS facilities and deployment, renewable energy generation and transition infrastructure.
The first part of the seminar consisted of a roundtable about green molecules as a cornerstone in the realization of green hubs. By bringing together different actors from Belgium and Norway who are part of this value chain, it was possible to deep dive into the challenges and strengths each stakeholder faces today. As well as discussions about the future of possible collaborations and steps needed to be taken to deal with the green transition.
The second part of the seminar aimed to discuss decarbonization as part of the green shift, and the maritime dimension of CCUS. The discussion brought to light important questions stakeholders, customers and other actors part of the value chain are dealing with today. That is for example the question of cost vs. profit, as well as consideration of a green shift in the industry.
The seminar intended to create a platform to build industry leverage together with a select number of people pioneering in the value chain of green molecules and/or CCS. Remarks and opportunities were collected during the roundtable and will be used to prepare for a following high-level summit.
The ultimate goal of the seminar was to materialize those synergies coming from the roundtables and facilitate cooperation between Belgian and Norwegian Based stakeholders and relevant competent authorities.
We are very thankful to the fellow organizers that made this event possible: Port of Antwerp-Bruges, Royal Belgian Shipowners' Association and Norwegian Shipowners'​ Association (Norges Rederiforbund). We hope this seminar will lead to fruitful discussions and contributions in the future.