Address
Royal Norwegian Embassy
Freedom Square
Giorgi Leonidze street no.2, Floor 3
0105 Tbilisi

Contact information
Phone: + 995 322 440 800
E-mail: emb.tbilisi@mfa.no


The Embassy is responsible for promoting Norwegian interests in Georgia, developing bilateral relations and provide assistance to Norwegian citizens.
Norway provides funding for a relatively extensive project portfolio in Georgia that includes activities to promote good governance, the rule of law, human rights and democratic development, development of renewable energy, women's economic participation, local self-government and inclusive education.
The Norwegian Ambassador to Georgia is Helene Sand Andresen.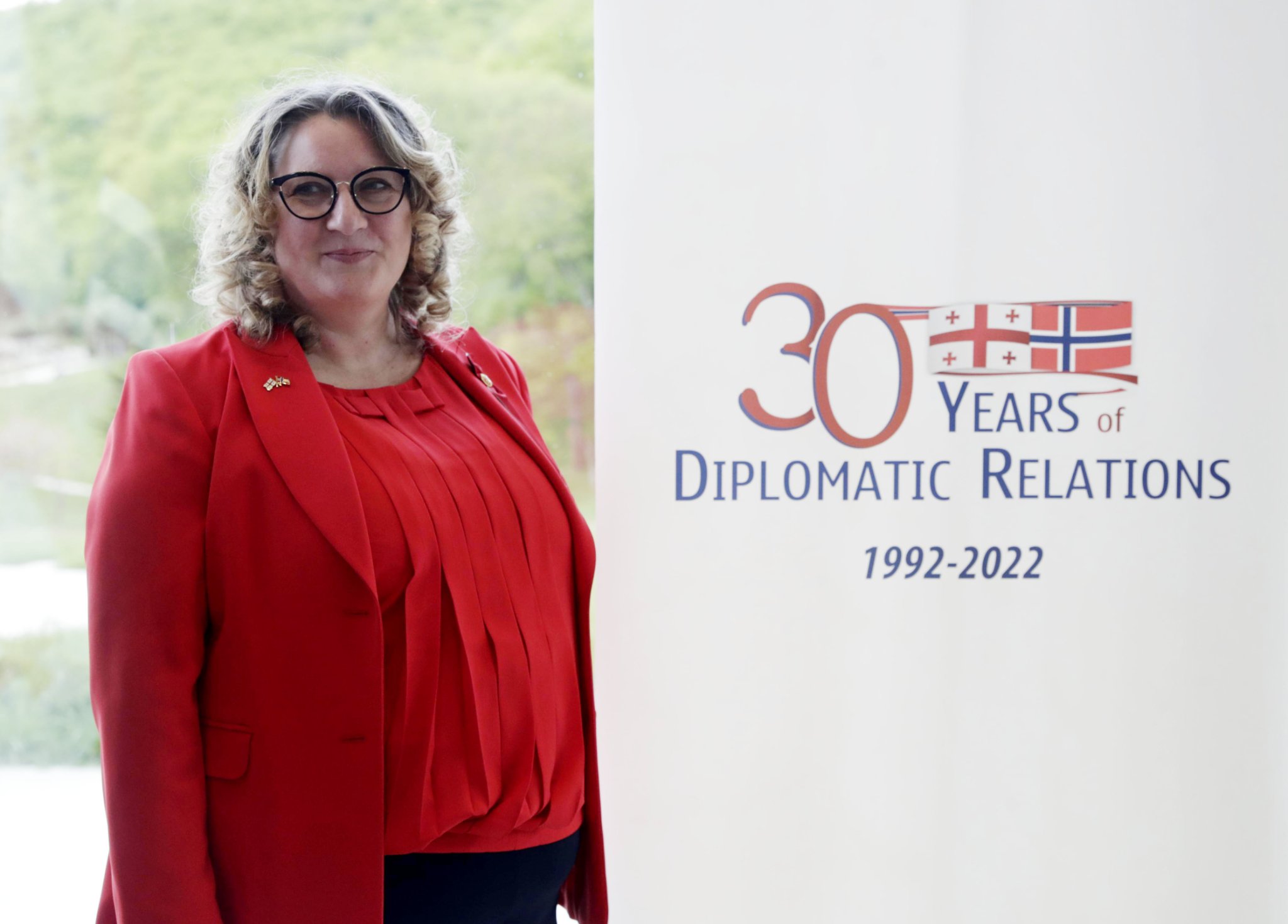 2022 marked 30 years since the re-establishment of diplomatic ties between Norway and Georgia.
Norwegian Achievements in Georgia - Interview With the Ambassador.