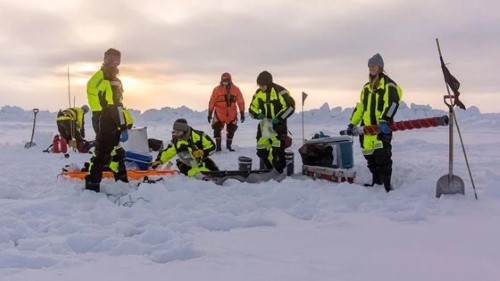 The Government considers it essential to give priority to the areas where climate and environmental efforts under the Arctic Council will be most effective. Credit: NORWEGIAN POLAR INSTITUTE
On 11 May, Norway took over the chairship of the Arctic Council from Russia. Norway will have the chairship for the years 2023–2025.
'We will work to ensure that the Arctic Council remains the leading international forum for Arctic issues. The pace of climate change is higher in the Arctic than in any other part of the world. This is a global challenge that we must address together,' said Minister of Foreign Affairs Anniken Huitfeldt.
Four thematic priorities
Through four priority topics: the oceans; climate and environment; sustainable economic development; and people in the north, Norway will continue to pursue the long-term approach taken by the Council in its important efforts to ensure a vibrant and sustainable Arctic region.
The four thematic priorities reflect long-term Norwegian priorities for the Arctic and for Norway's Arctic policy, which are founded on knowledge and the principles of responsible and sustainable management.
More information: Norway's Chairship of the Arctic Council 2023–2025 - regjeringen.no