During the WW2 both Yugoslav and Soviet prisoners of war were buried at Hjartåsen bridge graveyard. At the time, there were 12 Yugoslav prisoners buried there. After the war in 1951, the graves were moved and since then the fallen rest on Botn Yugoslav war cemetery and at Tjøtta Soviet war cemetery.

The Norwegian Government cares for, provides for and maintains the Yugoslavian war graves in Norway. In addition to the Yugoslavian War Cemetery in Botn, there are Yugoslavian war graves at the Jørstadmoen War Cemetery, Lademoen and Moholt Churchyards in Trondheim, Os Churchyard In Bjørnafjorden and at Støren Churchyard in Midtre Gausdal. A number of war memorials at the sites of former war cemeteries are also maintained.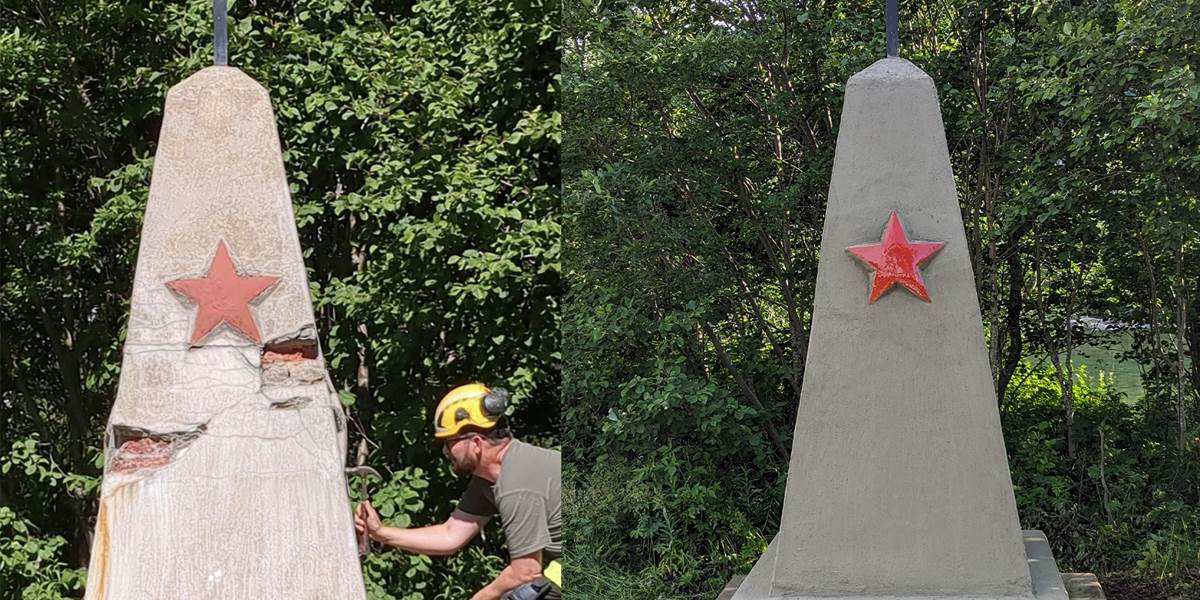 A rededication project (marking of names) is currently underway at Jørstadmoen War Cemetery, where 25 Yugoslavian prisoners of war are buried. Their names will shortly be marked on a new panel.

New research into the identities of the Yugoslavian prisoners of war in Norway is currently being conducted by our documentation centre and its partners, as new archival material from the war has recently been discovered in Germany. This will lead to the discovery of the identities of a number of Yugoslavian prisoners of war who are buried as unidentified and will enable the Norwegian War Graves Service to mark more of the Yugoslavian war graves with names in the future.

This type of commitment to history, which includes remembering the destiny of prisoners - of victims from a foreign country who died on Norwegian soil, is a contribution to a collective memory and broader awareness of the tragic events that took place during the Second World War.

In 2011, a database was inaugurated: War graves in Norway- Krigsgraver.no that provides information about identified victims and so far, contain the names of more than 9.000 persons.

During WW2 around 4.000 prisoners were sent from what was then Kingdom of Yugoslavia to Norway as slave workers of whome 2.398 died in prison camps in northern Norway. A recent documentary called "The death camp in Karasjok and the good helpers" tells a story about the prisoners and about the people from the local communities who were helping them risking their own lives. The film was made as a serbo-norwegian co-production and co-supported by the Ministry of Defence of Norway. Link to trailer: Dødsleiren i Karasjok og de gode hjelperne
The project of restoration of a memorial in Rana was an initiative of the Norwegian Ministry of Culture and was financed by the Norwegian Government.