It is relocated to Senjak area in Vladete Kovacevica street number 14. Senjak is a quiet residential area not far from the city centre with several beautiful parks nearby and the biggest Belgrade forest – Topcider and Kosutnjak within walking distance. It is also close to Ada lake, New Belgrade and Belgrade waterfront (Sava river bank) where a large construction endeavour is undergoing in transforming the old railroad and industrial zone to modern-high-rise apartments facing Sava river.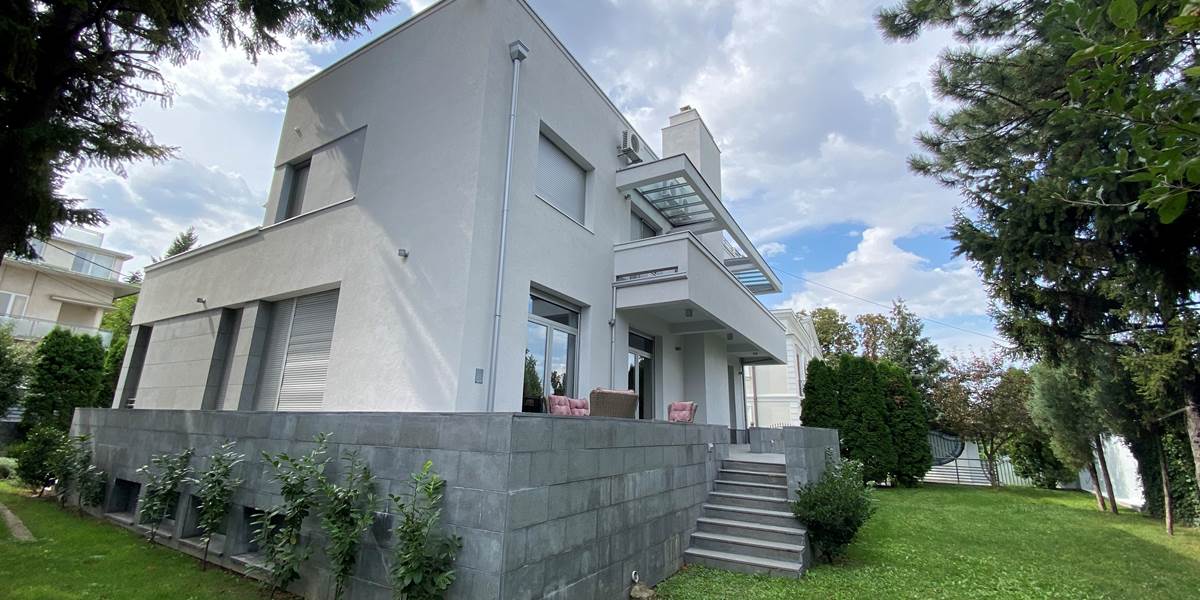 The new residence is a three-floors house built in 2008 in classic architectural style inspired with elements of "Belgrade moderna" style of the period between the two world wars. It has a spacious living room suitable for small receptions and nice terrace attached to it as well as a small garden also convenient for welcoming a group of guests and officials.
The old famous residence in Tolstojeva 19 with all its rich history, we will now leave to a new owner. It is time to start creating new chapters. We hope that the present ambassador in Belgrade HE Kristin Melsom and all her colleagues that are to come after her, will spend many successful and pleasant years in Belgrade in the new Senjak residence.