EPPIC is an ASEAN-wide innovation challenge that aims to tackle marine plastic pollution through community-based innovative solutions. This initiative is supported by the United Nations Development Programme (UNDP) with support from the Norwegian Ministry of Foreign Affairs and the Norwegian Agency for Development Cooperation (Norad).
Ambassador Lyster lauded the efforts of the project to preserve biodiversity of Samal Island. "Norway and The Philippines, are both archipelagic nations that relies on its coastal and marine resources," said Ambassador Lyster. "It is imperative to protect and conserve the marine biodiversity from threats such as the plastic crisis," he added.
Winners of the Ending Plastic Pollution Innovation Challenge (EPPIC) received a total of USD 18,000 seed-funding support from the Norwegian Government. Two winners were selected for a pilot program on Samal Island. The projects are expected to scale up the operations in other coastal communities, focusing on the retrieval and processing of plastics that have already leaked into the marine waters.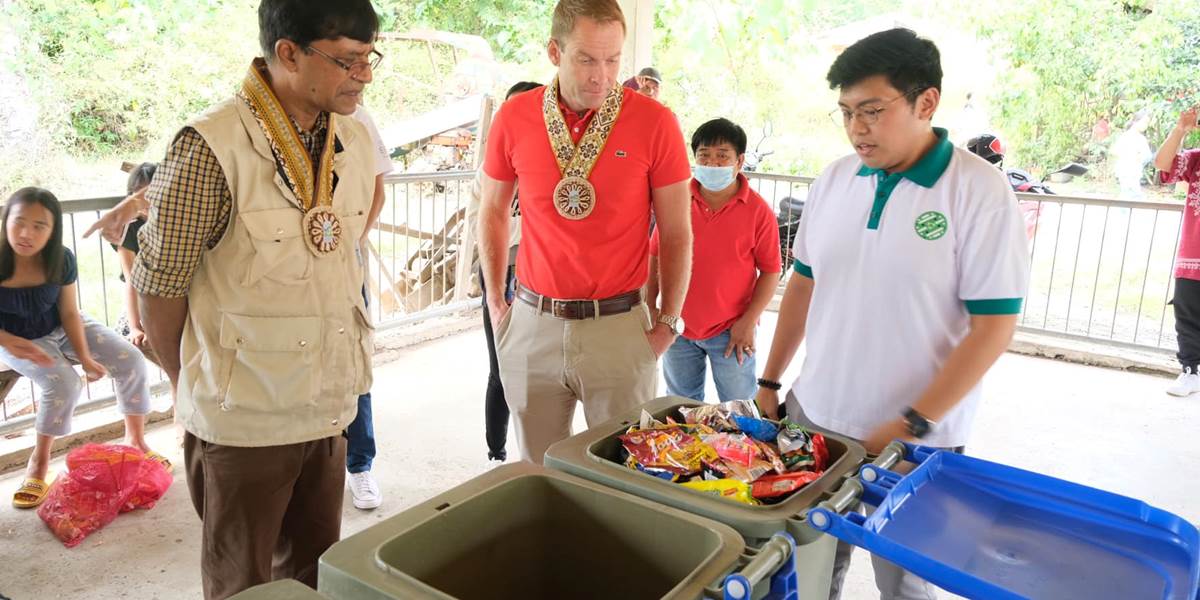 To date, at least 1 ton of plastic wastes, either deposited on Samal Island's shores or generated by local communities, have been diverted from the environment with 400 kilograms upcycled since January 2022.
Pure Oceans is prototyping a micro-circular economy model in coastal areas by collecting and recovering single-use plastics and upcycling them into industry-grade tiles and bricks. This social innovation provides a community-based enterprise operation for indigenous women in Poblacion Kaputian on Samal Island.
Meanwhile, TrashCash has rolled out an artificial intelligence-based technology to improve the collection, recovery, and monitoring of plastics wastes through their cloud-based platform and incentive mechanism. Residents of Samal Island are encouraged to properly segregate their recyclable plastic wastes in exchange for household items and necessities. The waste collected is then upcycled into valuable products such as bins, crates, tables, and chairs.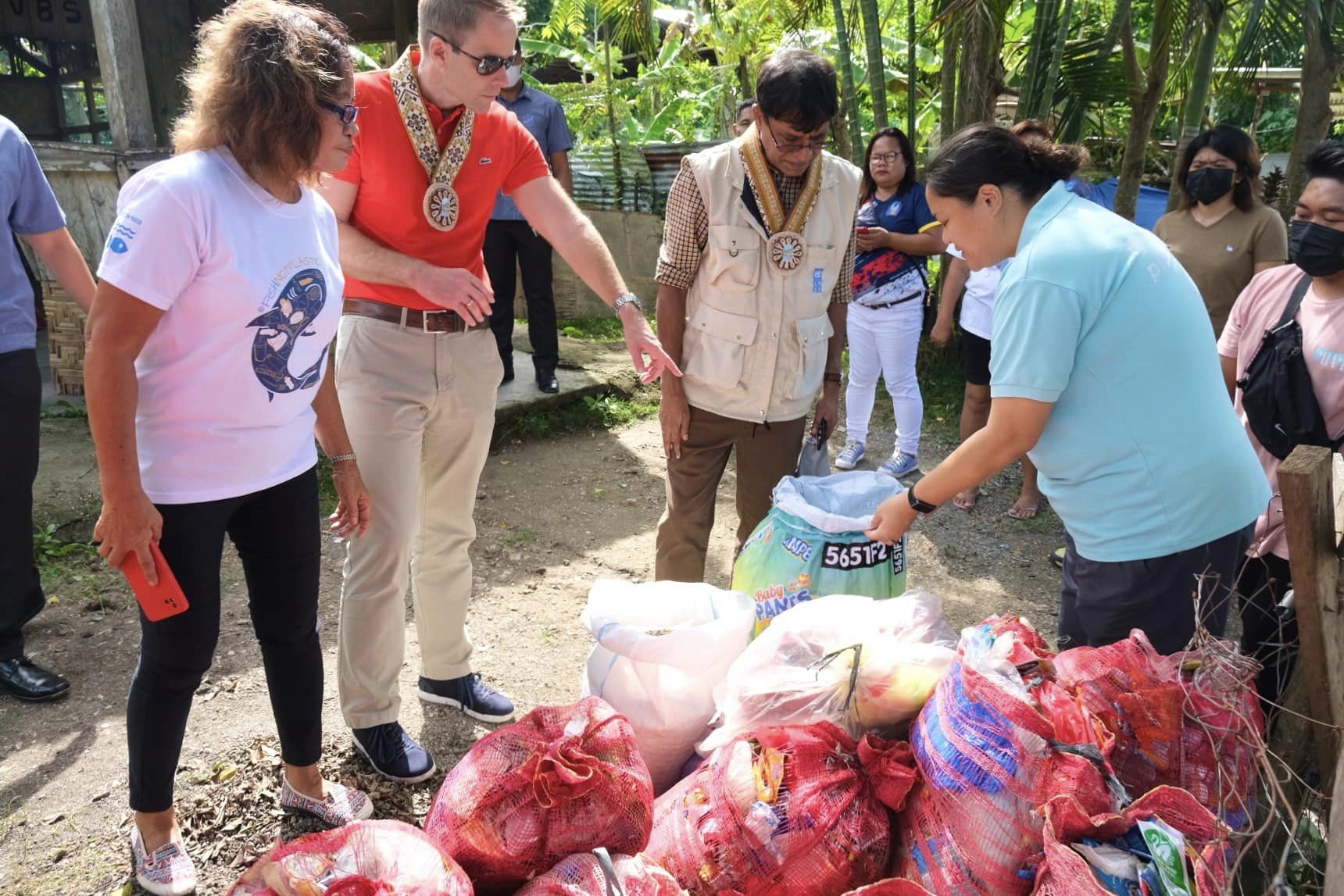 Dr. Ramachandran likewise recognized the potential of the island to be a model in the effective management of plastic waste. "In a growing island community like Samal which is frequented by tourists, the approach to plastic waste management is more challenging. It is good to see that the local communities here in Samal Island are demonstrating that a micro-circular economy is feasible in an island community. Hopefully, we get to roll out these innovative solutions not just throughout the island, but beyond," he said.