The seminar aimed to create awareness among exporters about the opportunities and benefits offered by the GSP scheme. The event was attended by approximately 55 participants, including industry representatives and exporters. Participants had the opportunity to learn about the conditions for preferential treatment, rules of origin, and the tools available to exporters.
Nepal has yet to realize its full export potential
Mr. Lila Prasad Sharma, Joint Secretary of the Ministry of Industry, Commerce, and Supplies, delivered opening remarks that shed light on Nepal's export potential.
– Despite improvements in Nepal markets access and conditions over the years, Nepal has yet to realize it's full export potential, he says.
Sharma's address emphasized the importance of leveraging market opportunities to propel Nepal's export industry forward.
– Our major exports to Norway are felt, handicraft and carpets. However, the export volume and value of these commodities are very small. We must use the market opportunity in Norway, he says.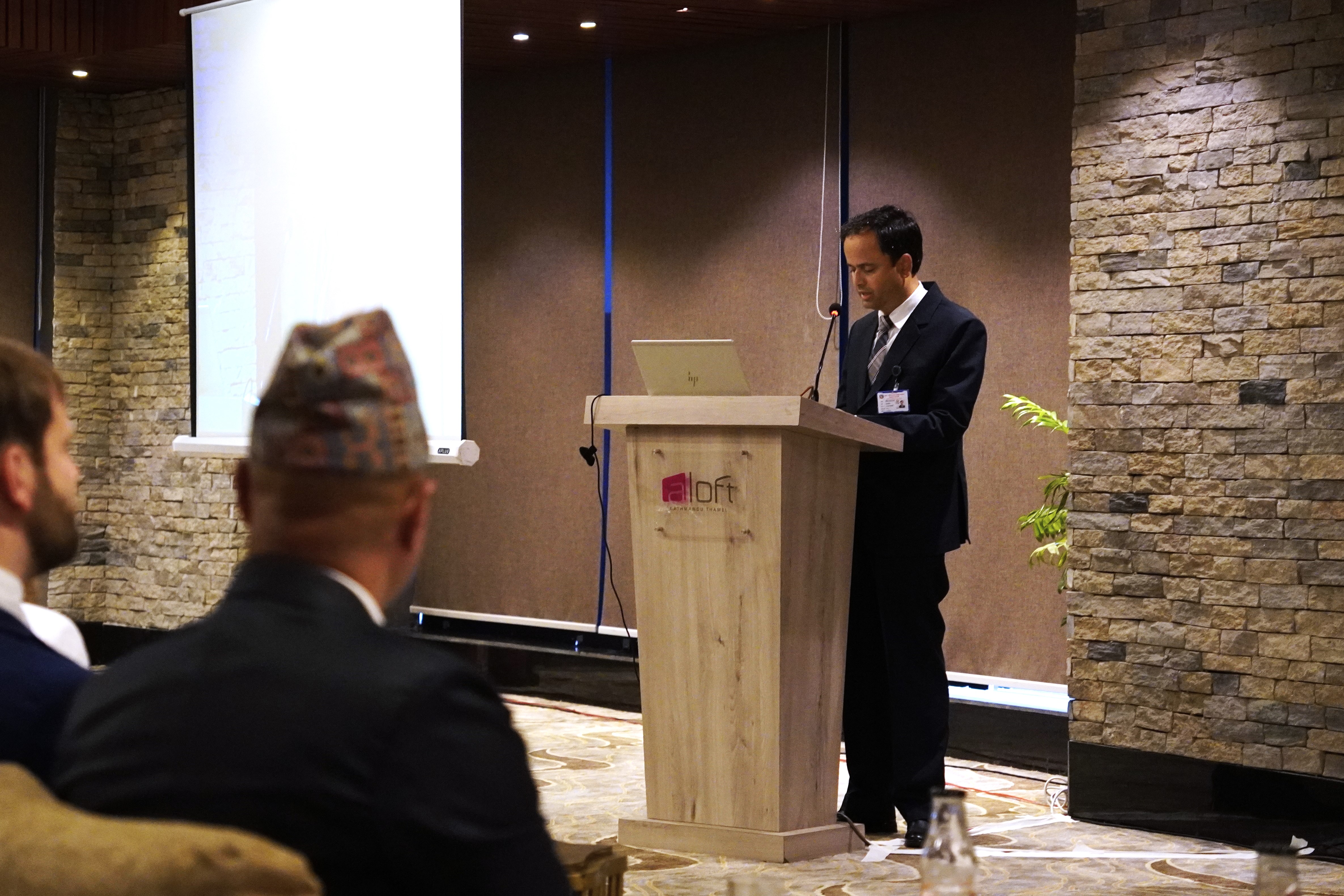 Ambitious goal of doubling imports to Norway
Ambassador of Norway H.E. Torun Dramdal expressed her hope that the GSP seminar would enhance Nepali exports to Norway and make significant contributions to bilateral trade.
Currently, Norway imports goods from Nepal worth approximately 2 million US Dollars per year. She encouraged participants to aim for the ambitious goal of doubling imports from Nepal by the following year.
– Nepali goods such as cashmere, pashmina and wool are of exceptional quality and are high in demand in Norway. We are a nation affected by cold weather for most of the year. So, there should be ample opportunities for increased export, Ambassador Dramdal says.
The impact of Nepalese exports on livelihoods
Dr Marco Gemmer is Head of Cooperation at the Delegation of the European Union. His opening remarks underscored the seminar as an excellent signal of cooperation to support Nepal. He also expressed gratitude for the Nepali companies attending the seminar.
– We need Nepali solutions to Nepali challenges. This is why I am happy to have companies here because you are the ones that are doing the trade in the end. You are the ones bringing employment to Nepali people, he says.
Dr. Gemmer further emphasized the significant impact that the exporting industry has on the livelihoods of Nepalese people.
– Two million dollars feed quite some families in Nepal, he says in reference to Ambassador Dramdal's remarks.
Gathering importing and exporting partners in the same room
Advisor at the Norwegian Customs, Robin Gaarder Reese, provided guidance for Nepali exporters to take advantage of Norway's GSP scheme. Reese highlighted the importance of understanding the eligibility criteria, rules of origin, and procedures for claiming preferential treatment under the GSP scheme.
– Exporters need to ensure that their products meet the Rules of Origin, proving that they originate from Nepal, he says.
He further expressed optimism that the event would lead to increased exports from Nepal to Norway, ultimately generating value in the developing country.
– What is great about this event is that the competent authorities from both the importing and exporting sides, and producers and exporters, are all together in the same room, Reese says.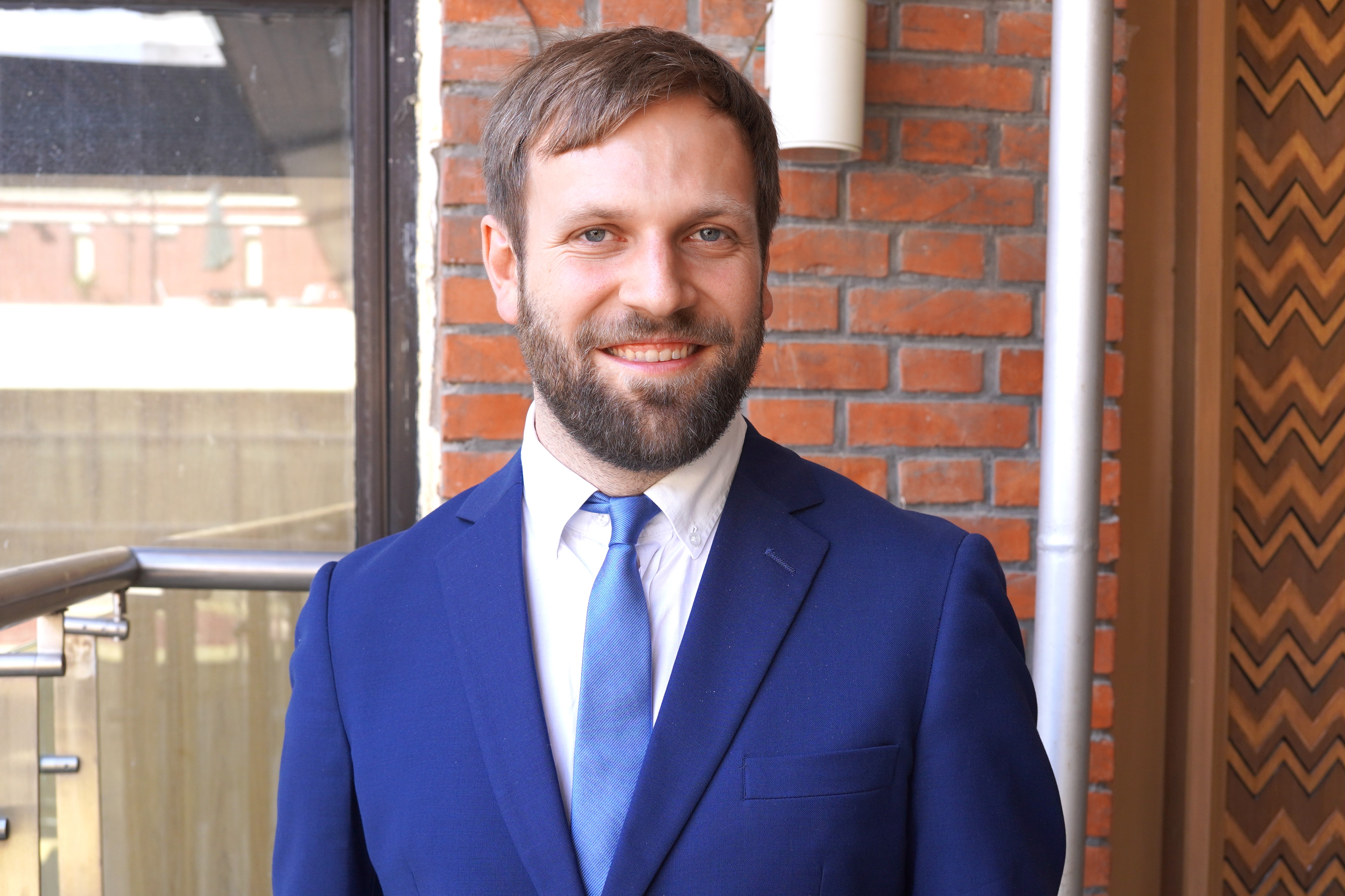 Aspiration to increase exports worldwide
Gaurav Pokhrel is attending the seminar to explore opportunities for his company Cashmere World. They mainly produce cashmere sweaters, scarves, and accessories. Pokhrel praised the seminar for its informative nature.
– I hope this seminar will help us increase our exports, Pokhrel says.
Pokhrel disclosed that Cashmere World has not been utilizing the GSP Scheme. However, he is looking forward to exploring the opportunities presented at the seminar. He pinpoints the primary obstacle for exporters is the limited number of contacts in foreign markets.
– We don't have many contacts in Europe, so we are searching for new people to collaborate with, he says.
Their aspirations for the future revolve around expanding their product range and increasing exports to explore new markets worldwide. His company is planning to attend a trade fare in Italy scheduled for December, as a part of their strategic plan to create business connections.
Regarding the prospect of entering the Norwegian market, Pokhrel stated that they would consider it upon finding a favorable business deal and a reliable buyer.
The GSP system aids competitiveness of Nepalese exports
Vijoy Kumar Dugar, President of the Nepal Pashmina Industries Association, shed light on the challenges faced by exporters in Nepal and expressed his hopes for the future of the exporting industry.
He highlighted Nepal's need for advantageous arrangements like the GSP scheme to compete with countries like India and China. Nepal is competing with countries who benefit from large-scale production and low costs. The GSP system aids competitiveness of Nepalese exports in the global market.
– The main challenge is competition. While we produce some raw materials locally, we have to import the rest, which becomes expensive due to being a landlocked country, he explains.
However, Dugar expressed optimism and pointed out strategies that can help Nepal overcome these challenges. He mentioned a focus on handmade products, ethical branding and storytelling, as key differentiating factors for Nepalese exporters to increase competitiveness.
– We are hopeful and optimistic about the future of exporters in Nepal, he says.
GSP Scheme continuing after Nepal graduates from a Least Developed Country
Revita Shrestha is the Chief Executive at Association for Craft Producers, and she is excited to attend the seminar. Her association supports approximately 800 artisans spread across different regions of the country. They provide assistance in product development and organizational management and showcase the artisans' products.
Shrestha reported that they are actively exporting their products, with around 70 percent of their sales directed towards export markets.
– However, sales have gone down since last year, and especially in Europe. I think that buyers are cautious both due to the ongoing war in Ukraine, and due to aftereffects of the pandemic, she says.
Shrestha also acknowledges that accessing the right linkages to penetrate new markets remains as the major challenge to increase export.
Reflecting on the GSP seminar, Shrestha was pleased to learn that the preferential treatment granted to Nepal is continuing after the country graduates from a Least Developed Country (LDC).
– We are concerned about how we can continue to support our artisans who depend on the products they make for their livelihoods. We hope to continue to generate regular work for them, says Shrestha.