On October 6th the United Nations Secretary-General Antonio Gueterres announced that Major General Kristin Lund will be the new head of UNs military observers in the Middle East - United Nations Truce Supervision Organization (UNTSO).
Read the UN's announcement: Major General Kristin Lund of Norway - Head of Mission and Chief of Staff of the United Nations Truce Supervision Organization (UNTSO)
Lund will make it to the history books once again, becoming the first female leader for UNTSO. UNTSO is amongst others responsible for monitoring the ceasefire between Israel and the neighboring Arabic states.
– That Norway can nominate a strong female candidate for such a demanding post is in itself very positive. Kristin Lund is highly qualified for the job with extensive experience, including from UN operations. I am therefore very pleased that Lund has been appointed to lead this important UN operations. The fact that she has once again been picked to lead an important UN mission in competition with other international candidates is a great testimony to the job she did as Force Commander in the UN operation in Cyprus. The choice of Kristin Lund as the new leader of UNTSO is a good one - both for the UN and for Norway says Defence Minister Ine Eriksen Søreide.
Kristin Lund will take over the leadership of the longest lasting mission in UN history, dating back to 1948. Norway has contributed with personnel to UNTSO since 1956. The observer mission today consists of personnel from 25 different nations and has a total number of 142 observers, 12 of which are Norwegian officers. Norway has had three Force Commanders in UNTSO since 1956, the last one being Major General Robert Mood from February 2009 to February 2011.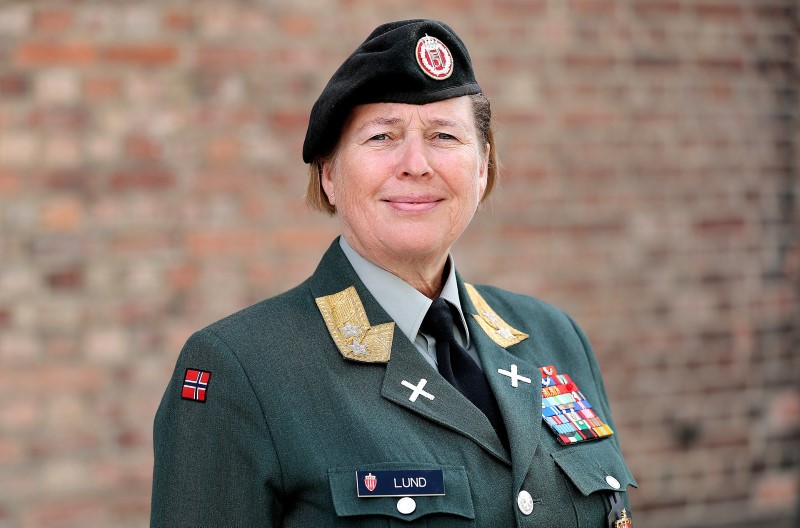 General Major Kristin Lund. Credit: Torbjørn Kjosvold, Forsvarets mediesenter
When Kristin Lund was appointed Force Commander for the UN operation in Cyprus, UNFICYP, she became the first female Force Commander in UN history.
Read more: First Female Commander of a UN Peacekeeping Force
As leader for UNTSO she will be in charge of leading and coordinating both the military and the civilian pillars of the UN operation. UN Security Council Resolution 1325 on women, peace and security stresses the need for increased female participation in international operations.
For UN Secretary-General, Antonio Gueterres, an increased number of women in UN leadership positions is a key priority.
– The appointment of Major General Lund as leader of UNTSO is a milestone for UN peacekeeping operations. Kristin Lund is a highly competent and very experienced officer with a solid international background. I do hope this appointment sends a strong signal and serves as an incentive for other UN member states to nominate its qualified female officers to UN operations, says Foreign Minister Børge Brende.
Kristin Lund will take up the post in mid-October for one year with possibility for extension, replacing Major General Arthur David Gawn of the New Zealand.