Norway has a broad and longstanding engagement in Afghanistan, and is also champion for women's participation in peace- and political processes across the world. Also, in the UN Security Council, Norway is leading the work on Afghanistan.
The Norwegian Mission to the UN hosted a press briefing with Afghan women leaders in the UN headquarters on 12 September 2022. Speakers were Naheed Farid, a Parliamentarian in exile, who has worked tirelessly to engage Afghan youth and women in the nation's political process, and Najiba Sanjar, a human rights activist, working for peace-building and gender equality, and founder of the Afghan Youth for Peace.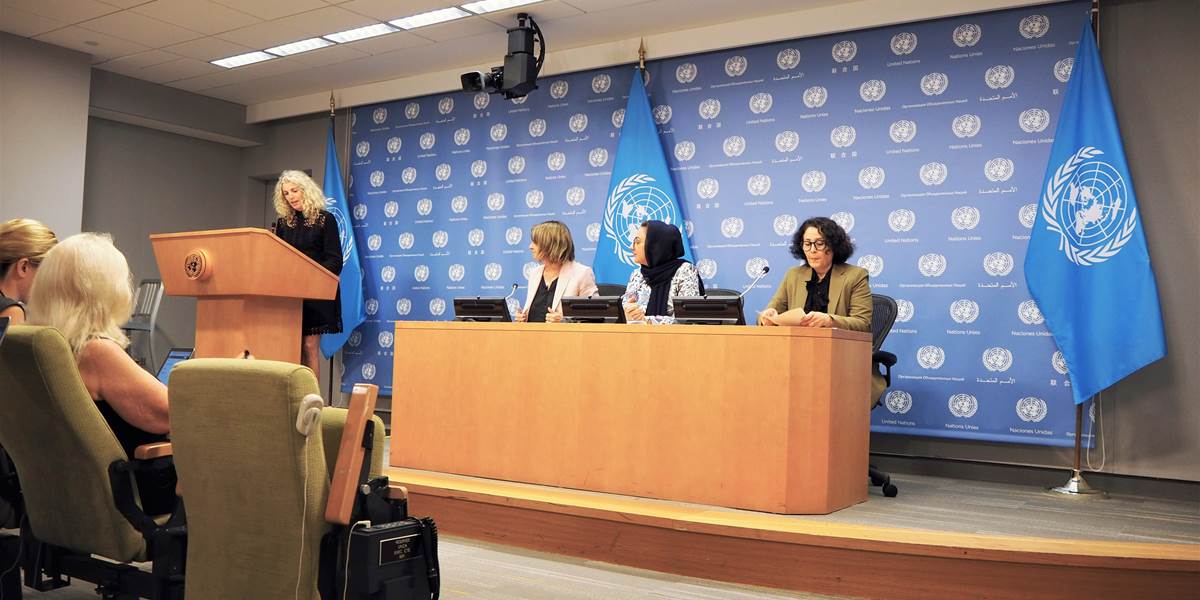 Opening remarks by Ambassador of Norway, Mona Juul:
It is more important than ever, to keep the situation of women in Afghanistan high on the agenda. One year after the Taliban takeover, the situation for women and girls has deteriorated at a shocking scale and speed.
One grim example, is that Afghanistan is now the only nation in the world that forbids girls' education. Almost one year has passed since Taliban banned teenage girls from school. We urge Taliban to urgently reopen schools for all girls.
I am in awe of the Afghan women – two of which we will hear from today – who, despite all the challenges, have the agency, bravery, and commitment to change the course of Afghanistan's future.
As penholder on Afghanistan in the Security Council, Norway has experienced how the tireless advocacy of Afghan women has been essential to ensure a strong mandate for the UN Mission, UNAMA. The international community - not least countries in the region – must also continue to support Afghan girls and women.
One important action, is to continue to create arenas for Afghan women's voices to be heard and responded to. And we value the cooperation we have with civil society organisations like Women for Women International, and many others. Countries – like my own – will also continue to engage the Taliban directly to underscore how girls' education and women's participation are fundamental. Not least, to respond to the dire humanitarian and economic crises.
In Afghanistan - like anywhere else in the world - sustainable peace and development can only happen when women fully participate in all aspects of political life. No country can afford to leave behind their women and girls.
Dear Naheed and Najiba – I'm proud to be with you here today. And rest assured, we will continue to stand by your side.