The 5th Annual E10/I5 Dialogue for incoming, remaining, and outgoing elected members (the E10/I5) of the UN Security Council took place in Oslo from 28-30 August 2022.
E10 colleagues from both New York and respective capitals gathered for in-depth discussions and helpful exchanges to further the E10s contribution to the work of the Council, and the common E10 aim of improving its effectiveness, better enabling it to carry out its mandate to maintain international peace and security.
"We have seen the important and valuable role the E10 as a grouping can play in the Security Council on issues like ensuring the continuation of cross border aid into Syria. Norway is therefore grateful for the opportunity to help facilitate this steady tradition, which is now in its fifth year" said Meena Syed, Political Coordinator for Norway.
She described the dialogue as a contribution to strengthening the cohesion and unity of the E10, and to improve the opportunities for elected members to play an active role in the work of the Council. "Strengthening the E10 identity and capacity is especially important and valuable for countries like Norway, who are small States and serve infrequently on the Security Council, so we are happy to contribute" added Syed.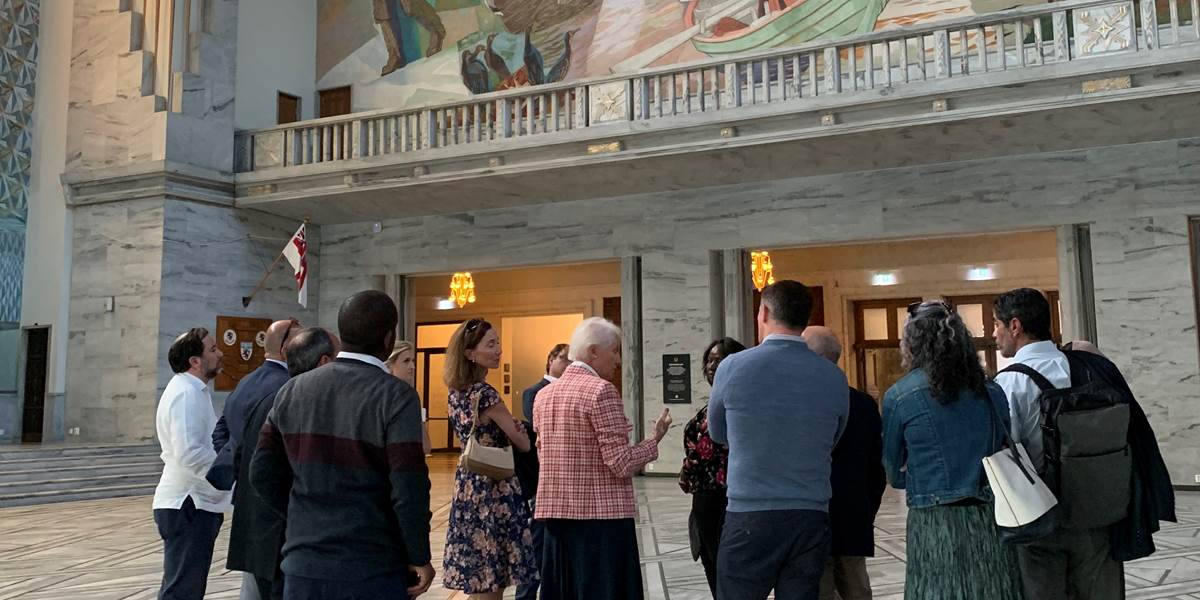 Participants had practical discussions on current trends in the UN Security Council and international peace and security, the evolving role of the elected members of the Security Council, and the working methods of the Council. They also considered further action to strengthen the role of the elected members in decision making, and passed on experiences and good practice to overcome the deficit of institutional memory experienced by elected members. All while also experiencing some of the rich nature and culture of Norway, including Oslo Town Hall with its strong ties to the architecture and design of the Security Council Chamber in New York.
For the fifth time, Norway is elected member of the Security Council for the period 2021-2022.