It is a sunny afternoon at the beginning of July. After a long day of meetings with local government leaders and health workers, a team comprising of staff from Care International, Marie Stopes, UNFPA and the Embassy of Norway are finally ushered to a group of 10 young girls sheltering from the sun under a big tree in Kagumba sub-county, in Eastern Uganda. With babies playing at their feet, the young girls between the ages of 13 and 24 were representing several groups they had formed to save money that they would use to better their lives.
Uganda is still grappling with the effects of the Covid-19 pandemic. With the longest school closures in the world, many young girls of school-going age were forced into early marriages by parents who were struggling to make ends meet. Others were taken advantage of by members of their families and communities, leading to a sharp rise in teenage pregnancies.
Nowhere is this more apparent than in the Busoga region of Eastern Uganda. With over 25% of pregnancies being young mothers under the age of 18, teenage pregnancy remains a key driver of poverty in a region where almost 50% of the population are living below the poverty line.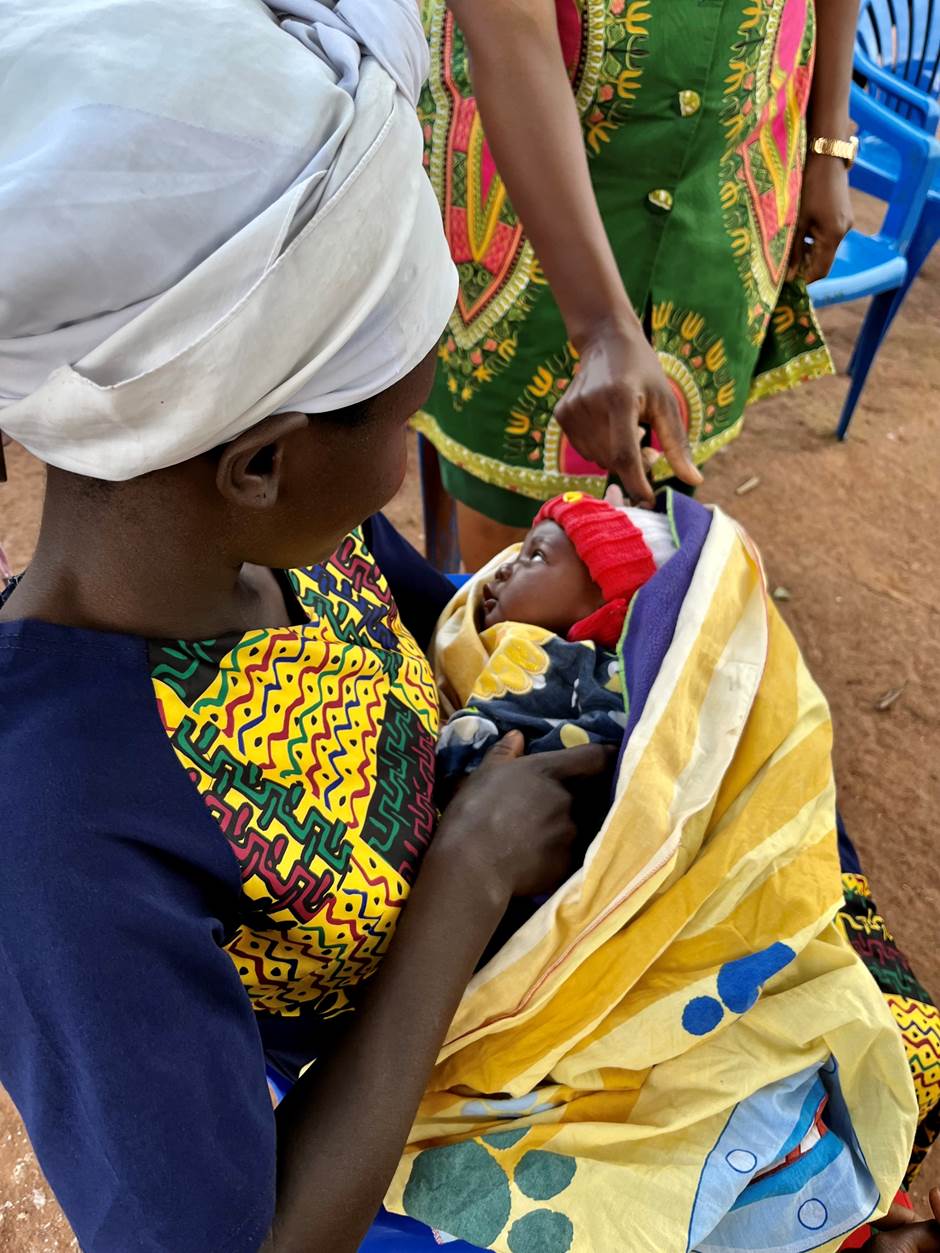 Brenda is 21 years old. She has a 3-year-old baby, who she gave birth to at the age of 18, just after she completed her end of secondary school exams. She was approached by a fellow young mother, who informed her about a new group of young mothers that was formed to help them save their money. The group meets once a week, and each member deposits their savings of between Ushs 1000 and Ushs 5000 (between NOK 2.5 and NOK 14). Brenda hopes to save enough money to buy a goat and take her child to school one day.
The youth savings and lending groups are a model that Care International uses to economically empower young girls who are pregnant or have given birth. The groups also welcome adolescent girls who have dropped out of school and have a high risk of being married off or becoming pregnant. In these groups, the girls are also shown how they can access sexual and reproductive health products and services.
Norway is supporting a joint program on sexual and reproductive health and rights (SRHR) managed by Marie Stopes, Care International and UNFPA. The program aims to reduce unintended adolescent pregnancies and maternal death in the districts of Mayuge and Kamuli in Eastern Uganda. This region has some of the worst SRHR indicators in Uganda, including registering the youngest grandmother at 26 years old.
In July 2023, a team from the Norwegian Embassy in Kampala consisting of the Head of Cooperation, Kjersti Lindoe, and the Program Advisor for SRHR, Andrew Byaruhanga, visited the program to participate in some of the activities being undertaken by the joint partners.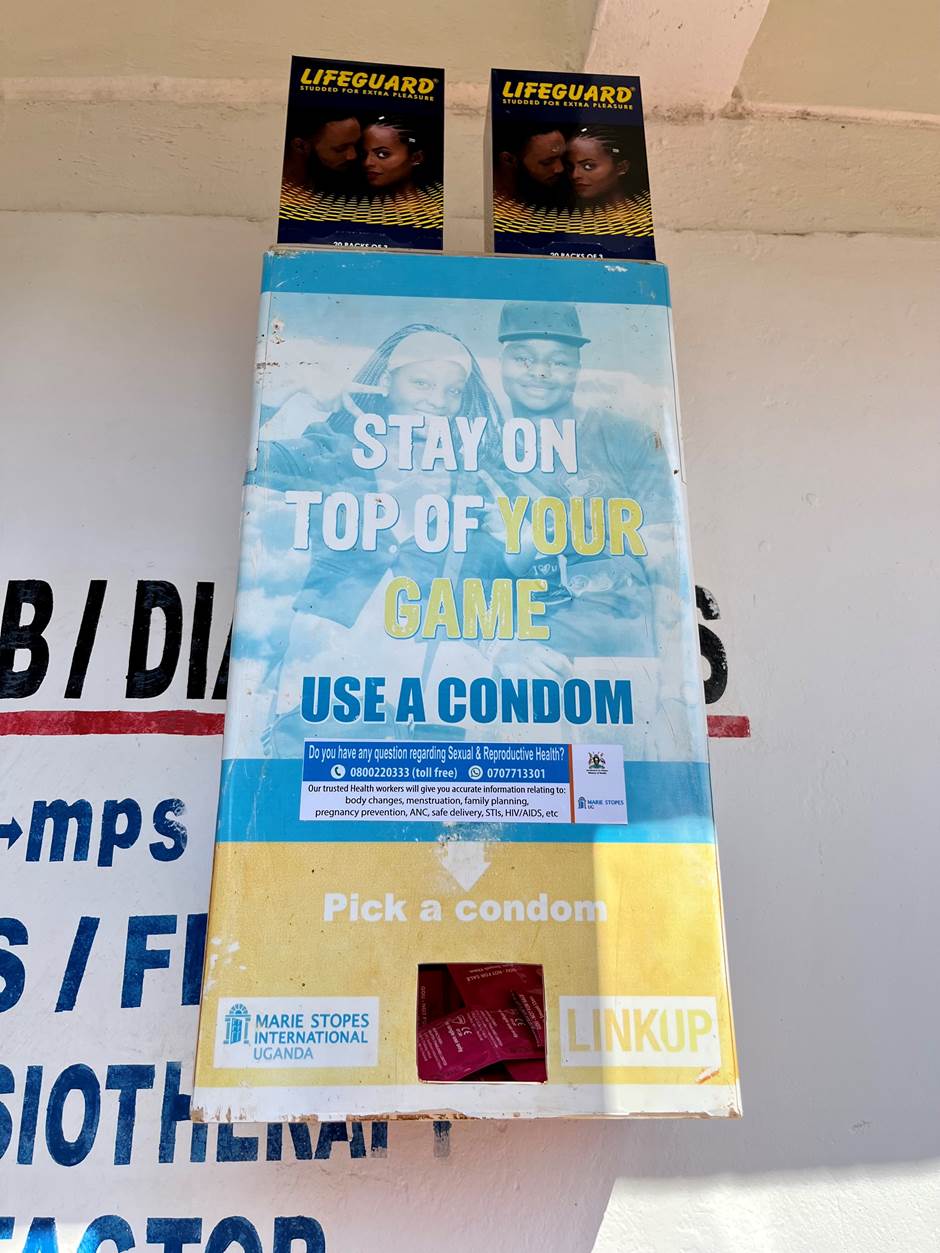 With the uptake of family planning methods at only 33% in Mayuge district, Marie Stopes is working with both private and government owned health centres to provide high quality, affordable family planning products and services to adolescents and young people. At Lameca Medical Center, girls as young as 14 years are provided with family planning products such as implants and other forms of long-acting reversible contraception.
Traditionally, once married, women are expected to produce as many children as possible. Young mothers who want to delay their next pregnancy are then forced to access family planning commodities and services in secret.
Unfortunately, misconceptions and the fear of intimate partner violence has impacted the uptake of contraceptives by young women and girls. A common misconception is that intrauterine devices (IUDs) are not safe because they are seen as invasive. Unfortunately, contraceptive implants are easily detected by sexual partners, which sometimes leads to an increase in gender-based violence, including incidents of forceful removal of the implants by their partners.
Due to frequent stock-outs of family planning commodities at government health centres, Marie Stopes is training store managers on how to order for more commodities. This training has led to a rapid increase in the demand for condoms in Kamuli district. Health workers are also encouraging young mothers to take up family planning immediately after giving birth, which helps them to delay their next pregnancy. At Namasagali Health Centre III, the uptake of family planning post-partum currently stands at 40%, which Marie Stopes is working hard to increase under this program.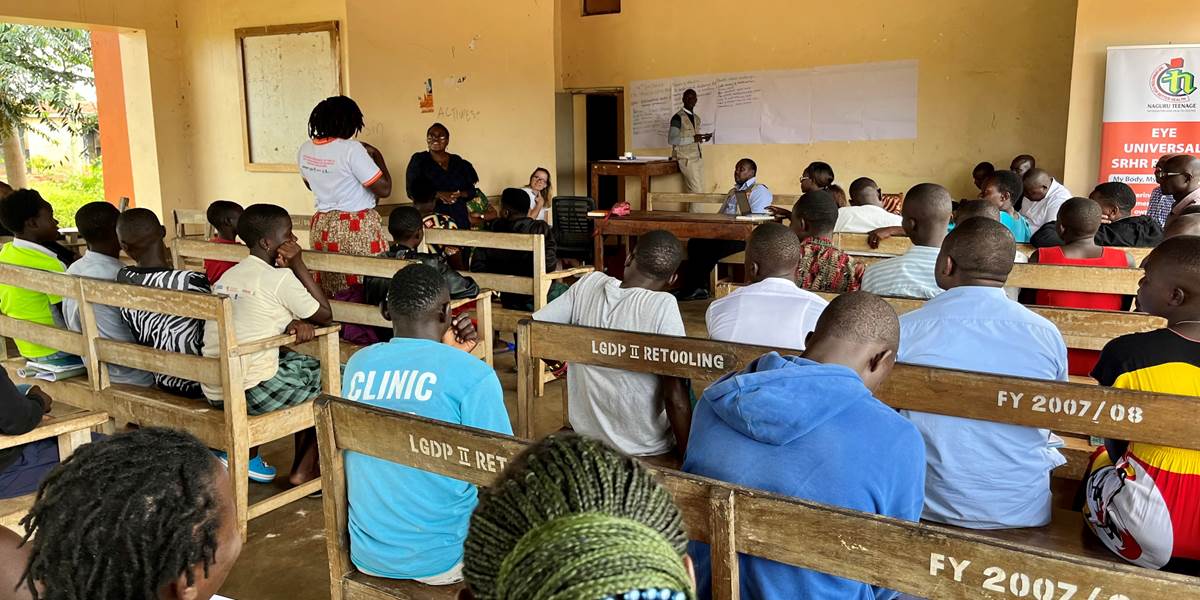 Despite the empowering of adolescents to demand for SRHR products and services, the youth still find it challenging to access these services at health centres. At a community interaction with youth in Kamuli district mobilized by Naguru Teenage Health and Information Centre, they shared their challenges with the team. Health workers coming late with those working at the youth-friendly corners not being friendly to the adolescents was a big obstacle, as the youth felt that they were being unfairly judged. Many young girls shy away from accessing these services because they feel they will be blamed for getting pregnant.
The issues raised by the youth are then presented to the district leaders and health workers so that they can be addressed, and solutions implemented. By facilitating these regular dialogues, the youth are given a platform to express themselves, so that their voices are included in decision-making.
Promoting and protecting sexual and reproductive health and rights is essential to achieving gender equality and preventing unnecessary death and suffering of young girls. SRHR plays a crucial role in safeguarding individuals rights, health and survival and promotes economic development and the progress of society at large.
Norway's support to the "My Body, My Life, My World" program targets over 270 000 youth in Eastern Uganda. Combined efforts are needed from all stakeholders if we are to ensure universal access to SRHR and end all forms of violence against women and girls. We hope that this program will help Uganda to achieve its goals of eliminating child marriage and teenage pregnancies through promoting equitable access to SRHR services.
Written by Andrew Byaruhanga, Program Advisor - SRHR, Royal Norwegian Embassy in Kampala