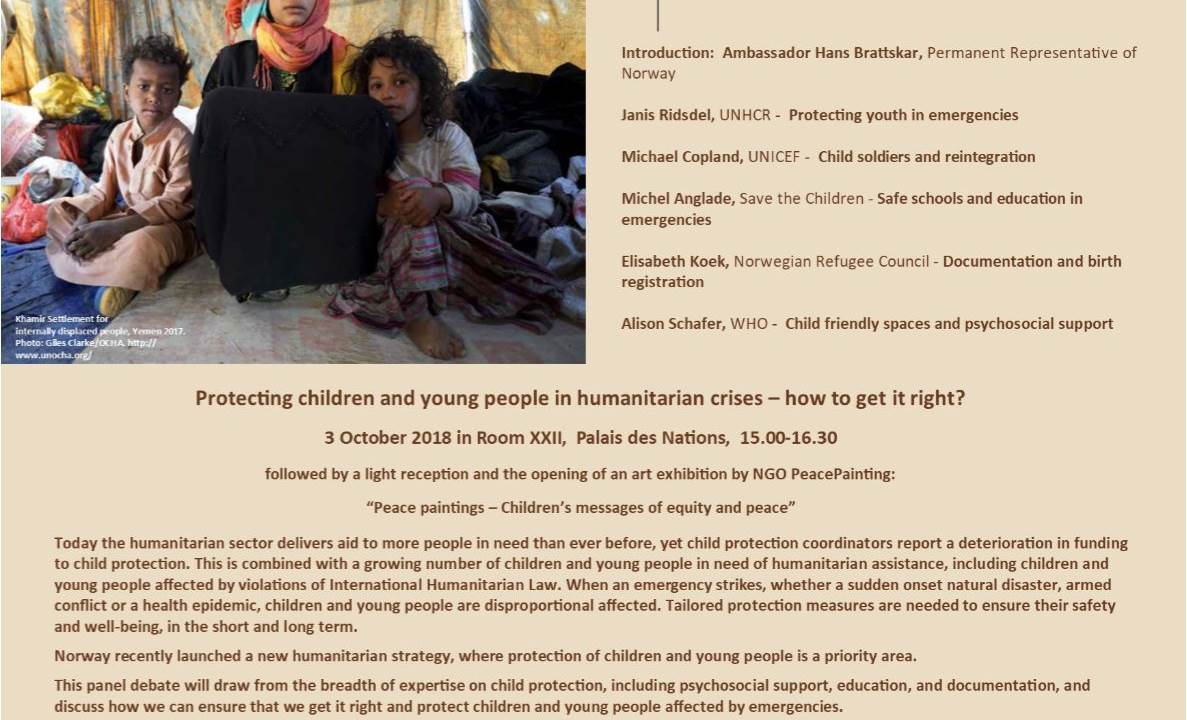 Protecting children and young people in humanitarian crises - how to get it right?
All attendees are kindly requested to register at : http://reg.unog.ch/event/
Where:

Room XXII, E-building. Palais des Nations, 8-14, av. de la Paix, Geneva

When:

-

What:

Panel debate followed by a light reception and the opening of an art exhibition by NGO PeacePainting.