7th and 8th September: Book Launch of Norwegian Author Åsne Seierstad's book "Two sisters"
The well-known Norwegian journalist and writer Åsne Seierstad is coming to China to promote her recently launched book "Two Sisters", published by the local CITIC Publishing house. She will attend a book event in Sisyphe bookstore on September 7 and Eslite bookstore in Suzhou on September 8. Åsne Seierstad is famous for her documentary literature, in particular her account of two Norwegian-Somali sisters making the decision to join ISIS during the Syrian civil war in 2013. She was also one of the selected writers to partake in the Norwegian anthology book series published in August here in Shanghai, with her book "One of Us".
The Consulate General will support and be present during the book launch. Both events have free entry.
Shanghai
Date: 7. September 14:30
Venue: Sisyphe bookstore.
L3, Shanghai Shimai Festival City, No.829 Nanjing Dong Lu, Shanghai
Suzhou
Date: 8. September 15:00
Venue: Eslite bookstore
No.8 Yuelang Street, Suzhou Industrial Park, Suzhou, Jiangsu Province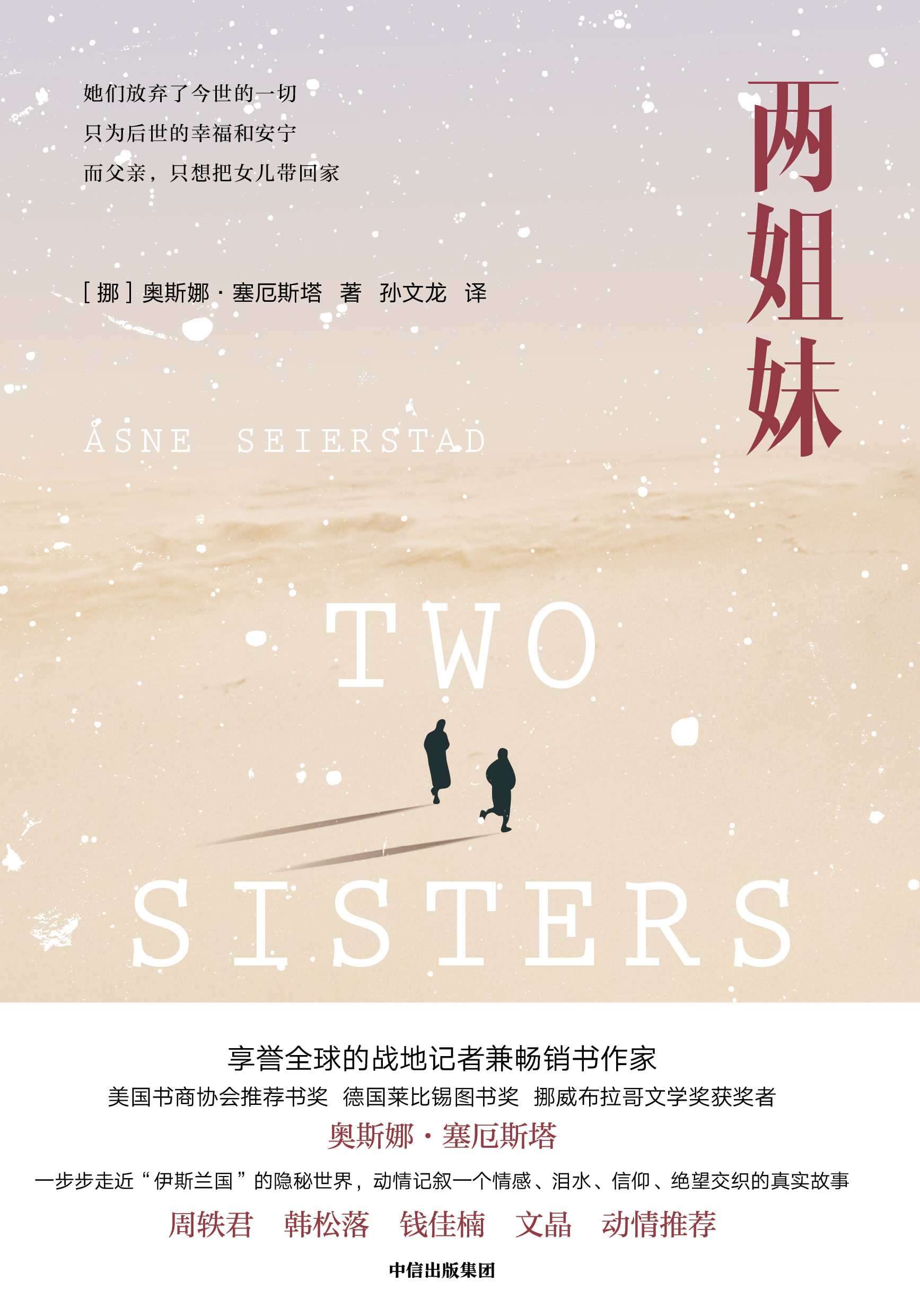 10th September: LGBTQ InterCompany Network – Drink for Pride
The four Nordic Consulates Generals in Shanghai invite you to a special event at Henkes to hear from guest speakers and network with peers who advocate for diversity and inclusion at the workplace. During the event Morgens Jensen – the Danish minister for food, fisheries, equal opportunities & minister for Nordic cooperation – will also make a speech. Complimentary bites are served and there will be a chance to win raffle prizes!
Date: 10. September 6pm - 8:30pm
Venue: 1/F Reel Mall, 1601 West Nanjing Road, Jing'an District, Shanghai.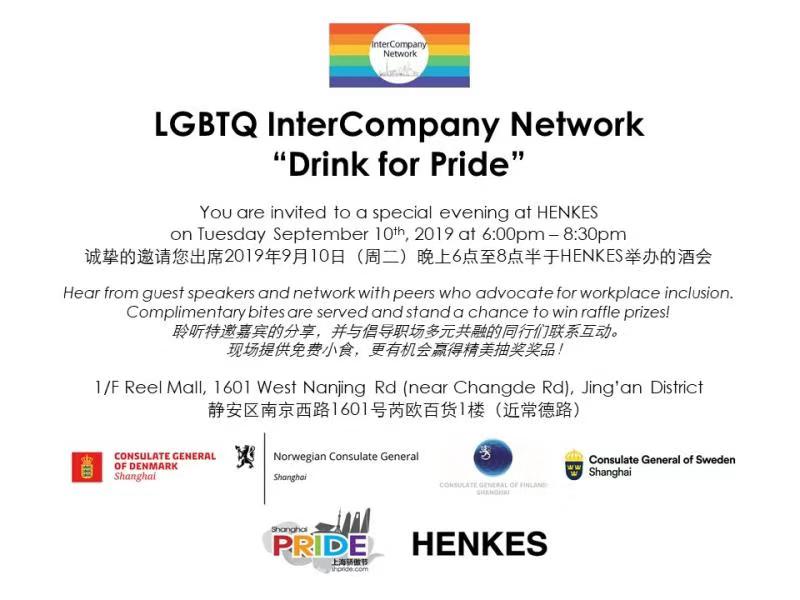 11th of September: NBA China hosts "Women in Business"
NBA is hosting an event for its female members: "Connector: Women in Business". The event is an inter-chamber arena for mingling and networking. Over breakfast, attendees will have great opportunities to forge new friendships and business connections.
Date: 11. September 8:30am - 10:30am
Venue: Hotel Indigo Shanghai on the Bund (5F, Huangpu Meeting Room), 585 Zhong Shan Dong Er Road. 上海市黄浦区中山东二路585号
Price: Free for NBA members / CNY 350 for non-members (Buffet breakfast included)
14th of September: Welcome Back BBQ
NBA China and Klubb Norge invites you and your family to their annual afternoon BBQ. This is a great way to meet old friends and get back in touch with the local Norwegian community here in Shanghai. Please find the time, venue and prices below.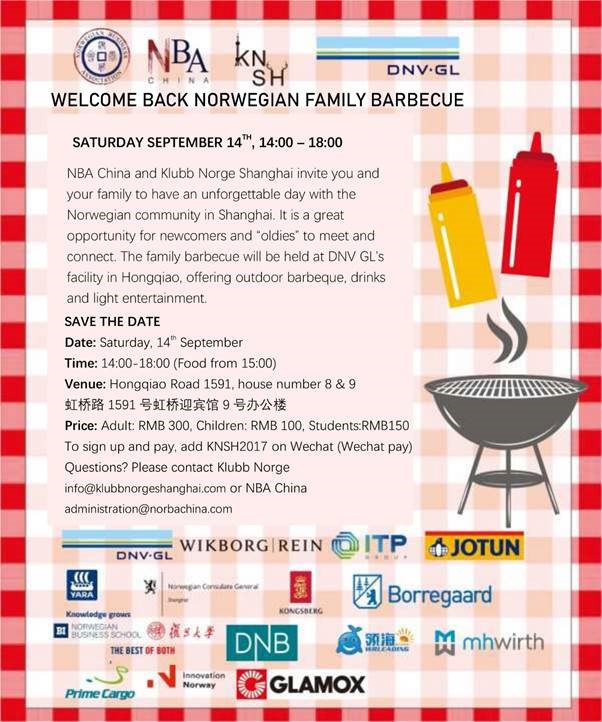 14th of September: Jaga Jazzist will perform at the JZ Festival in Shanghai
The Norwegian experimental jazz band Jaga Jazzist will, for their first time, come to China to perform during the Shanghai JZ music festival at Maxus Shanghai. Jaga Jazzist has become something of a musical phenomenon in Norway since they started 19 years ago. BBC named their second album A Livingroom Hush (Smalltown Supersound/Niha Tune) the best jazz album of 2002. As mainland China's biggest jazz festival returns, bringing genres like jazz, blues, funk, soul, pop, rock, latin, fusion and alternative together in harmony, the JZ Festival will be on during 13-15 September. To buy tickets on Damai, click here. For tickets on Smart Shanghai, click here.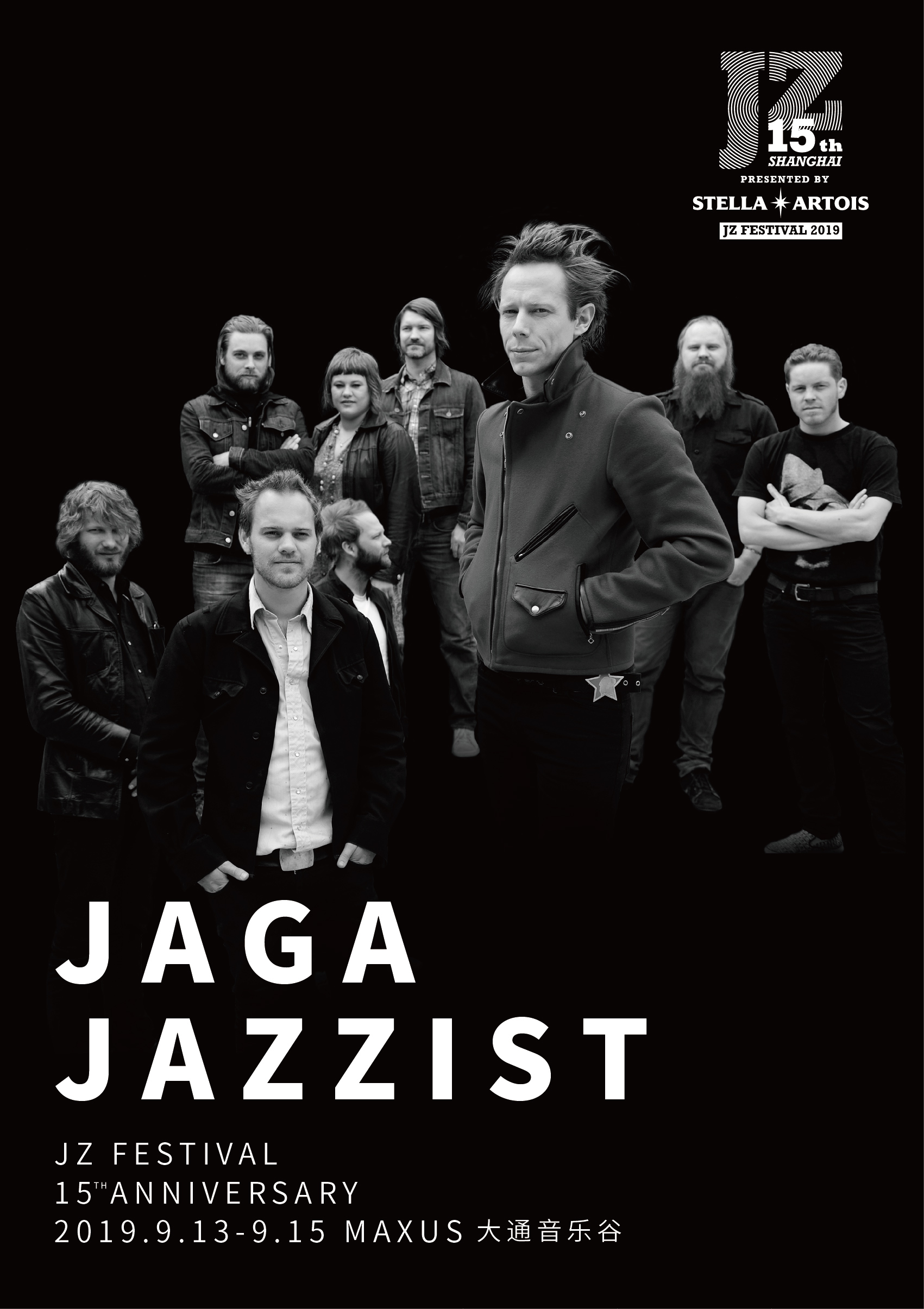 13th and 14th of September: Sturle Dagsland performs at World Music Asia in Shanghai
Another Norwegian band, originally from Stavanger, will perform at the World Music Asian in Shanghai. Sturle Dagsland, is a young and highly acclaimed musical group, consisting of the brothers Sturle Dagsland and Sjur Dagsland. They alternate between playing on an array of acoustic instruments as well as electronic ones, harmonically creating a progressive and dynamic sound. Sturle's distinctive voice, large vocal range, multilingual lyrics and unique approach to songwriting and composition won him the 2012 "Emerging Artist" award in Copenhagen.
Date: 13 September 18:30-19:15
Venue: The Hub Shanghai
No. 688 Shenchang Lu, Minhang District, Shanghai
Date: 14 September 20:30-21:15
Xintiandi Shanghai
No. 123 Xingye Lu, Huangpu District, Shanghai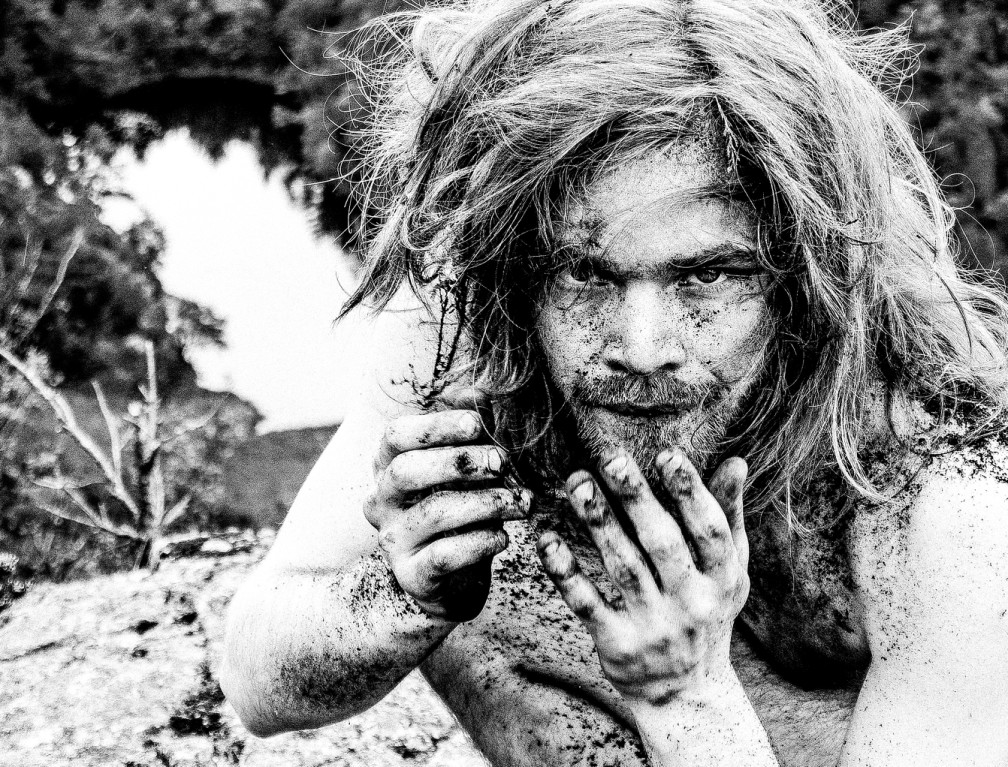 17th of September: DNB, Infima and Wikborg Rein hosts their annual Investment Seminar
DNB, Infima and Wikborg Rein team up for their annual investment seminar in Shanghai 17 September at The Langham.
This year the focus is on how to complete successful investments in Norway. Speakers from Oslo Stock Exchange and BlueStar company Elkem will talk about how Chinese investors can be successful in acquisitions of Norwegian companies. There will also be a presentation about land-based fish farming and aquaculture, as the Norwegian seafood industry is in high demand in China. DNB, Infima and Wikborg Rein will also share their knowledge on cross-border M&A issues from bank, financial advisor and law firm perspective. The seminar will be followed by a reception at the residence of the Consul General.
This is an open seminar without any fee to participate.
RSVP: Should you be interested in signing up, please register with either jhu@wrco.com.cn / ca@dnb.no / ed@infima.no.
Date: 17. September
Venue: The Langham,
99 Madang Rd, Huangpu Qu, Shanghai Shi, Kina, 200021
This Month in Norway
12th-21st of September: Ultima Music Festival to present traditions under pressure
Ultima is the largest festival for new music in the Nordic countries, linking past and future, nostalgia and progress, folklore and science fiction, all of which meet in a spectacular world of contemporary sound, dance and art. Under this year's theme "Traditions under Pressure", Ultima will present a number of extraordinary musicians, composers and performers from Norway and abroad. For more information, please have a look at www.ultima.no
23rd-27th of September: Oslo Innovation Week 2019
Oslo Innovation Week (OIW) brings forward new voices and innovation in action. OIW highlights bold solutions that can solve real global challenges through entrepreneurship, technology and innovation. Through 50 events, OIW brings together 11 000 innovation leaders, startups, corporates, public sector representatives and creatives in the heart of Oslo - the European Green Capital of 2019. Last year 30% of the attendees were international. For more information please have a look at https://oiw.no/
24th-26th of September: Nordic Edge Expo 2019
Welcome to the largest Smart City event in the Nordics! 150 speakers will share their insights into Smart City topics, such as how to fund Smart City initiatives, sustainability and climate awareness, and initiatives to clean up the ocean. As an attendee, not only can you listen to the speakers, you can also attend interactive sessions, workshops and social events.
For more info and to buy tickets, visit https://www.nordicedgeexpo.org/.
26th-29th of September: Oslo Architecture Triennial 2019
How should architecture respond in a time of climate emergency and social division? As the Nordic region's biggest architecture festival, and one of the world's prominent arenas for dissemination and discussion of architectural and urban challenges, the Oslo Architecture Triennial 2019 will be opened during 26th-29th of September and continue into October. The main target groups of the Triennial is the citizens and users of the city, as well as decision makers, professionals and international guests. For more information, please have a look at http://oslotriennale.no/
The Consulate General in Shanghai has worked closely with Innovation Norway's Beijing office, the Embassy in Beijing and the Consulate General in Guangzhou to organize a joint media-, expert- and business trip covering the theme "Innovation and Smart cities". The intent of the trip is to cover the OIW, Nordic Edge and Oslo Architecture Triennial.
Kristin, the Consul General, sends her sincere regards from the Norwegian mountains!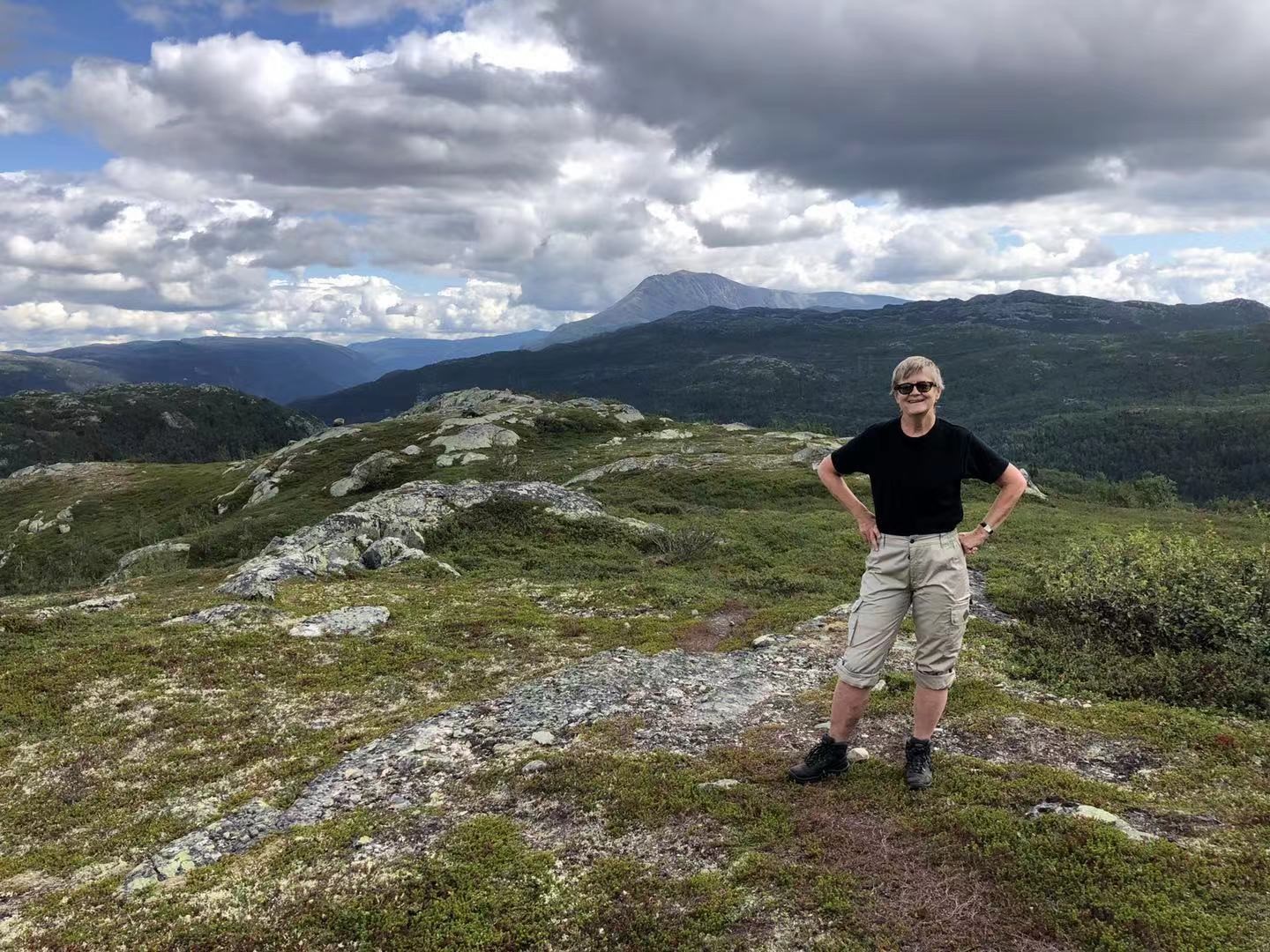 Follow us on social media!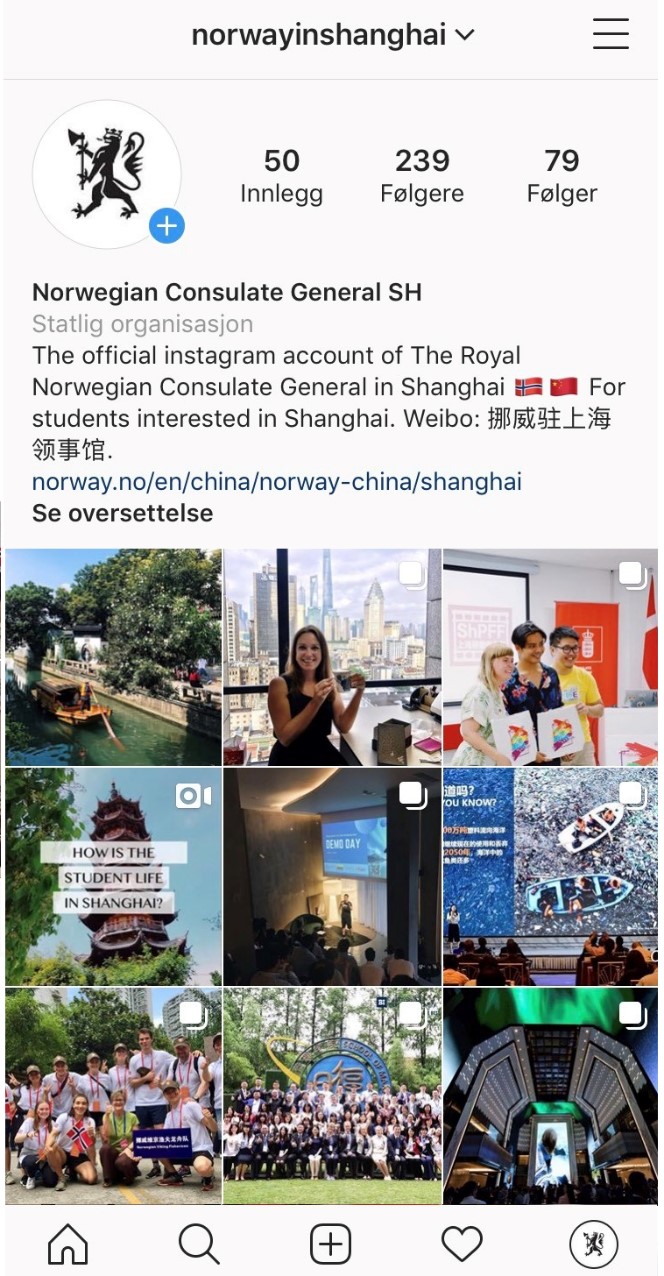 Weibo QR code: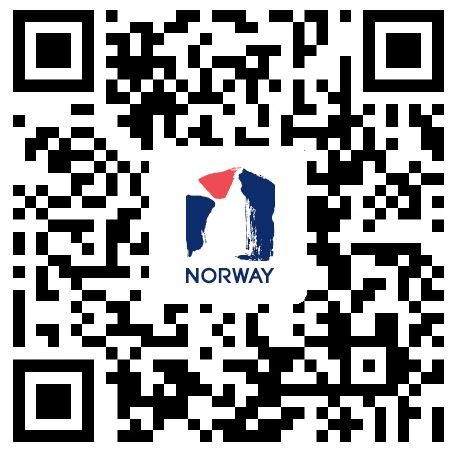 Keep updated with what we do at the Consulate General by following our social media accounts:
Instagram: norwayinshanghai (English)
Weibo: 挪威驻上海总领事馆 (Chinese)
LinkedIn: Kristin Iglum (Profile of the Norwegian Consul General in Shanghai