The harbour is located on Enoshima island, a popular tourist destination by the Shonan seaside area in Fujisawa, Kanagawa Prefecture.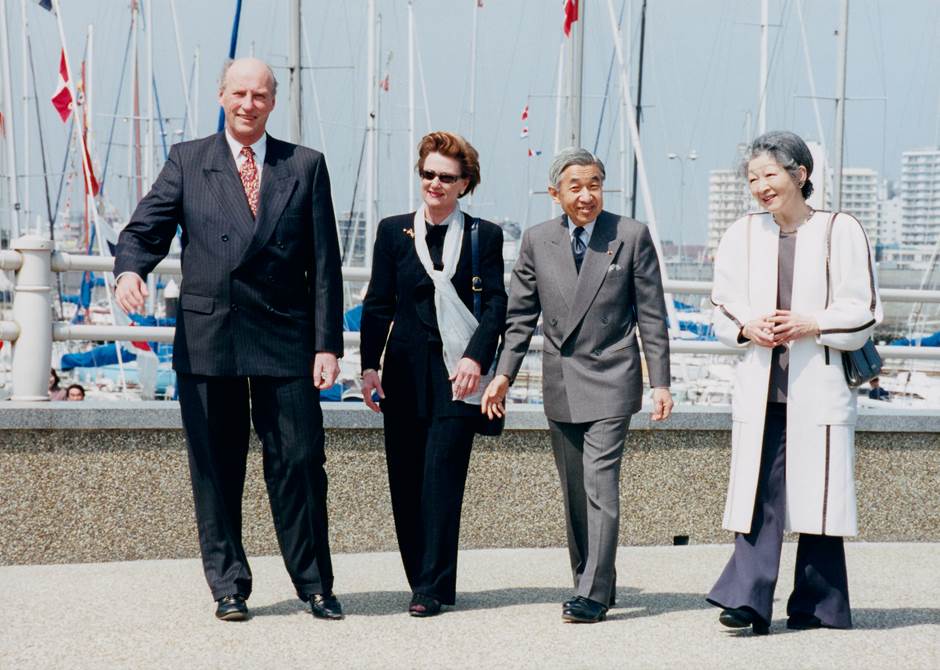 The origin of the "Norwegian Friendship Yacht Race" dates back to 1964 and the first time Japan hosted the Tokyo Olympic Games. At that time HM King Harald V (then Crown Prince) visited Japan as a member of the Norwegian national team to participate in the 5.5-meter class. The competition was held at the Enoshima Yacht Club (EYC), which had been established the same year to host the Olympic regattas.
Their Majesties Emperor Emeritus Akihito and Empress Emeritus Michiko (then Crown Prince and Princess) visited Enoshima to watch and cheer the participants, and the young Crown Princes became acquainted.
Thirty-seven years later, in 2001, during their state visit to Japan, HM King Harald V together with HM Queen Sonja, accompanied by Their Majesties the Emperor and Empress, made a commemorative visit to Enoshima.
Among the many who welcomed the King and Queen were athletes and staff who had good memories from the sailing competitions at the 1964 Tokyo Olympic Games.
The visit by the HM King Harald V to Enoshima prompted the members of the EYC and others to establish a sailing tournament to commemorate the friendship between Norway and Japan. With the enthusiastic and strong leadership by the EYC, the first Norway Friendship Yacht Race was held already in the following year, in 2002.
After 20 years since it was inaugurated, the Norway Friendship Yacht Race has become a spring tradition in Enoshima - people of all ages gather in Enoshima to take part in the 2-day friendship regatta, competing in different classes including Optimist (OP), dinghy and cruiser.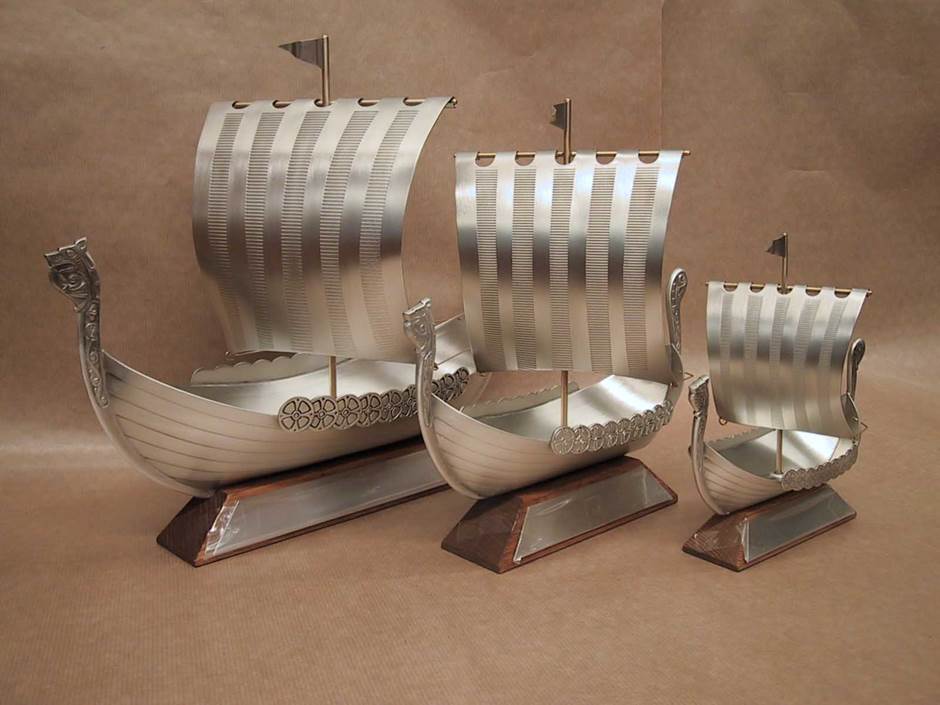 The Norwegian Embassy in Tokyo has been supporting the annual friendship event by contributing the Viking ship-shaped trophies awarded in the three classes. Every year the trophies are awarded by the Norwegian ambassador to Japan.
The Norway Friendship Yacht Race has developed into an important event that symbolizes the bond between Norway and Japan. The regatta has also provided opportunities to mark the significance of the sustainable development goals for maritime nations. Marking the 20th anniversary of the regatta, we organised a three-day "Norway-Japan Sustainable Ocean Fest 2022" in Enoshima. This was an opportunity to gather stakeholders from both counties to engage through seminars, talks, and youth programs, to raise awareness on ocean related issues, and to discuss challenges towards ensuring a sustainable ocean to the generations to come.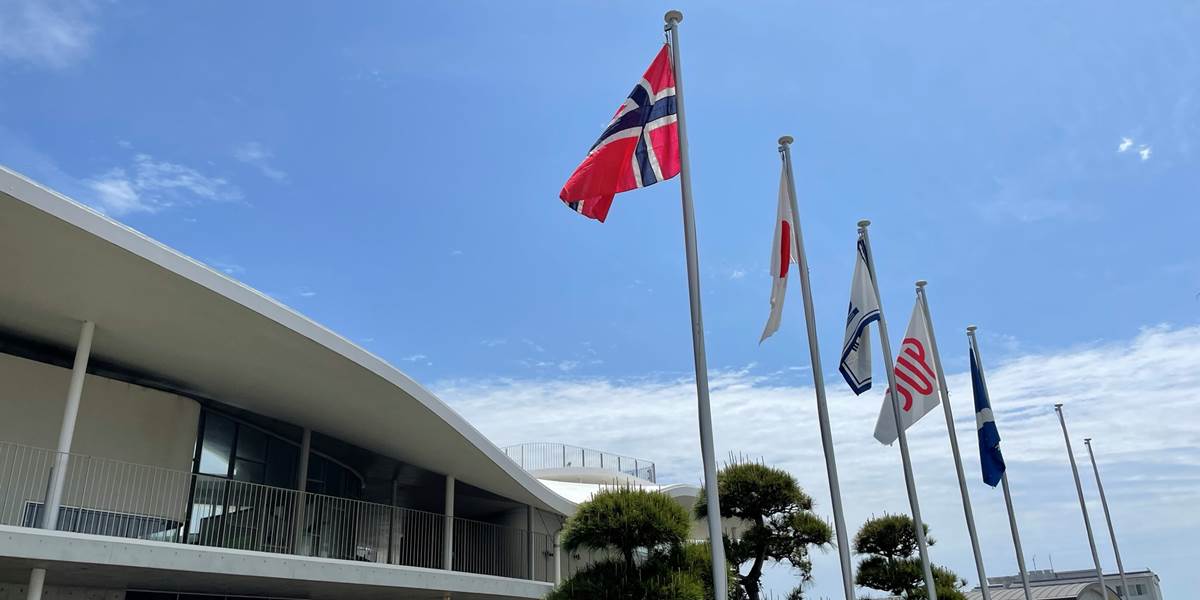 In a new development of 2022, contact between the Royal Norwegian Yacht Club (KNS) and EYC has been established to find opportunities for racing in Norway and Japan, youth exchanges, as well as e-sailing.