PÖFFil on tänavu viis võistlusprogrammi varasema nelja asemel.
Põhivõistlus/ Official Selection Competition
Debüütfilmide võistlus/ First Feature Competition
"Põhjusega mässajate"/ Rebels With A Cause Competition
Balti võistlusprogramm/ Baltic Film Competition
"Kriitikute valik" (Critics´ Pics, mis koosneb nõudlikumale maitsele vastavatest esilinastustest ja mida juhib rahvusvaheliselt tuntud kriitik ja programmikoostaja Nikolaj Nikitin)
Lisaks Rahvusvaheline Noortefilmide võistlusprogramm/ Youth Competition ja Lastefilmide võistlusprogramm/ Children's Competition Programme – JUST Film- Youth and Children's Film Festival PÖFF Shorts- Short Film and Animation Festival
Pimedate Ööde filmifestival leiab aset 11.–27. novembrini.
This year the Black Nights Film Festival will take place from 11st to 27th November.
Started in 1997, the Tallinn Black Nights Film Festival has grown into one of the biggest film festivals in Northern Europe and busiest regional industry platforms, hosting more than 1000 guests and industry delegates and over 160 journalists. The festival screens around 250 features and more than 300 shorts and animations and sees an attendance of 80 000 people annually.
As of 2014 the festival holds the FIAPF accreditation for holding an international competition programme which puts the festival into the so- called A-category of film festivals, alongside other 14 festivals in the world.
The 26th edition of Tallinn Black Nights Film Festival will take place from Nov 11-27, 2022.
Ja nüüd lähemalt NORRA filmidest. And now more about NORWEGIAN films.
"Night"/"Öö" - director: Mona Hoel, 2022, Official Selection, World premiere
Mona Hoel has written her name into the history of film even by being the only Norwegian director who has taken part in the Dogma95 movement. As we remember, the film-aesthetic manifest consisted of ten commandments on how to make films. In the recent years, the author has also focused on ten commandments, but in terms of the Lutheran catechism. The film presented at PÖFF stems from the sixth commandment, but the author interprets it in an entirely different way. The scripture and life truths collide in a dramatic way.
Emma is married, but does not live with her husband. She has the sole right of custody over the couple's two little daughters. Having received a fatal diagnosis and the forecast that she only has a few months to live, she must solve the most important thing: her daughters' future after her death. She has a friend who agrees to take the children in and whom the girls are used to. For this to work, Emma has to obtain the consent of the father of the children, Falk. She travels to the faraway place where he lives, but what happens there leads to Emma finally having to overcome herself: to talk about Falk and to answer questions about why she is not divorced.
A good script, superb actors, an enjoyable perception of rhythm in telling the story, and a remarkable plot-supporting musical design. The issue of domestic violence continues to be topical. With her film, Mona J. Hoel talks about it convincingly.
Mihkel Möölman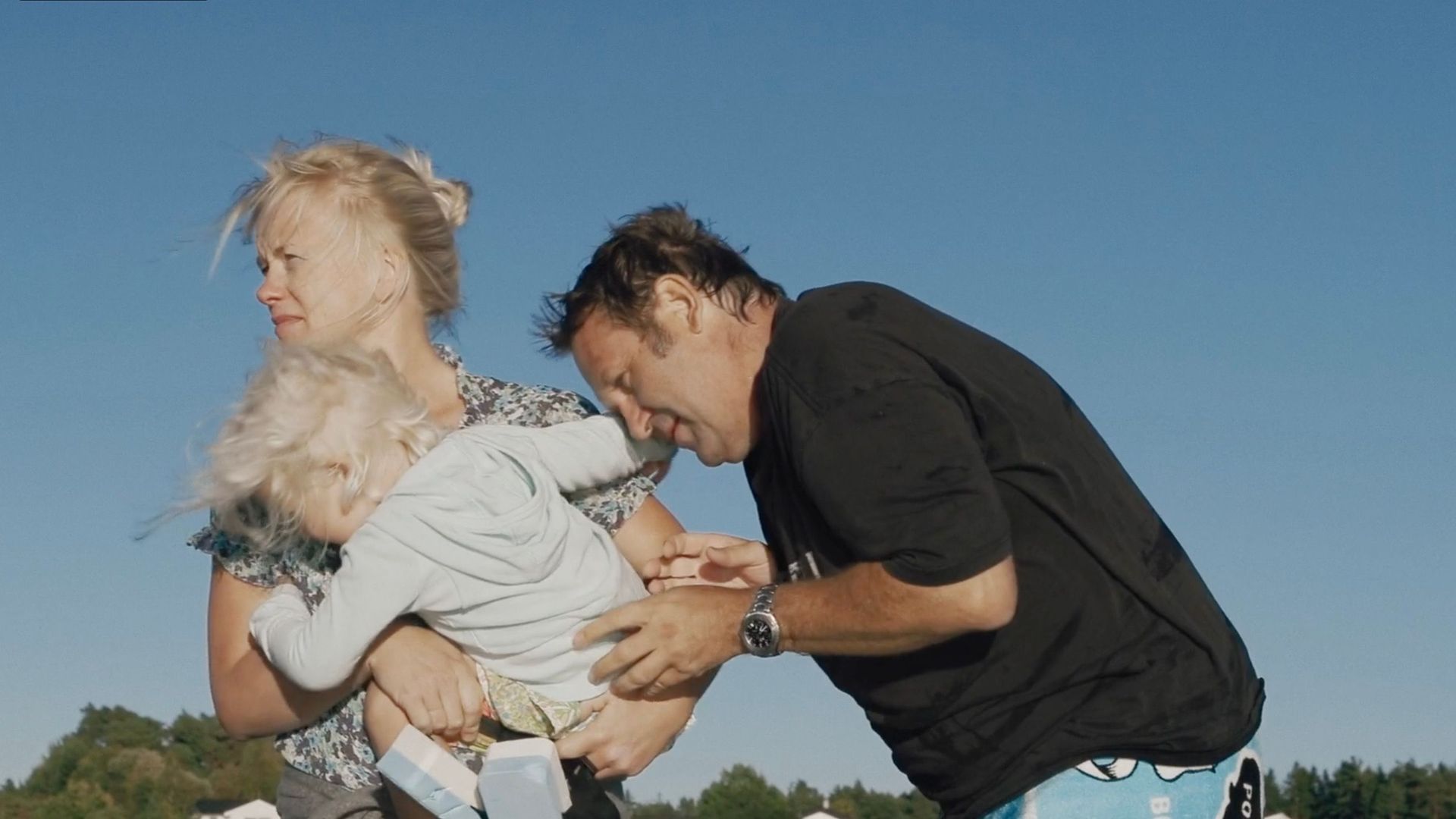 "Storm" - director: Erika Calmeyer, 2022, First Feature Competition, International premiere
Single mother Elin is off with her two kids on a fishing trip when the worst imaginable thing happens: while playing with his sister out of his mother's sight, Ulrik (6) falls into the river and drowns in the heavy streams. Elin is left with her daughter Storm (10), struggling to get their life back on track when a classmate claims to have seen Storm deliberately push her brother into the river. The accusations quickly spread in the small community. Elin fiercely defends her daughter, but as her own narrative waivers she is forced to face the truth about what really happened that day by the river.
Can the unconditional love between a mother and her daughter overcome all, as their world shatters?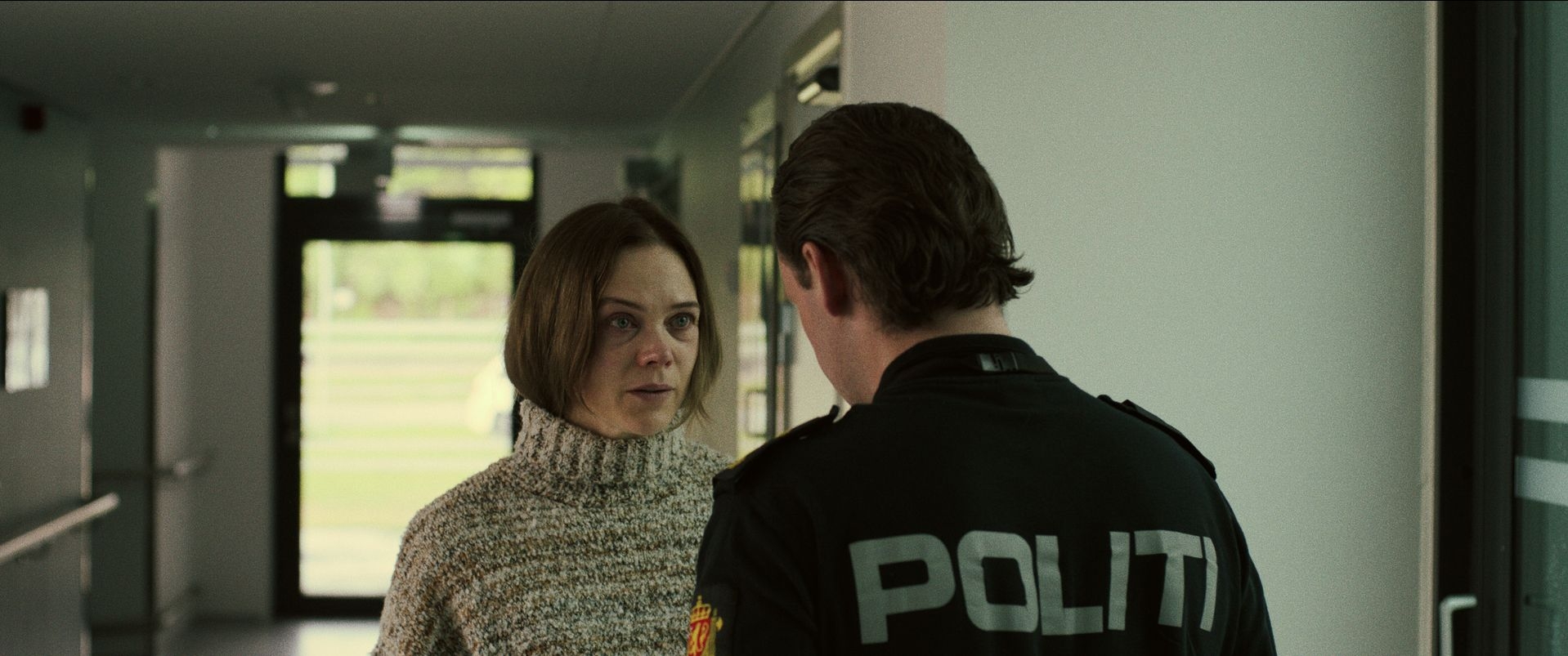 NFI Film / Norwegian Film Institute
"12 dares"/ "12 vägitegu" - directors: Izer Aliu, Norwegian and Swedish co-production, 2022. JUST Film
Fuad (aka Food) just turned 16, the age where nothing matters more to him than his friends. Growing up together in the run-down housing development of southern Ryd, they know that the number one rule between buddies is loyalty. But when Fuad breaks this rule he suddenly finds himself alienated by those he holds most dear. Desperate and alone, he is willing to do anything to be accepted back.His mates suggest that he do some "Hercules shit", a series of 12 dares to prove his loyalty to the gang. But unlike the heroic deeds given to Hercules by the Greek gods, Fuad´s challenges have him robbing houses, stealing cars and fighting the meanest local thug. As he blindly embarks on these 12 "misdeeds", he is slowly lead down a path that takes him farther and farther away from the things that end up mattering most; his family, his real friends and the girl he loves.
NFI Film / Norwegian Film Institute
"So Damn Easy Going"/"Nii neetult muretu"- director: Christoffer Sandler, Norwegian and Swedish co-production, 2022, JUST Film
Joanna is 18 and in her second year of high school. Her mind is like flashing lightshow, in medical terms known as ADHD. She gets through the day by having casual sex with Matheus, taking swims in the local pool and most importantly - her medication. When trying to refill her supply at the pharmacy, she is told that there are too many unpaid bills and she won't be able to get her meds until the previous ones have been paid off. With an unemployed and depressed dad whose sick pay is barely covering the rent, she finds herself in a desperate situation to get her meds. A need that escalates drastically when she meets and falls in love with her new classmate Audrey. Suddenly, Joanna's self-loathing view of herself is in direct conflict with her newfound feelings for Audrey who offers the love that Joanna unknowingly needs and deserves.
"Kõik korraga" / "Everything At Once" / "Alt På En Gang"- Director Henrik Dyb Zwart, 2022
You've heard it before: that a moment can change your life. As if it's possible to point to single instance when things changed. For Jakob, there's just a myriad of memories, piled up on top of each other. As if everything happened all at once.
Rebels With Their Shorts II (poff.ee)
"Night Ride"/ "Öine sõit" / "Natttrikken"- director: Eirik Tveiten 2022
A cold night in December. Ebba waits for the tram to go home after a party, but the ride takes an unexpected turn.
"Bear Hug"/"Karukalli", director: Margrethe Danielsen, French and Norwegian co-production, 2022, PÖFF Shorts
An eager little bear is waiting for his birthday guests to arrive. Slowly he realizes that he has been rejected. But the determination to celebrate his birthday is still strong, and, free as a bird, his hunt for company begins.
NFI Film / Norwegian Film Institute
"I'm not afraid"/"Ma ei karda" - director: Marita Mayer, German and Norwegian co-production, 2022, PÖFF Shorts
Vanja discovers that being brave means to face your own fears, and that everyone is scared now and then – even the big ones.
Shorts lasteanima võistlusprogramm 1 (poff.ee)
NFI Film / Norwegian Film Institute
"My Idiotic Heart"/"Minu idioodist süda"- director: Emma Rasmussen, 2022, PÖFF Shorts New Talents Competition, Live-Action
Ida is having doubts about what kind of life she wants to live. When she gets pregnant with her boyfriend, Eskild, she realizes she doesn't want the child. The fear of Eskild leaving her, if she shares her true feelings, makes her have an abortion in secret, while she makes him believe it was a miscarriage. Will Ida find the courage to share the truth with him?