As small states with a strong connection to the ocean, both the Caribbean islands and Norway have a common interest in fighting climate change and marine littering. These were some of the main topics on the agenda when Norwegian Prime Minister Erna Solberg visited The Caribbean Community (CARICOM) the first weekend in July, to participate at «The Fortieth Regular Meeting of the Conference of Heads of Government of CARICOM» in Castries, Saint Lucia. In addition to Prime Minister Solberg, Secretary-General of the United Nations António Guterres also participated in the meeting.
In her speech to the CARICOM heads, Prime Minister Solberg highlighted the importance of collaboration in confronting the issues of climate change: "Norway and the Small Island Developing States are strong partners on climate change. We have been core members of the High Ambition Coalition - consistently calling for more ambitious global climate action. Today, this partnership is more important than ever».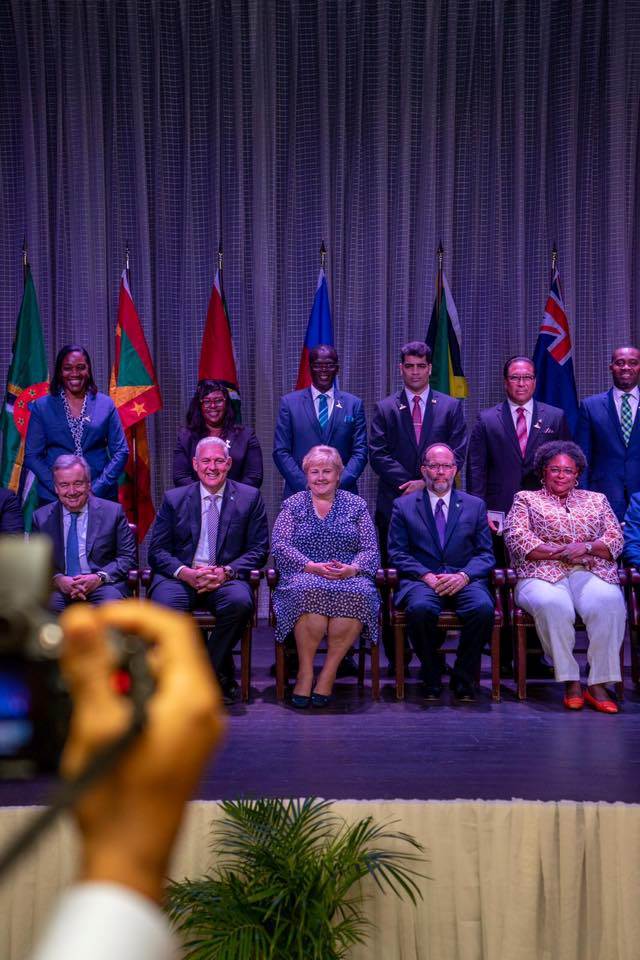 Prime Minister Erna Solberg with some of the heads of government in CARICOM. Photo: Arvid Samland
Through a series of measures, Norway plays an important role within the topics of ocean and climate internationally, including the creation of the Prime Ministers High-level Panel for a Sustainable Ocean Economy, as well as Norwegian support to both the Clinton Climate Initiative and the Green Climate Fund. In addition, Norway will be hosting the international Our Ocean-conference 2019 this fall. Many of the CARICOM-countries are also in the forefront in the work towards cleaner oceans, and regional politicians are especially focusing on the prevention of marine littering and the use of single use plastic. The Prime Minister of Jamaica, Andrew Holness, is himself a part of the Prime Minister's High-level Panel.
As well as the topic of climate, several member states also acknowledged the importance of Norway facilitating dialogue between the parties in Venezuela.
Read the full speech of the Prime Minister to CARICOM here.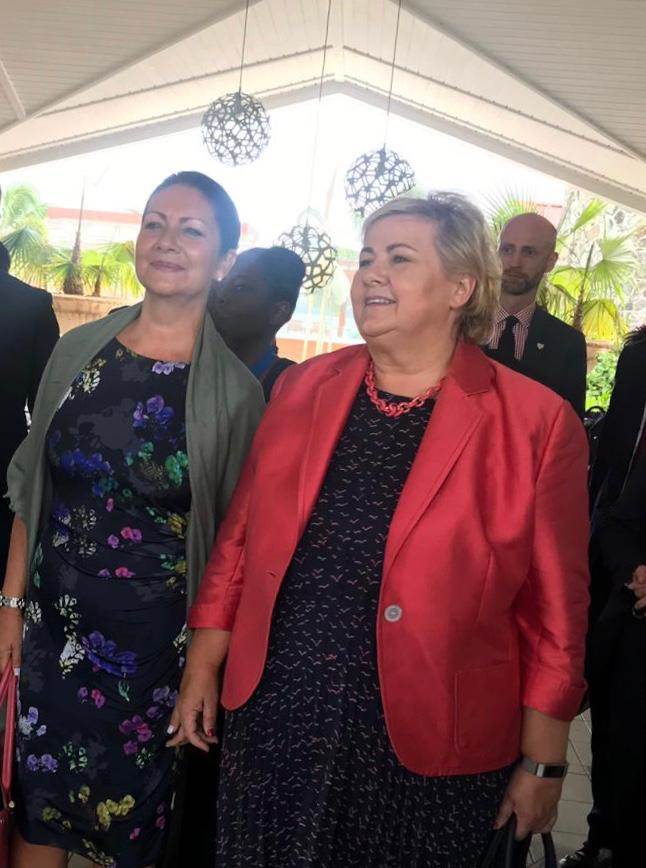 Prime Minister Solberg and Norwegian Ambassador to Cuba and the Caribbean, Ingrid Mollestad.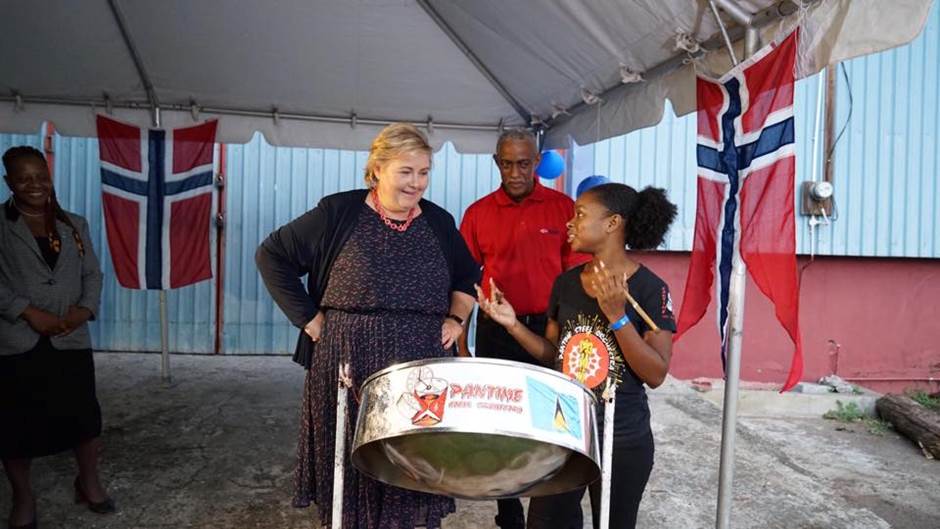 The Prime Minister learning about the musical traditions at St. Lucia. Photo: Arvid Samland