Jonas Gahr Støre (61) is Norway's new Prime Minister. Mr. Støre has been the leader of the Norwegian Labor Party since 2014 and has previously served as Minister of Foreign Affairs (2005–2012) and Minister of Health and Care Services (2012–2013).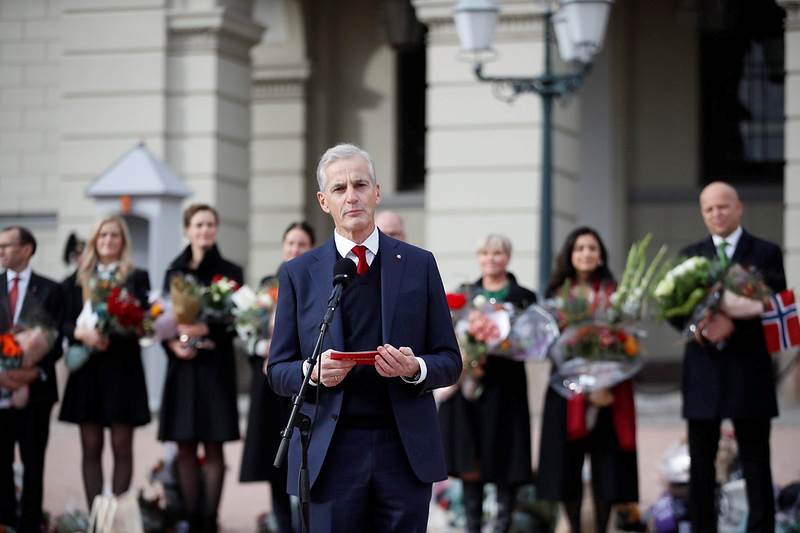 The new Government is a minority government, with the support of 76 of the overall 169 members of the Storting (the Norwegian parliament). Minority governments have occurred several times in recent decades.
Norway is a constitutional monarchy. His Majesty The King is formally the head of state, but his duties are mainly representative and ceremonial. The legislative and executive powers lie with the country's democratically elected bodies.
When there is a change of government, the King asks the outgoing Prime Minister for advice as to whom to approach with regard to forming a new government. The outgoing Prime Minister generally advises the King to approach one of the parliamentary leaders in the Storting – generally the leader of the largest party or of the largest opposition party.
On the day when a change of government takes place, the members of the new government are formally appointed at the Royal Palace before meeting with the general public and press in the Palace Square. Afterward, they go to their offices in the various ministries for the first time, where they meet their predecessors for a simple handover ceremony before they begin their new tasks.
Click here to read more about the new Government and ministers.