After three days (7-9 December), the International Conference on Women, Peace and Security (WPS) "Strengthening Women's Role in Building and Sustaining Peace: from Commitments to Results" was successfully concluded in the hybrid format.
It focused on the commitments and reflected results of women's participation in building and sustaining peace over the past 20 years and reflect on successful strategies for inclusion, women's empowerment, and support for young women's peacebuilding and conflict prevention work on the ground. As stated by DPM, FM Pham Binh Minh "Through the conference, Việt Nam hopes the international community will continue affirming commitments to promoting gender equality, putting forward effective measures and attracting resources to facilitate women's engagement in building and consolidating peace and security".
The Conference was organized by the Government of Viet Nam in partnership with the United Nations, led by UN Women and UN Resident Coordinator's Office in Viet Nam and supporting Member States (including Norway) to mark the commemoration of 25 years of the Beijing Platform for Action on Women's Empowerment and the 20th anniversary of landmark UN Security Council Resolution 1325 WPS.
The event, consisting of five plenary sessions and four breakout sessions, attracted around 500 delegates from 90 countries. High-level dignitaries including Vietnamese Deputy Prime Minister and Foreign Minister Phạm Bình Minh, Vice Chairwoman of the National Assembly of Việt Nam, three UN Under-Secretary-Generals, around ten foreign ministers and high-level officials from UN bodies, international organizations, diplomats, political leaders, women's organizations and peacebuilding practitioners from around the globe.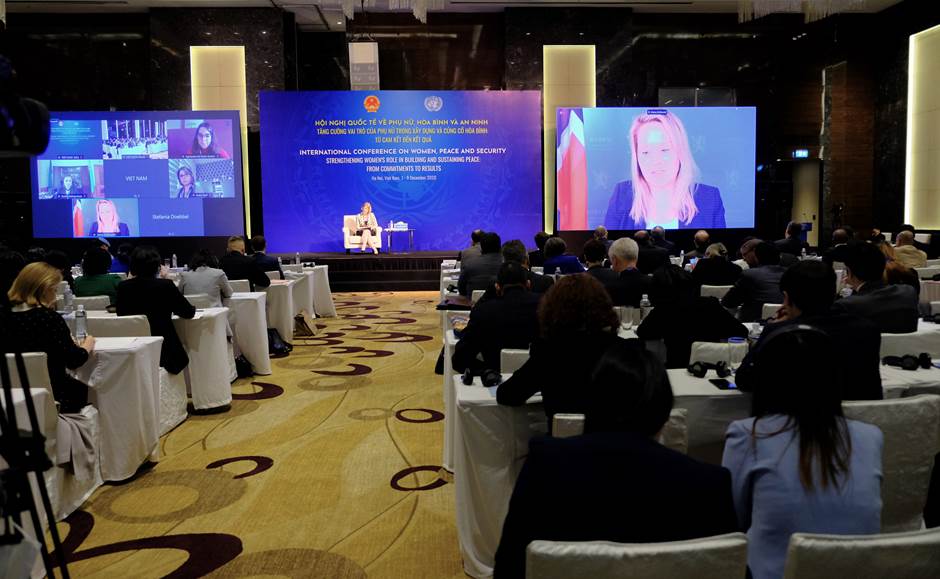 From Norway, H.E. Marte Ziolkowski, State Secretary of Ministry of Foreign Affairs; H.E Marita Sørheim-Rensvik, Special Envoy for WPS; and Major General Kristin Lund, virtually took part on Day 2 of this international forum. Special Envoy for WPS Marita Sørheim-Rensvik shared at a breakout session Norway's experiences with strengthening women's presentation and participation in peace processes and post-conflict peacebuilding (click here for her presentation), while State Secretary Marte Ziolkowski addressed at Plenary Session 2 and touched upon Norway's perspective on a National Action Plan on WPS. Plenary Session 3 was full of real stories including Major General Lund's one about the efforts to increase women's participation in UN peacekeeping, benefits vs challenges, including identifying new opportunities and removing obstacles.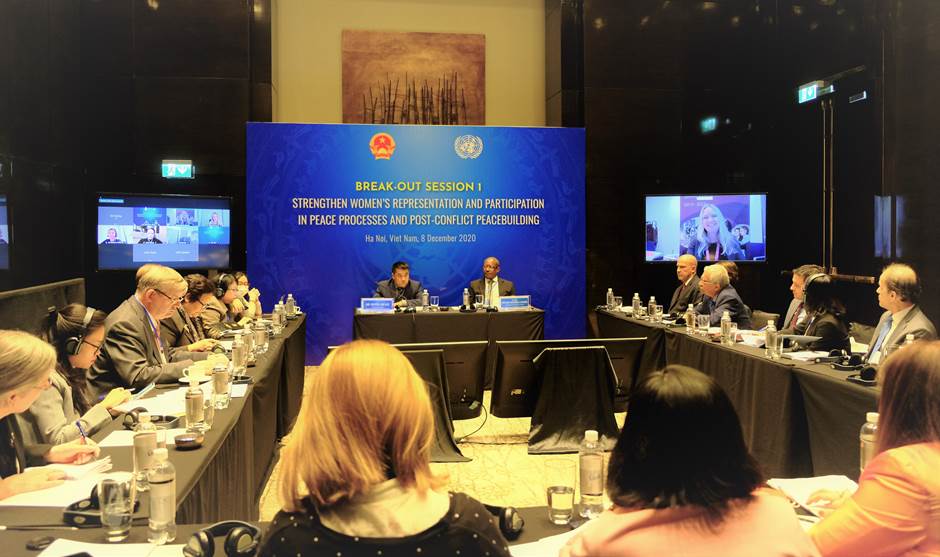 According to Vietnam's Deputy Foreign Minister Le Hoai Trung, the three key outcomes of the Conference included (1) continued affirmation of commitments and efforts to promote gender equality, women's empowerment, and effective implementation of the four key pillars of the WPS agenda; (2) new initiatives and proposals on how to address the root cause of conflicts, mainstream gender perspectives in conflict prevention and settlement, women's empowerment in different sectors particularly in decision making process and international cooperation to support the developing countries in achieving the SDGs; and (3) Vietnam's proposal "Hanoi Action Commitment" stressing the importance of continued implementation of the WPS agenda and detailing activities to strengthen women's participation in peace progress and women's empowerment in various sectors. This Document received support from 11 nations present at the conference, namely Estonia, Finland, Mexico, Malaysia, Laos, New Zealand, Norway, the UK, Sweden, Germany and Myanmar, and will be introduced to other UN Member States before Vietnam officially submits the Commitment to the UN SG and UNSC Chair.
In the pandemic context, the success of the Conference was a big inspiration for Vietnam as it is to end the first year in the UNSC as a non-permanent member.