Communication needs of humanitarian workers located in hard to reach areas have always been a priority. With recent developments in access and bandwidth, as well as the spread of the communication society, possibilities have increased. New methods can be applied in needs assessments, service provision and protection, using technology and applications that have been developed over the last decade.
Affected populations are also increasingly connected. When they are asked to prioritize needs, internet connection ranks high. Connection allows them to keep in touch with family and friends, aiding family reunification and preventing separation of families. It facilitates information sharing and makes it easier for refugees and migrants to orient themselves in new locations, obtain information about legal rights and locate medical services. Internet connection also allows for transfer of cash and access to education resources when teachers and education material are scarce. The list goes on and – undoubtedly - new developments happen as you are reading this. In response, humanitarian organisations have started establishing hot spots where refugees can access internet, and have also developed apps designed to support refugees and migrants.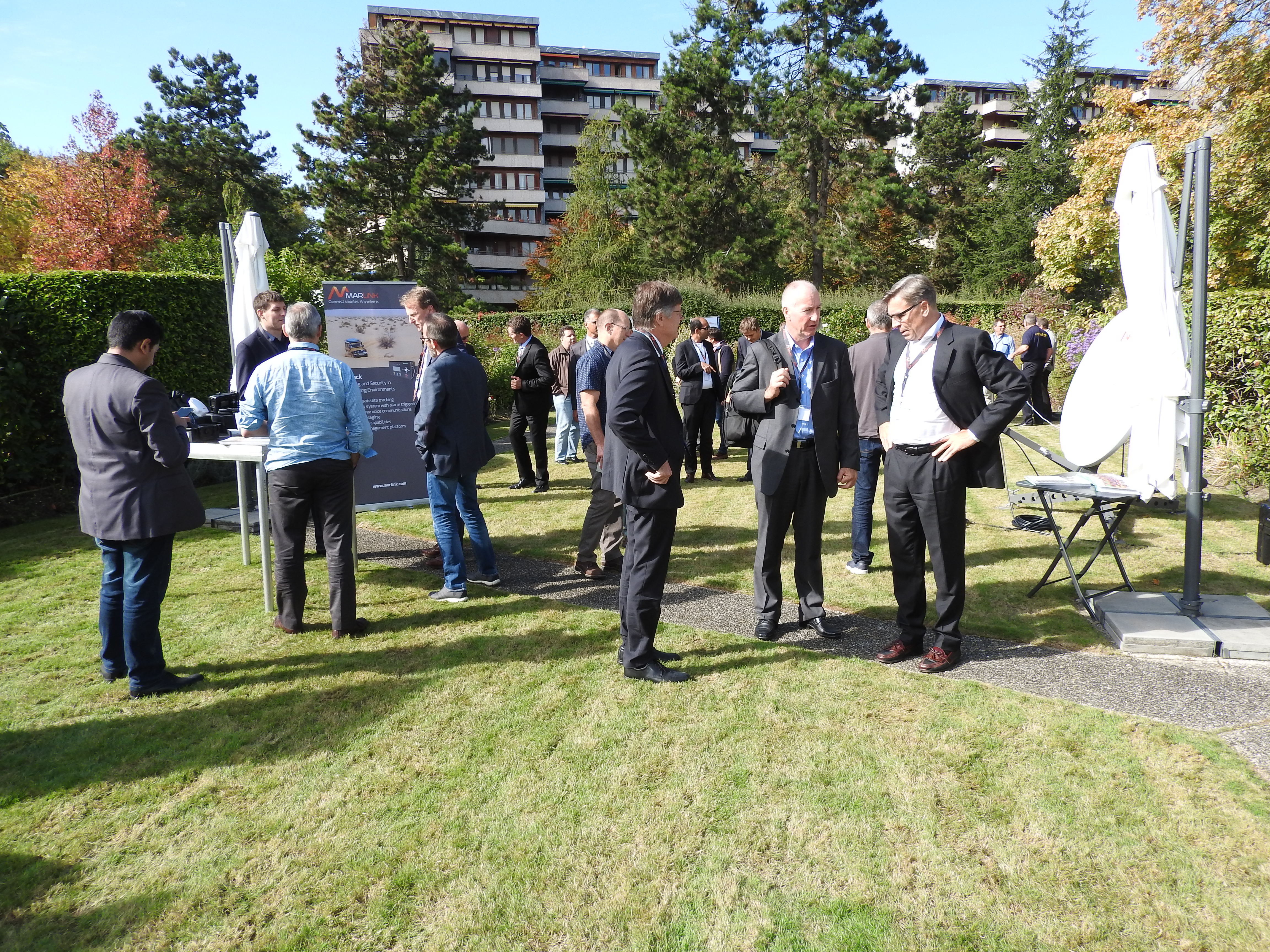 Norwegian satellite and renewable energy technology
To showcase the possibilities of satellite technology and capacities in renewable energy solutions, the Permanent Mission of Norway in Geneva, the Norwegian satellite-company Marlink AS and the Norwegian energy company Eltek, together with Innovation Norway/NOREPS, invited relevant stakeholders from all the humanitarian organisations in Geneva to a one day seminar on 12 October 2017. Recent developments in satellite technology, as well as renewable energy, were presented and new technology displayed. The event provided a welcome opportunity for experts from the private and humanitarian sectors to discuss technical details, possibilities and needs whilst trying out and observing the technology in action.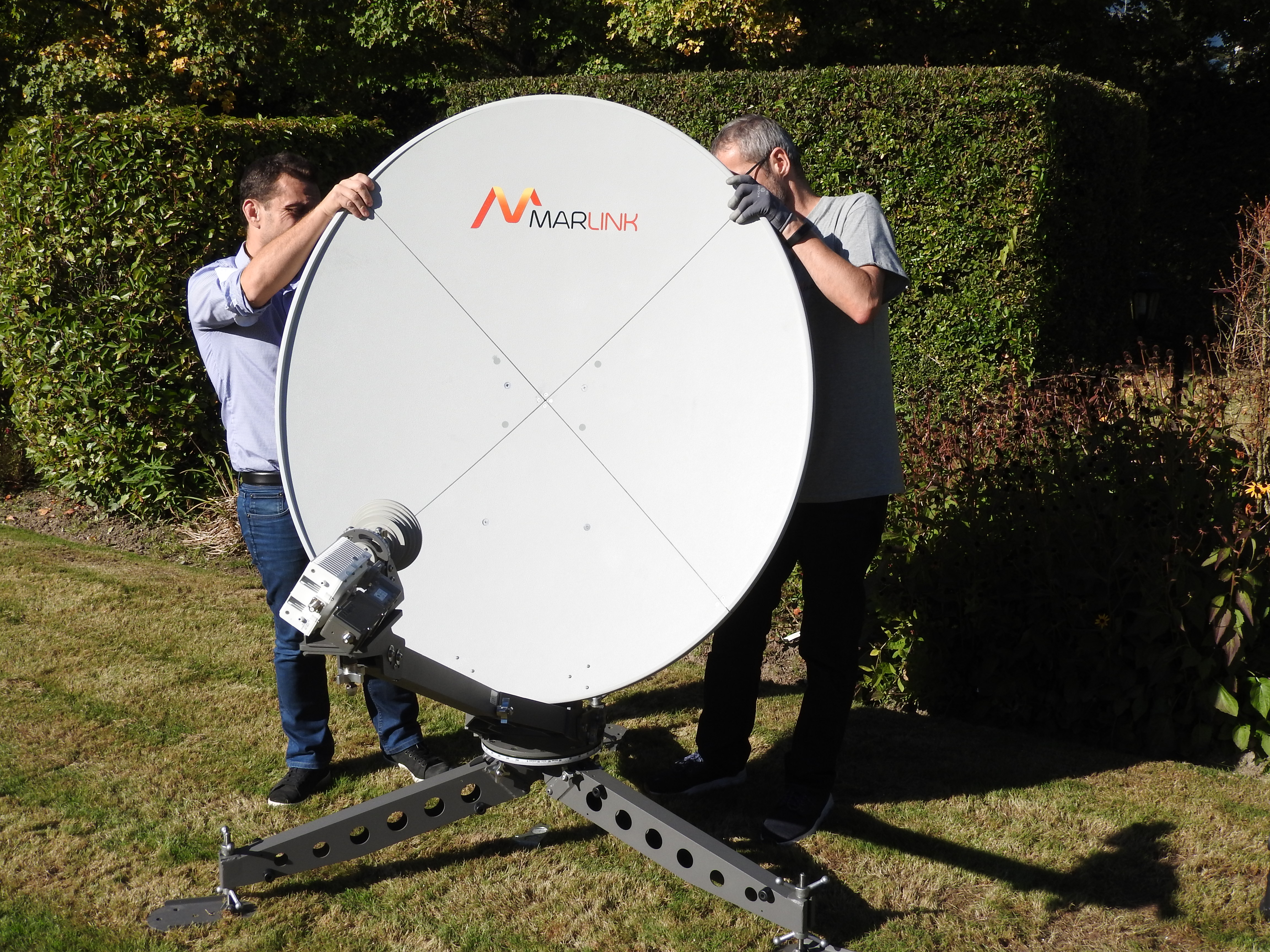 Marlink displayed powerful satellite dishes, showing the ease of installment as well as the reduced, physical size of the new equipment. The company is a pioneer in the area of communication solutions for customers operating in remote environments and have provided telecommunication for humanitarian aid during the last 30 years. Olivier Gommes, Head of product management and presales, shared experiences from several field operations, including the Ebola response, during which they provided integrated, multi technology solutions to humanitarian actors.
Eltek is a company focusing on power conversion. Their main market is power solutions for telecommunication, where they have a world leading position. As part of their presentation, they shared a video showing the joy of a remote community in Cameroon receiving solar-based energy for the first time. Chief Marketing Officer, Morten Schøyen at Eltek explained that this project is financed based on a "pay as you go system". With the exception of some initial support from Norad, the costs are covered by the inhabitants paying a small, daily amount for access to electricity. Proof that solutions like these are scalable.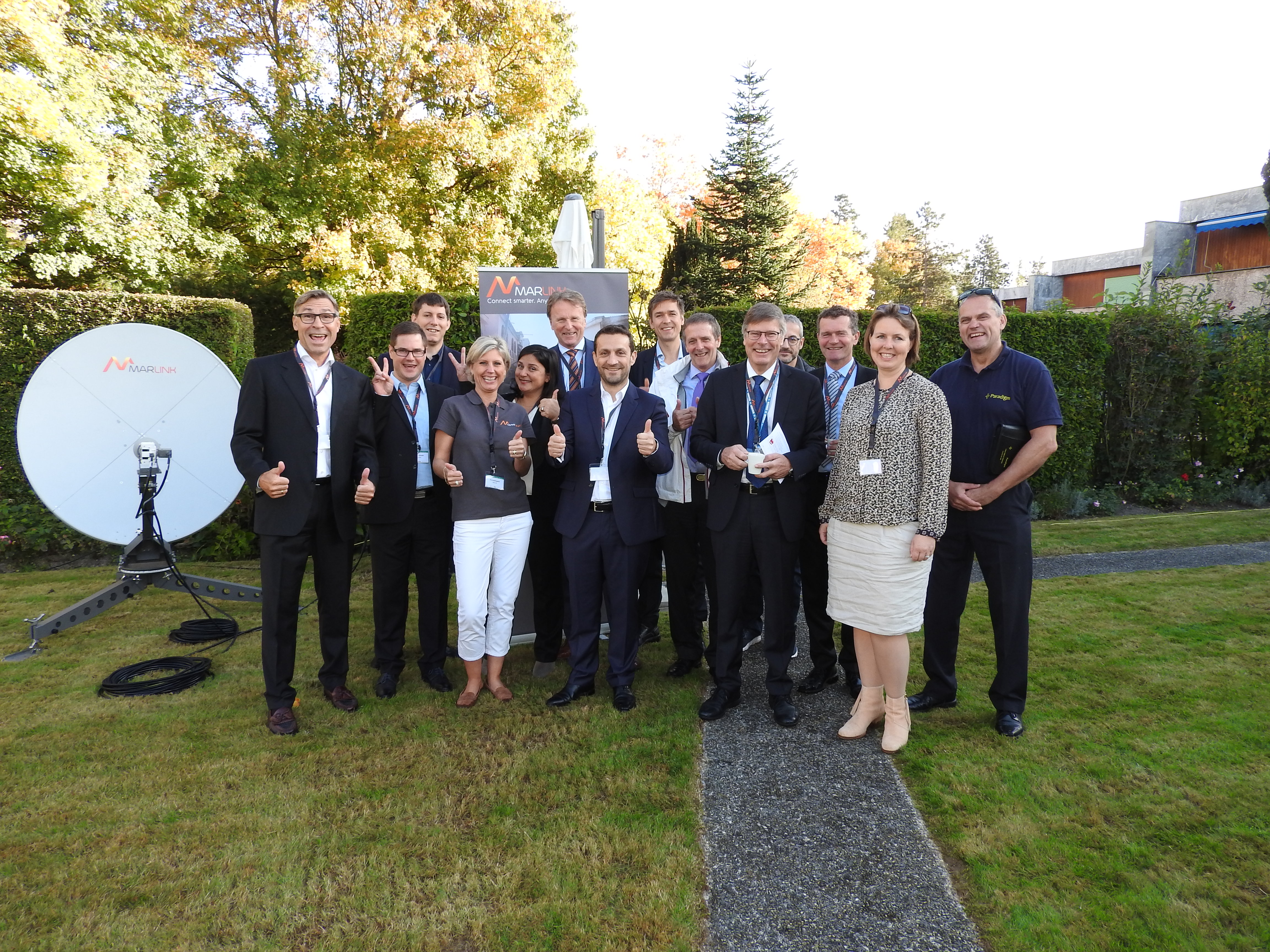 All photos: Photo: Marlink AS/TSF