For many, 2017 has been a year of strong opinions and loaded arguments. Some voices – that is, the voice of those affected the most by crises and conflict - deserve to be heard, in particular. On Monday, Norway and NRC turned down the volume of a December-stressed Geneva, and tried to make room for a discussion on the importance of including refugee voices in the ongoing process on the Global Compact.
The Global Compact on Refugees is fundamentally a process about state commitment and action on refugees. It is about getting more states engaged and ensuring a more equitable sharing of the burden and responsibility for hosting and supporting the world's refugees. By default, it may, however, be a policy process with little space for refugees themselves. Norway believes, however, that it is important to make sure that refugees have a voice in this process.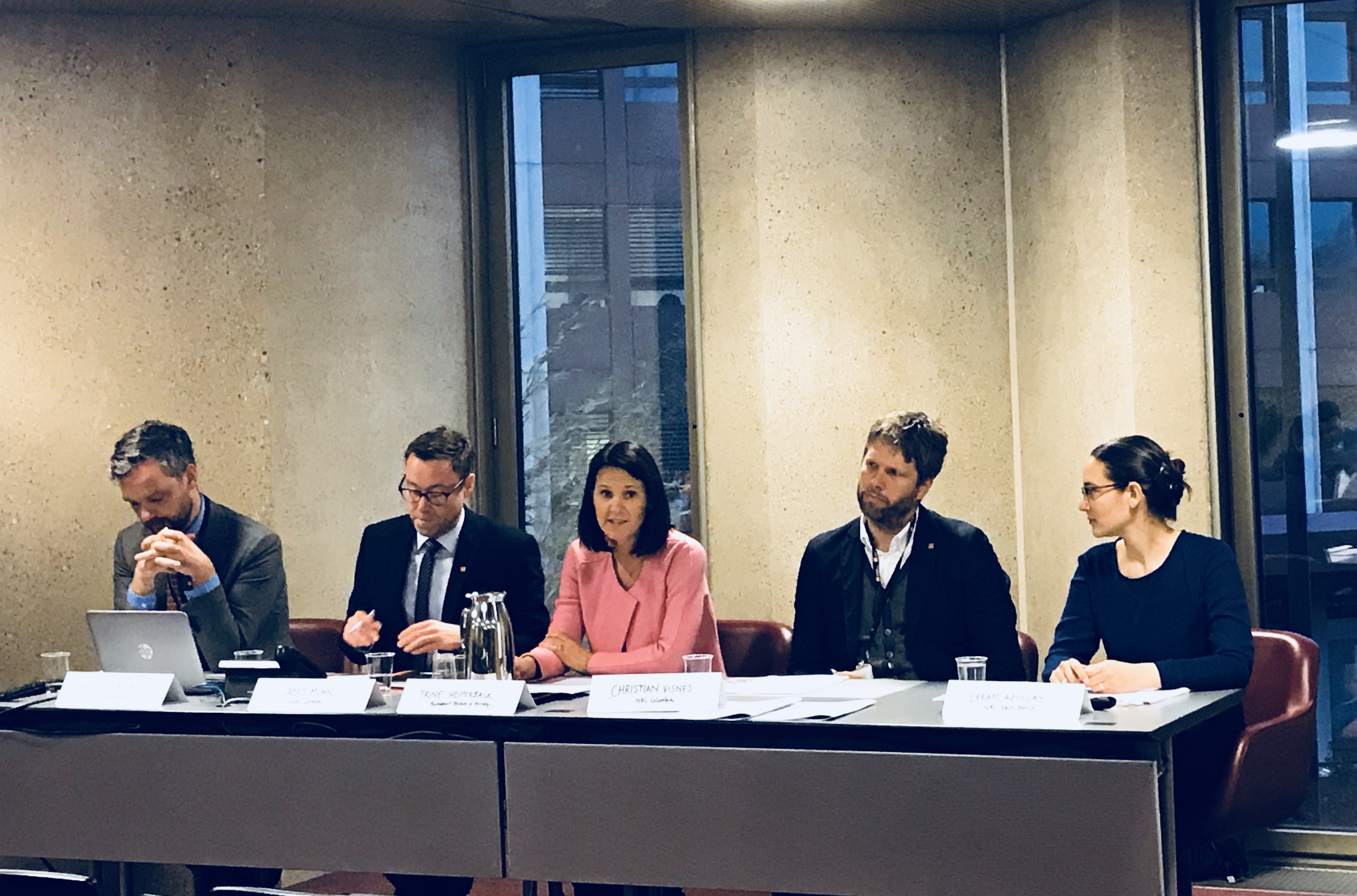 In her intervention, Ms Trine Heimerback, Deputy Permanent Representative of Norway, highlighted that we have seen a growing conversation about localization in recent years. This discussion revolves around ensuring the accountability to the people we serve and support. "By involving those affected in all phases of a response, Norway believes we have a better chance of meeting their actual needs. We therefore support efforts to ensure better community engagement and participation, something which is also a central part of the Grand Bargain," Heimerback stated.
Read more about the Global Compact on refugees here: http://www.unhcr.org/towards-a-global-compact-on-refugees.html