The purpose of the exercise was to enhance collective defence and show solidarity within the alliance. The exercise allowed NATO to practice collective defence on Norwegian territory, where Norwegian armed forces' ability to receive allied reinforcement was put to the test.
Due to the scale of the exercise, Norway has been obliged to report and give information about the exercise according to the Vienna Document 2011. This is a Confidence and Security Building Measures (CSBMs) document containing rules, regulations and guidelines for openness and transparency. The measures particularly aims at large-scale military exercises, conducted by the OSCE participating states (pS) in the OSCE area. As an additional transparency measure, Norway held on voluntary basis several briefings regarding the exercise in advance of its launch, during the exercise and after its termination in the Forum for Security Cooperation (FSC).
Norway briefed the FSC on Trident Juncture on 7 March, 19 September (only highlighting the two issued notifications Norway sent to all pS containing detailed information about the exercise, and the invitation to observe the exercise.), 24 and 31 October and 7 November 2018. The briefings contained information about the exercise itself and on the confidence and security building measures connected to the exercise. The briefings, illustrated with pictures from the activities and maps, clearly outlining the extent and activities of the exercise.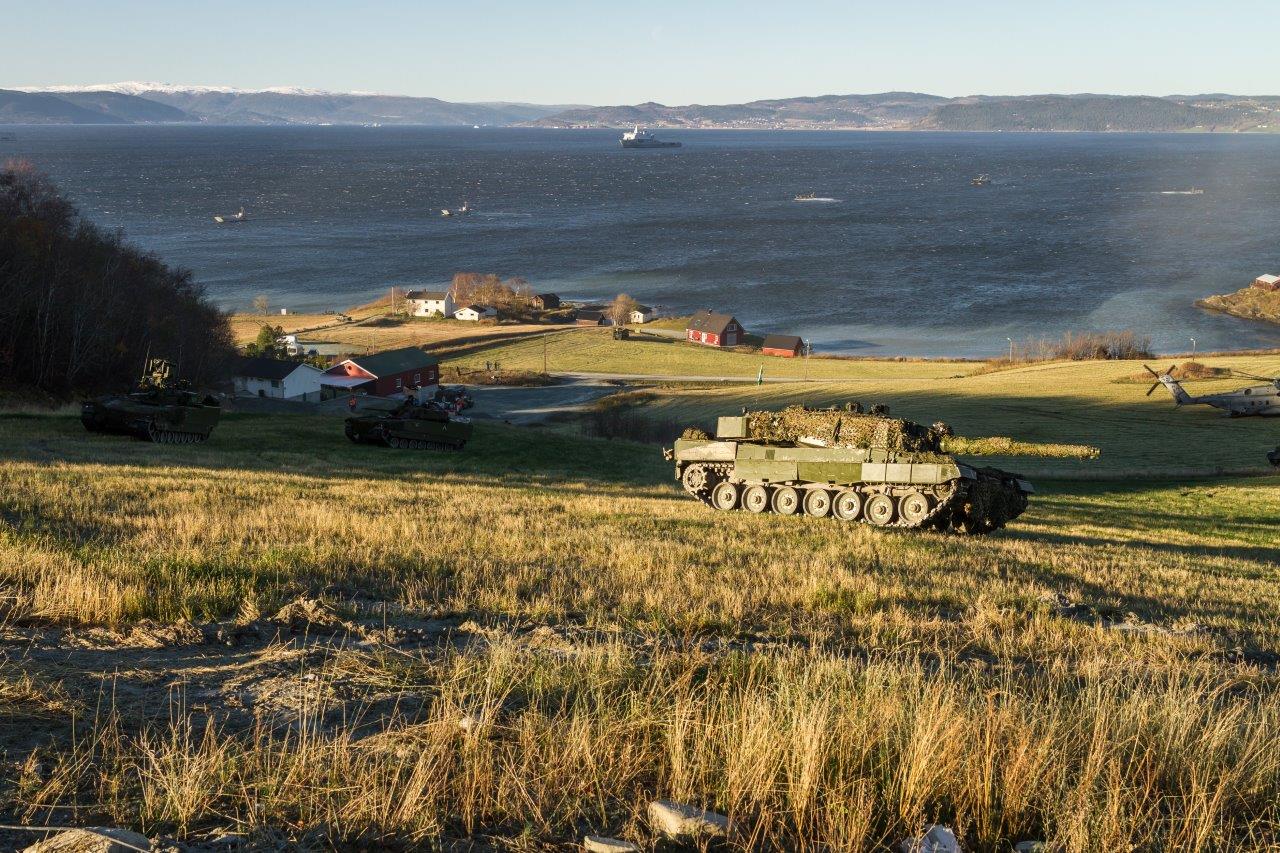 Due to the size of the exercise, Norway was obliged to invite all OSCE participating States to observe the exercise. The observation event took place during the entire combat face of the exercise, from 25 October to 7 November.
The briefings included reporting from this event describing their extensive observer program, impressions expressed and excerpts from their concluding remarks given at the end of the observation visit.
It is important to underline that the information shared through the briefings to the FSC on this exercise has far exceeded the required level of transparency as set out in the Vienna Document. Norway wanted to use this opportunity to lead by example on openness and transparency and the encouraging feedback from the pS showed that this was greatly appreciated and which will hopefully be followed up by others organizing large-scale exercises.
Additionally, Norway received three Vienna Document inspections from Switzerland, Kazakhstan and the Russian Federation. The purpose of these inspections was to verify whether Norway complied with the provisions in the Vienna Document or not, concerning this large-scale military exercise and that the exercise was of a non–threatening character.
This demonstrates that the Vienna Document, despite having a strong need for modernization, by implementing it not only by the letter but beyond in its spirit, still remains as a relevant and important tool contributing to a more secure and stable OSCE region.