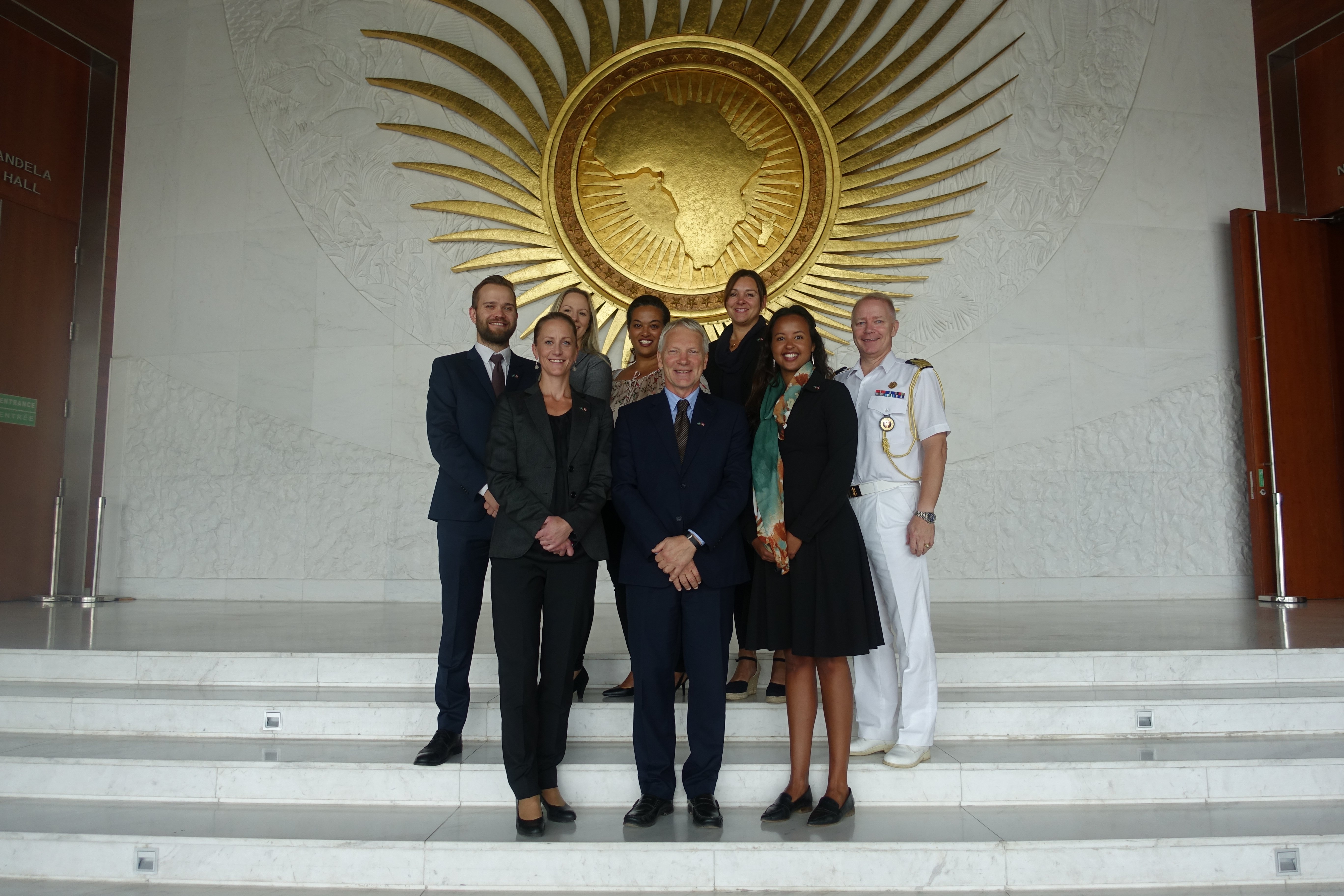 The Partnership:
Norway and the African Union has a long-standing partnership. In 2015, the strategic partnership was formalized when the two partners entered into a Memorandum of Understanding. In 2018, the partners deepened their cooperation and entered into a framework agreement in the areas of: i) peace and security, ii) democracy and governance, iii) sustainable development and job creation, and iv) institutional capacity building. The support through the three-year framework agreement stands at NOK 170 mill. (approx. USD 20 mill).
Norway is a consistent partner that strongly supports Africa's own Agenda 2063 because the vision of "an integrated, prosperous and peaceful Africa, driven by its own citizens and representing a dynamic force in the global arena" is in our common interest for a common future.
Initiatives:
Norway established a Permanent Mission to the African Union, based in Addis Abeba on 1 October 2018. Ambassador Morten Aasland is Norway's Permanent Representative to the African Union.
Norway currently cooperates with the AU on several key policy areas, including education for women and children, women, peace and security, maritime issues, election support and observation, democratic governance, human rights, economic integration, migration, the UN-AU partnership, conflict prevention, and civilian capacities in peace support operations.
Norway and the AU continuously look to further develop the close partnership. Norway is co-chairing the African Union Partners' Group (AUPG) from March 2019 and has taken the initiative to establish a Group of Friends to support the UN-AU partnership. Through both direct and indirect financial support and capacity building efforts, annual Norwegian support to the AU is approximately NOK 100 million (USD 12 mill.).
Visiting Address:
Egypt Street, Nifas Silk Lafto Subcity, Addis Ababa, Ethiopia
Contact Information:
Telephone: 00251 11 317 04 20
Fax: 00251 11 371 36 05
E-mail: del-au.addisabeba@mfa.no