The Embassy of Norway in Nairobi has initiated a partnership with Social Justice Centers (SJCs) in Kenya and Katiba Institute to improve the response and support to victims of Sexual and Gender Based Violence (SGBV) in informal settlements that has been made worse by the Covid-19 pandemic. The partnership seeks to involve and benefit over 30 social justice centers in 6 counties namely Nairobi, Vihiga, Kakamega, Kisumu, Kajiado and Mombasa.
One of the sinister impacts of Covid-19 pandemic in Kenya has been the increase in sexual and gender-based violence in the society. The National Council of Administrative Justice (NCAJ), civil society and media sounded the alarm in 2020 as government implemented strict restriction of movement and other public health protection measures to contain spread of the Covid-19 virus. President Uhuru Kenyatta noted the urgency of the issue and appealed for a concerted effort from government, faith and social institutions to address the concern.
Residents in informal settlements experienced even worse disruption of access to essential services as many organizations providing which support government's provision of essential services withdrew staff as part of work-from-home arrangements. Social Justice Centers which are embedded in informal settlements and whose human rights defenders and volunteers live in those communities became the vanguard of response to the growing needs of girls and women to whom the pandemic caused more than health risk concerns.
The Social Justice Center Working Group, coordinated the effort that saw SJCs become distribution centers for food, sanitary towels, facemasks, sanitizers for the people. They also set up and continue to operate multiple hand washing stations in informal settlements. Through Katiba Institute, the embassy was able to offer support that went into providing some of these essential kits.
This partnership towards better SGBV response in informal settlements is an extension of the successful working experience enjoyed by the Embassy, Katiba Institute and Social Justice Centers in responding to the pandemic. Katiba Institute will support the social justice centers with much needed legal training, reporting and co-ordination to ensure the people most in need of support are reached.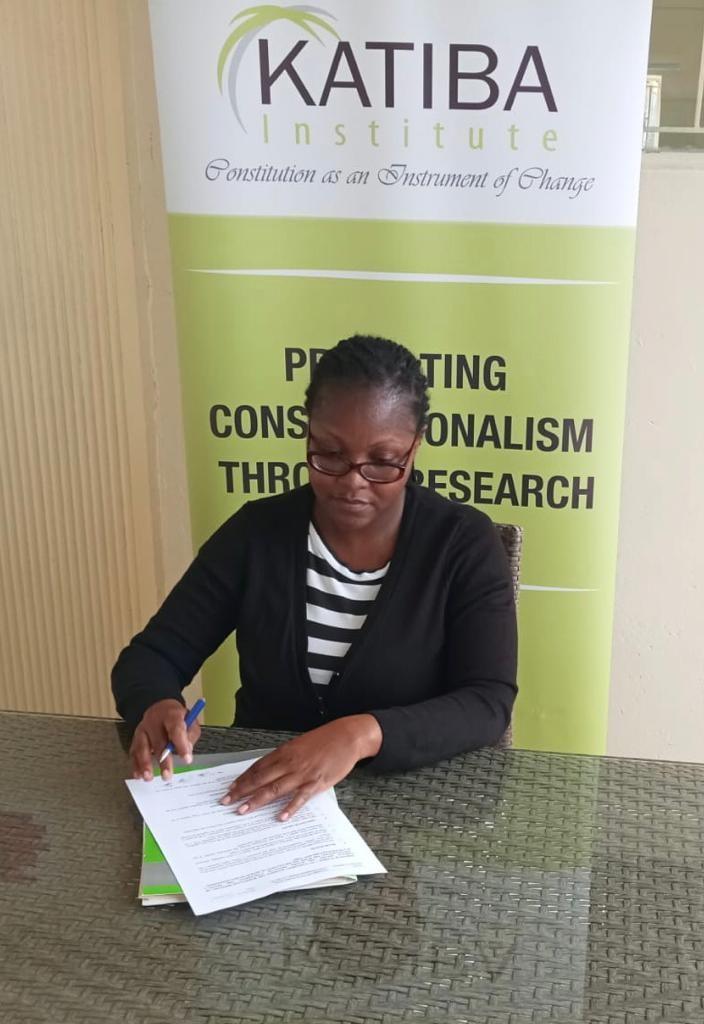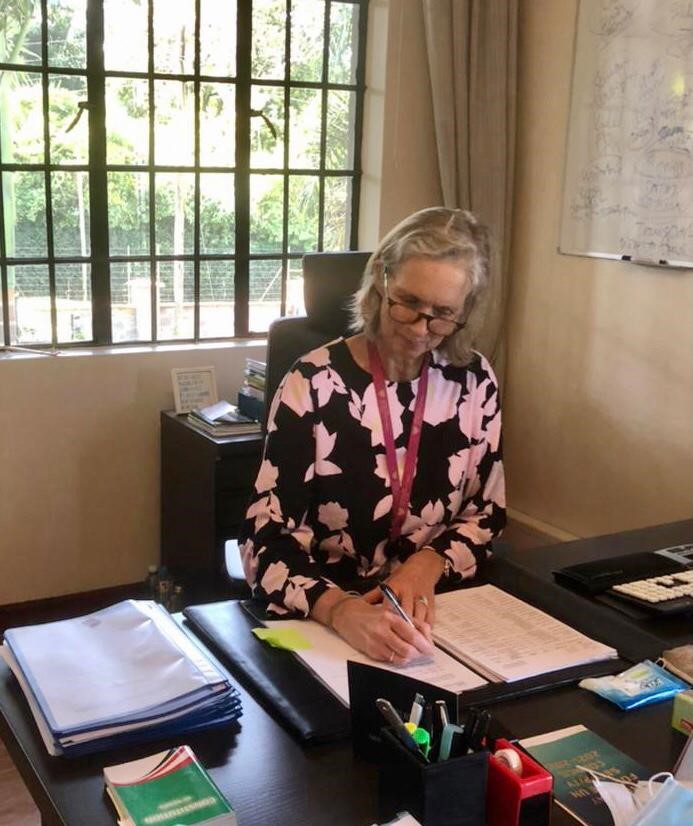 The aim of this intervention is to strengthen capacity of Social Justice Centers to respond to SGBV cases, develop a social accountability mechanism (to hold public officers accountable) on SGBV issues in the 30 informal settlements, implement targeted GBV interventions and support services in the informal settlements, improve reporting of SGBV cases through creation of links with other centers where cases are reported such as churches, chiefs' offices, improve understanding and engagement of communities in informal settlements on SGBV prevention and/or response and lastly enable production of a survey report on SGBV in informal settlements with more information on the magnitude of the problem and response by different actors to SGBV during Covid-19 pandemic.
This is also part of Norway's contribution to communities to mitigate impacts of Covid-19 pandemic. As such, broadcasting of public health messaging in informal settlements will also be supported through this partnership. Face masks, sanitary towels and hand sanitizers will be provided at the social justice centers for distribution to the communities. Community meetings and awareness will be conducted in strict adherence of Kenya Ministry of Health's protocols for gatherings and will be reviewed time and again to ensure they are in accordance to the prevailing situation at any given moment.