Among the many speakers at the workshop was Tagay Shale, Chairperson of the Timret Tree Seed Distributors' Cooperative in Arba Minch, who shared her perspective and experience as a tree seeds collector and distributor.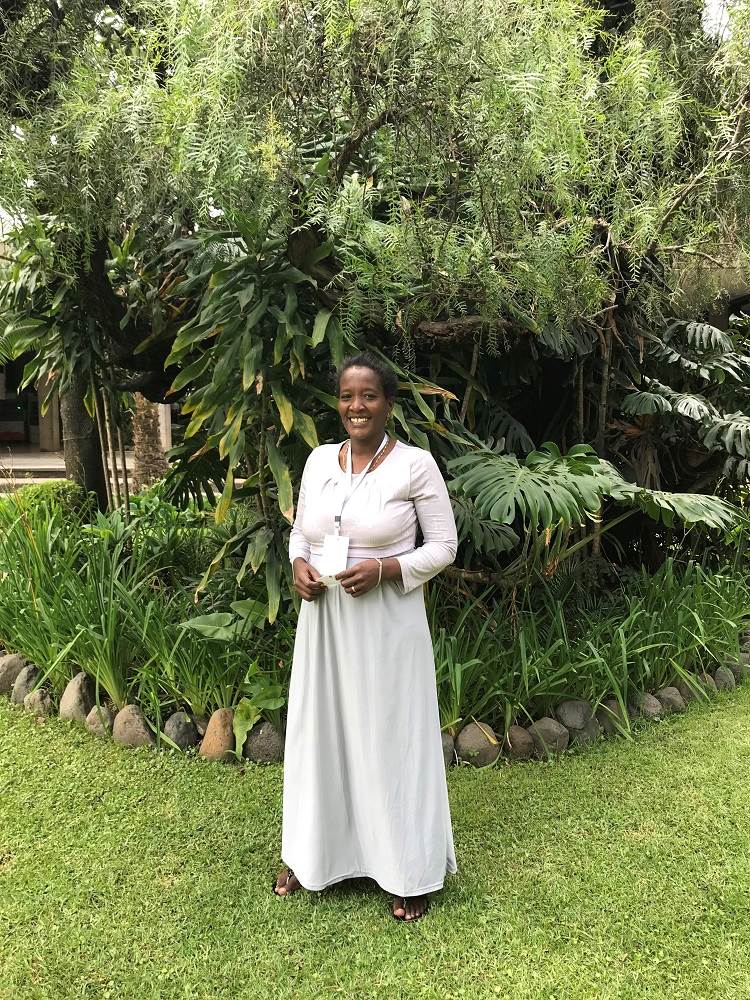 During a one-on-one interview, the articulate and outspoken Tagay recounted her experience, challenges and triumphs in the tree seeds business. According to Tagay, Timret Tree Seed Distributors' Cooperative was established in 2015 and currently has ten members, five women and five men. Although many in her community were initially reluctant to delve into the tree seeds collection and distribution business, Tagay said that she was willing and open to try it. Thankfully, the gamble paid off as Timret Tree Seed Distributors' Cooperative not only managed to generate income for its members, but produce lucrative profits. This, however, does not mean that there were no challenges along the way. Tagay shared that the cooperative has experienced significant losses during certain years due to the unavailability of buyers and the rotting of stored tree seeds. In spite of the challenges, Tagay, who is married and has one daughter, has managed to invest her earnings from the tree seeds business into a farm and start a beverage and gelato business at her locale.
The PATSPO Project is implemented by the International Centre for Research in Agroforestry (ICRAF) in collaboration with different partners. The project targets Ethiopia's four regional seed centres in Amhara, Oromia, Tigray, and Southern Nations and Nationalities Peoples' Region. The aim of the project is to invigorate the tree seed sector of Ethiopia and enable it to provide high quality tree seed of priority species for largescale restoration planting. The Government of Norway has pledged NOK 70 million for the PATSPO Project until the end of 2020.
The Government of Ethiopia recognizes the important role forests play in realizing the country's green growth ambitions, and the need to expand the existing 15.5 per cent forest cover to provide the necessary economic and ecological support system. While protecting the existing 17.2 million hectares of forest, Ethiopia intends to undertake largescale afforestation and reforestation to increase the total forest cover to 30 per cent by 2030. This ambitious restoration effort, among other things, will require the simultaneous use of diverse and vigorous tree species, as well as knowledge of the tree species' adaptability to site and climate change. Such high demands of the planned restoration work in Ethiopia is the reason behind Norway's support to the PATSPO Project.