The Embassy of Denmark opened the festival with a speech from the Ambassador and by screening a great short film "This place we call our home". The film was made by two young Danish directors and the screening was followed by a panel discussion on youth empowerment, potential and opportunities for youth in both African and Nordic countries. The Norwegian Embassy was represented in the panel along with AU Youth Volunteers, an Ethiopian artist and a young, female entrepreneur.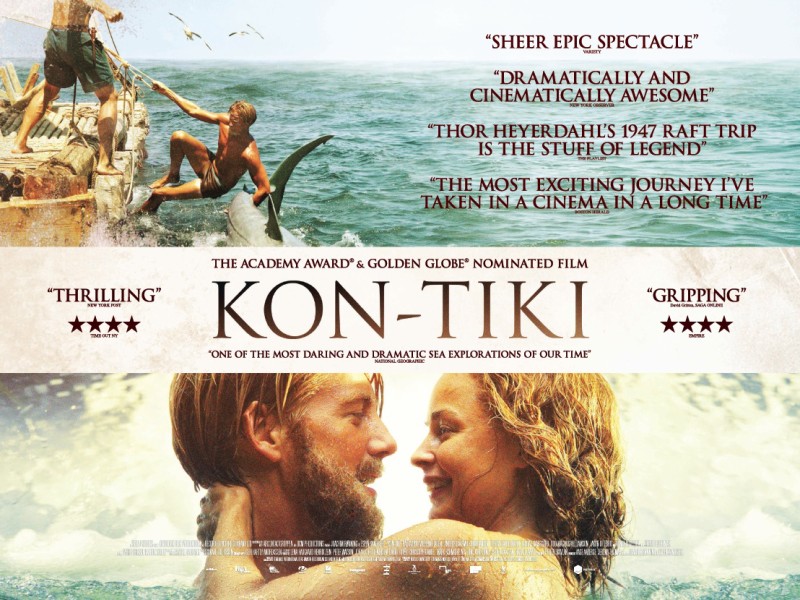 The Norwegian action-adventure Kon-Tiki screened on the second day of the festival to an audience of more than 80 people. The Kon-Tiki film (2012) depicts the story of when young Norwegian researcher Thor Heyerdahl went on a hazardous journey across the Pacific Ocean to prove a scientific theory no one else would believe. The film was nominated for an Oscar and was well received by the audience in Addis Ababa.
To find real, pioneering solutions to world problems we need more young people in academia and research. To start off our evening, we were therefore very glad to be joined by Natasja Rupesinghe, junior research fellow at the Norwegian Institute for International Affairs. Despite her young age, she has vast experience in academia from many corners of the world and a master's degree from London School of Economics. She is currently working here in Addis Ababa on peacebuilding in the Training for Peace program at the African Union and held a motivating speech on how she got to where she is today and why it is so important with youth perspectives in academia in African and Nordic countries.
The closing day featured the Finnish film, the Hobbyhorse Revolution, and the Swedish film about the two young Swedish/Ethiopian/Ugandan hip hop dancers Martha and Niki who were the first women ever to win the world championship in Hip Hop. The following day Niki held a dance workshop for youngsters in Addis and concluded what truly was a great film festival. The Norwegian Embassy would like to thank all fellow Nordic Embassies and engaged staff there as well as the participants and all who came to join our events. Look out for next year's Nordic Film Festival, we hope to see you there!