The meeting started with two welcoming speeches from Mr. Libagba Abitew, Save the Children Program Director for Nordic funds and Miss. Caroline Waruguru, NCA Somalia FGM Program Advisor.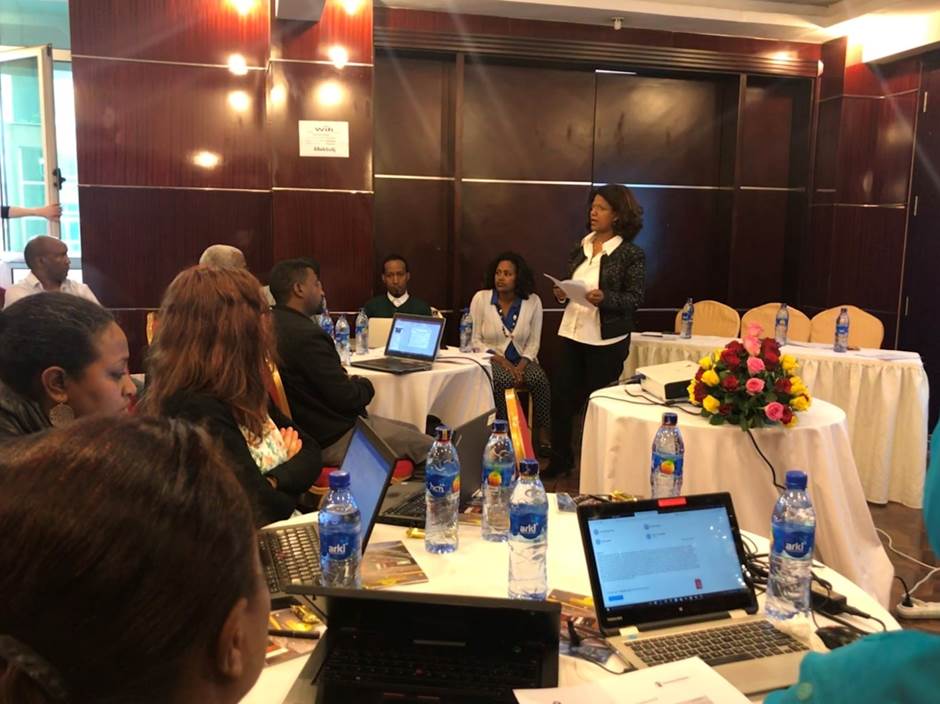 Mrs. Tsige Alemayehu, representative from the Royal Norwegian Embassy in Addis Ababa, delivered an opening remark. She emphasised that support to the fight against female genital mutilation (FGM) both in Norway (among the diaspora community) and abroad is high on the agenda of Norwegian political platform.
The Norwegian government has demonstrated its commitment to eliminate the practice by extending support to global efforts as well as national goals of countries where it is practiced. This commitment is clearly demonstrated on the 'Action Plan for Women's Rights and Gender Equality in Foreign and Development Policy 2016-2020' adopted by the Norwegian Ministry of Foreign Affairs.
Supporting efforts to eliminate violence and harmful practices, child and forced marriage and FGM targeting girls and women is one of the five areas prioritized by the action plan. Moreover, focusing on strengthening the monitoring and evaluation mechanisms is key in tracking progress towards achievement of the set goals and commitments at program, national and global levels.
Both Ethiopia and Somalia have been pilot countries for Norway in the support for combatting FGM. The NCA/SC Joint FGM Program 2016-2020 is funded under a Special Agreement from Norad.