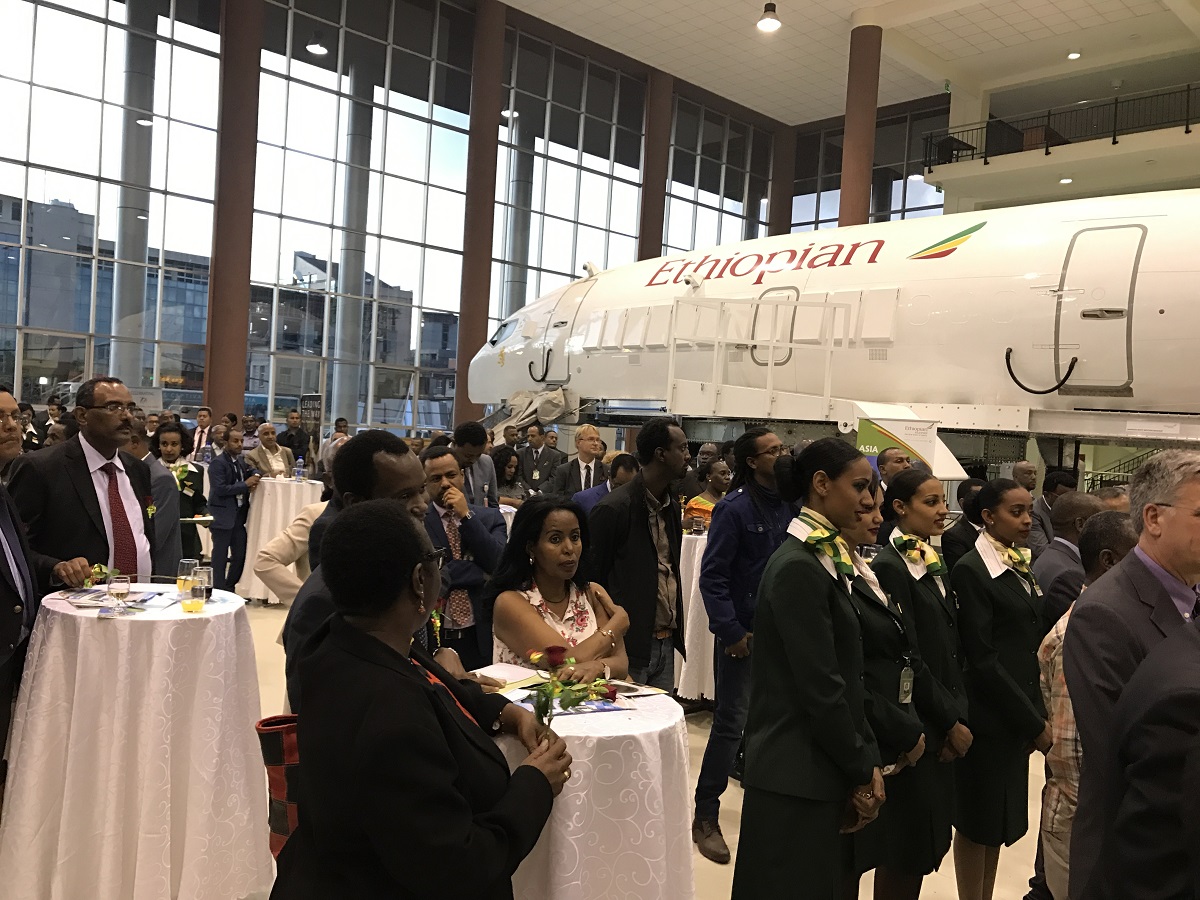 Ladies and gentlemen, It is a great pleasure for me to be here today and celebrate the opening of three new direct flights for Ethiopian Airlines – including to the capital of Norway, Oslo. The way I see it, this celebration is about more than an airline carrier landing on a strip of land in the very north of Europe. It is about new connections and new opportunities, enabling new experiences and new relationships.
This direct flight to Oslo is significant in the sense that it will be the first African airline ever to land in Norway. This is testament to our increasingly interconnected world. It is only natural that Ethiopian Airlines – the largest African airline there is - would be the first to make it all the way to one of the northernmost capitals of the world.
Addis Ababa is rapidly becoming one of Africa's larger hubs for air traffic – connecting Africa with Asia, Europe, North and South America. Albeit a little less centrally located on the world map, Oslo airport is rapidly increasing its number of passengers annually. In 2016, nearly 26 million passengers passed through Oslo airport, reaching 28 domestic and 115 international destinations, from Svalbard to Bangkok to New York – and soon, Addis Ababa, the capital of Africa.
As Norway's Ambassador to Ethiopia, I am equally excited about the significance of the direct link now being established between our two countries. Through connecting Ethiopia and Norway, the distance between our countries and – more importantly – our peoples, decreases.
In many ways, this new connection is timely, given the nature and strength of our bilateral relationship, growing stronger by the year, and continuously expanding into new areas of mutual interest. Since our late king Haakon the 7th met and befriended Emperor Haile Selassie during their common exile in London in the 1940s, our two countries have enjoyed a relationship based on mutual respect and interests. In 1958, the Emperor paid his first visit to Norway – certainly travelling via a more tiresome route than the one that's about to take off. Eight years later, the Norwegian king made his first visit to Ethiopia – the one independent country in Africa, where Norwegian missionaries had already set foot, building schools, hospitals and health clinics. Despite these long traditions, it was not until 1995 that Ethiopia and Norway signed an agreement for bilateral cooperation, and the first Norwegian Ambassador to Ethiopia was assigned.
Today, the Norwegian Embassy in Ethiopia is Norway's largest diplomatic mission on the continent. Norway's engagement in Ethiopia is comprised of multiple issues of mutual interest, ranging from peace and security, climate change and migration management, to sustainable development, gender equality, education and, increasingly, private sector promotion and development. My hope and conviction is that this new connection between our two countries will further spur the interaction between our two countries, be it though trade, tourism or other forms of exchange.
With these words, let me congratulate Ethiopian Airlines on yet another impressive addition to their wide global network. I hope that all of you will seize the opportunity to visit Norway in the months and years to come – I can guarantee beautiful nature, friendly people, unpredictable weather and as much salmon as you can eat. And as many a traveler have taught us: "cover the earth before the earth covers you". Thank you!