The Nordic Solutions to Global Challenges initiative was launched in 2017 by the five Nordic Prime Ministers, with the aim of driving progress toward the UN Sustainable Development Goals 2030 Agenda. The plan is to present Nordic knowledge of green transition, gender equality at work and sustainable food production, and welfare solutions. This three days seminar focused on bringing the energy component of the initiative.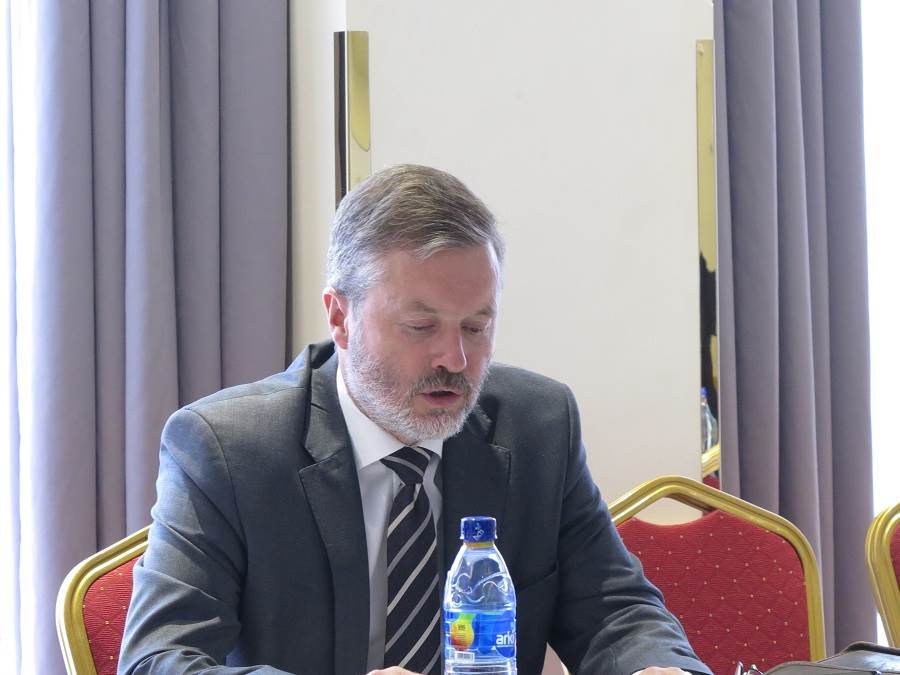 The Norwegian Ambassador to Ethiopia Andreas Gaarder gave the opening remark on behalf of the Nordic Embassies in Ethiopia and acknowledged the efforts made by all of the Nordic Embassies in giving the Nordic countries a common profile in certain areas where they have common backgrounds and interests in the country. He also stated that, Nordic countries have been Ethiopia's partners in the energy sector by supporting several bilateral and global programmes that fund various energy projects.
The Swedish Embassy representative, Annika Jayawardena, also presented that renewable energy is a priority in their new strategy for Ethiopia from 2016-2020. She mentioned the Renewable Energy and Adaptation to Climate Change (REACT) that will start supporting the private sector work on solar energy in Ethiopia and their new collaboration with Addis Ababa Institute of Technology to support the research environment around generation, transmission and distribution. She also referred to several of the regional support to energy related activities.
The Danish representative Nikolaj Svensson presented the wind project that Denmark is supporting in Ethiopia, which has just developed the first wind IPP roadmap. He also stated that the experiences of Nord Pool and the consultant that are hosting this seminar will be a great asset for the country as they bring in the experiences of one of the most efficient power markets in the world. He also emphasized the relevance of donor coordination when discussing the broader context of energy development in Ethiopia to ensure that everything that is done is demand driven.
Participants were from Ministry of Water Irrigation and Electricity (MoWIE), Ethiopian Electric Power (EEP) from market and strategy, engineering, Low Dispatch Center (LDC), and from Ethiopian Energy Authority (EEA).
Carole Rosenlund from ICH introduced the organization and stated that Ethiopia has been very interesting and very important focus for them. And therefore, they have been running at least a yearly programme since 2012 with collaborating partners both in Ethiopia, from the continent and from Norway. They will also host another training in Ethiopia this year looking at the dam structure and how to avoid disasters.
ICH is a non-for profit organization facilitating skills development and capacity building in hydropower sector. They are funded primarily by Norad and are running regional activities in Africa, Latin America and Asia. They also have four programmes that run in Norway which are more generic. The programmes that they do in the region are more tailor made to feed the regional needs and support development and increase the skills in these areas.
Svend Søyland from NER stated that the SDG goal that they are trying to address via this seminar is energy for all particularly focusing on increasing renewable energy, facilitating international collaboration, and promoting investment. He also added that Nordic countries have about 100 years of cross-border energy cooperation, mixed portfolio of renewable energy companies and technologies, robust regulatory frameworks, transparent energy markets, and strong development and consultancy teams available that prioritized countries such as Ethiopia can benefit from.
The Nordic Energy Research has the mandate to oversee the energy component of the Nordic Prime Ministers' initiative. In phase one of the programme, they planned to identify needs and priorities in the countries where they operate, host workshops to discuss energy systems, and enhance Nordic cooperation. Søyland stated that the Danish wind project is a great departure for Nordic collaboration and can be supplemented by Norway's hydropower and Iceland's geothermal expertise.
Nord Pool also presented their experiences from operating the Nordic power market for the past 25 years. Nord Pool has been Europe's leading power market offering trading, clearing, settlement and associated service across nine European countries. They also shared their experiences from the work they have done on the South Africa Power Pool (SAPP) since they started supporting them in 2004.