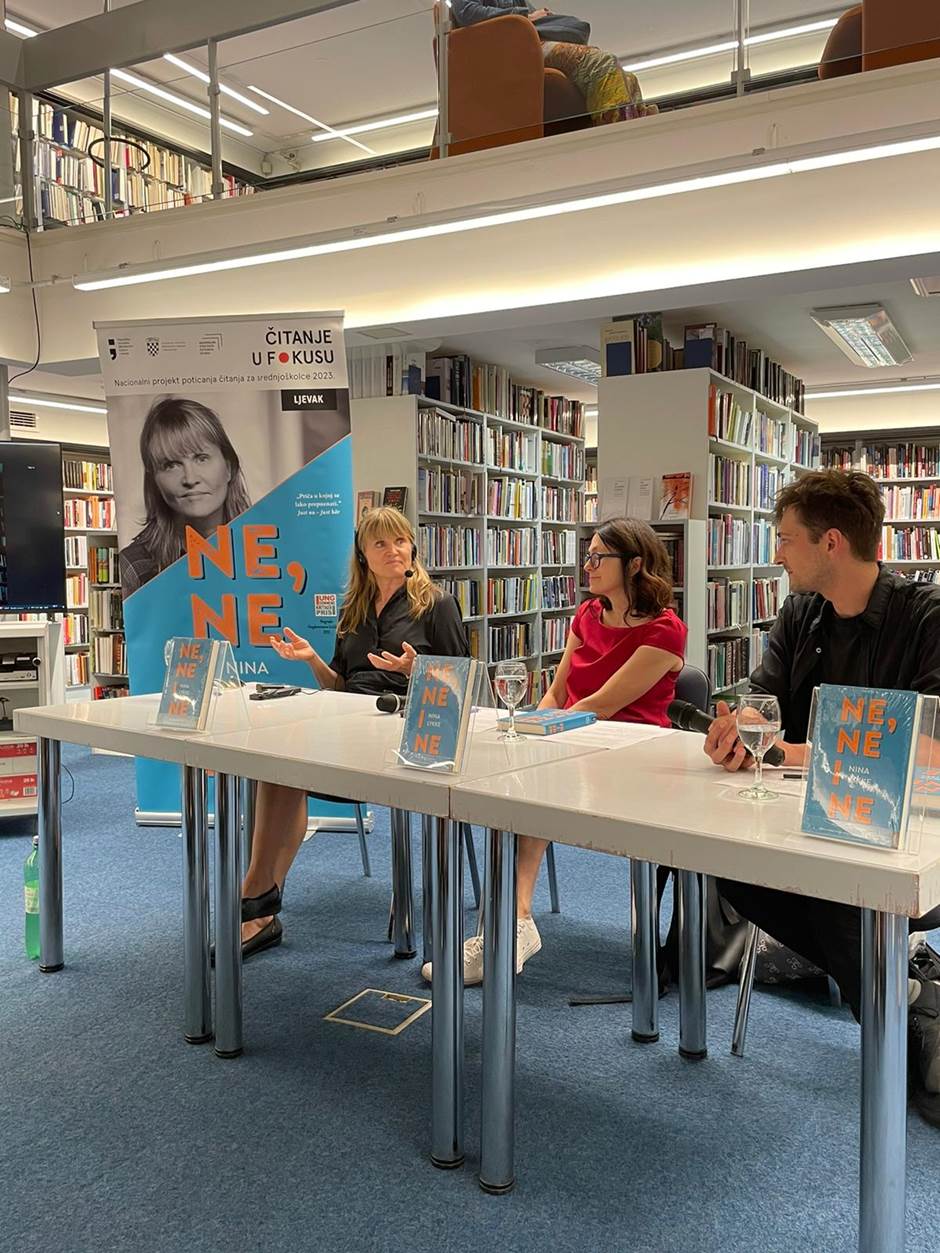 The atmosphere was excellent during the two quite different, yet also comparable conversations held at the library and during the literature festival. Lykke, known for her clever satire was accompanied by journalist and moderator Karmela Devčić, literary critic Patrik Gregurec, and translator Željka Černok, while introducing her literary breakthrough in Norway No, and a Hundred Times No at the library in the city center. Her humor and interesting observations regarding the Norwegian society, family and the feeling of dissatisfaction was highly inspiring and thought provoking.
Harstad on the other hand promoted Max, Mischa and the Tet Offensive in dialogue with literary critique and journalist Ena Katarina Haller at the Festival of World's Literature at the Zagreb Youth Theatre. Similar to Lykke, he managed to intrigue the audience with his experiences, especially his perception of the Vietnam war and the conflicts in former Yugoslavia.
Lykke's novel is a humoristic misanthropic family drama where the reader is introduced to Ingrid, Jan and their two sons, who do not seem to want to grow up. While Ingrid loses her illusions about her job and family life, Jan receives a promotion as well as falls in love with Hanne. The nuclear family is falling apart.
Max, Mischa and the Tet Offensive follows the faith of two different souls: the Norwegian theatre director Max Hansen who migrated to the US when he was just a child, and his uncle, the failed jazz musician who served in the Vietnam war. It is a novel about creating a home, art and homesickness, but also about those who went to Vietnam to fight and those who demonstrated against it.
Thank you for taking part in these conversations and keep on reading the books by Norwegian authors!