A message from Consul General Kristin Iglum:

As I am soon returning to Norway to start a new position in the Ministry of Foreign Affairs in Oslo, I would like to take this opportunity to thank everyone for great cooperation and experiences over the past three years. We share many memories from a variety of events and activities and it has been wonderful to get to know so many of you during my time here.

Until the new Consul General arrives, Deputy Consul General Hedda Himle Skandsen will be acting Consul General. On my part, I will continue to follow closely (and sometimes with great envy!) the activities happening in Shanghai, through the Consulate Newsletter that we now start up again after a break due to the pandemic.

Although 2020 has been a very different year, the Consulate has been able to have some interesting digital activities, and we have linked them below if you are interested in watching. Norwegian-Chinese poetry sharing, a talk between Snøhetta and Chinese architects about architecture, Oslo Jazz Festival, or sustainable ocean industries are some of the activities we were able to organize despite travel restrictions and the like.

I wish you a great fall and thank you again.

Kind regards
Kristin Iglum
4th of September: Friday beer
Klubb Norge invites to the monthly Friday beer at Cottons, 132 Anting Road at 19:00.

19th of September: Late Summer Party (Sensommerfest)
Klubb Norge invites you and your family to a "Late Summer Party" (Sensommerfest). This is a great way to meet old friends and get back in touch with the local Norwegian community here in Shanghai. This year, the barbecue has been replaced with shrimps from Norway (and pizza as an alternative to shrimps). Please find the time, venue and prices below: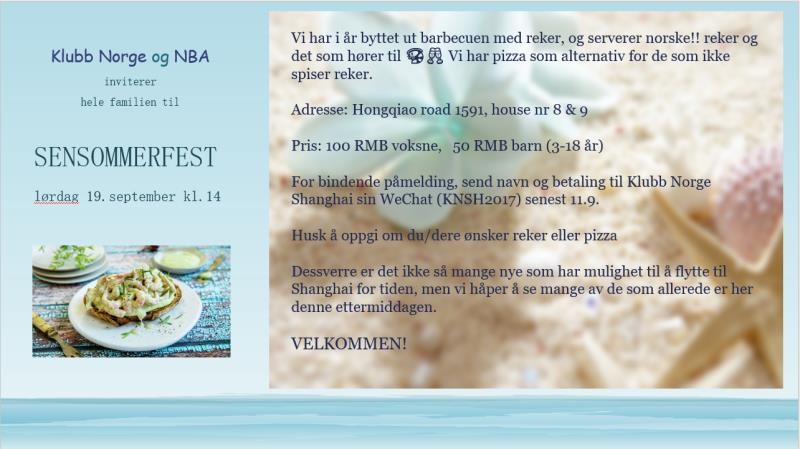 Nordic sustainable food workshop in Shanghai
The four Nordic Consulates General in Shanghai (Denmark, Sweden, Finland and Norway) common Nordic project of the year will be a Nordic food traceability and sustainability event. INordic ?? and Chinese professionals in the field of food industry are invited to share insights and experiences on food traceability from various perspectives. Norwegian Seafood Council and the Norwegian catering company Norway In a Box will join the panel discussions. The event will also include a workshop for food companies and individual consumers to learn more about the various Nordic food traceability systems. The event is on 26 September in central Shanghai. For enquiries, please contact Fei (Lingfei.fei.ge@mfa.no) at the Consulate.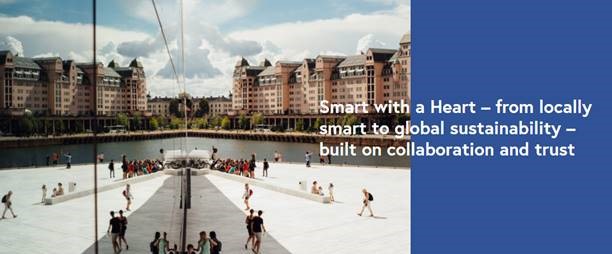 Nordic Edge Expo 2020
Crown Prince Haakon will open this year's Nordic Edge Expo on 23 September in Stavanger, which will be broadcasted live from seven places. Innovation Norway and the Consulate General in Shanghai are planning the Green Smart City Forum in China on 24 September. By bringing together the best thinkers and the best doers from both public and private sectors, the forum will be an arena for inspiration, insights and idea exchange, and revolve around the theme of how to build smart and sustainable cities. Details will be published on https://nordicedge.org/.


Information and links to previous digital events: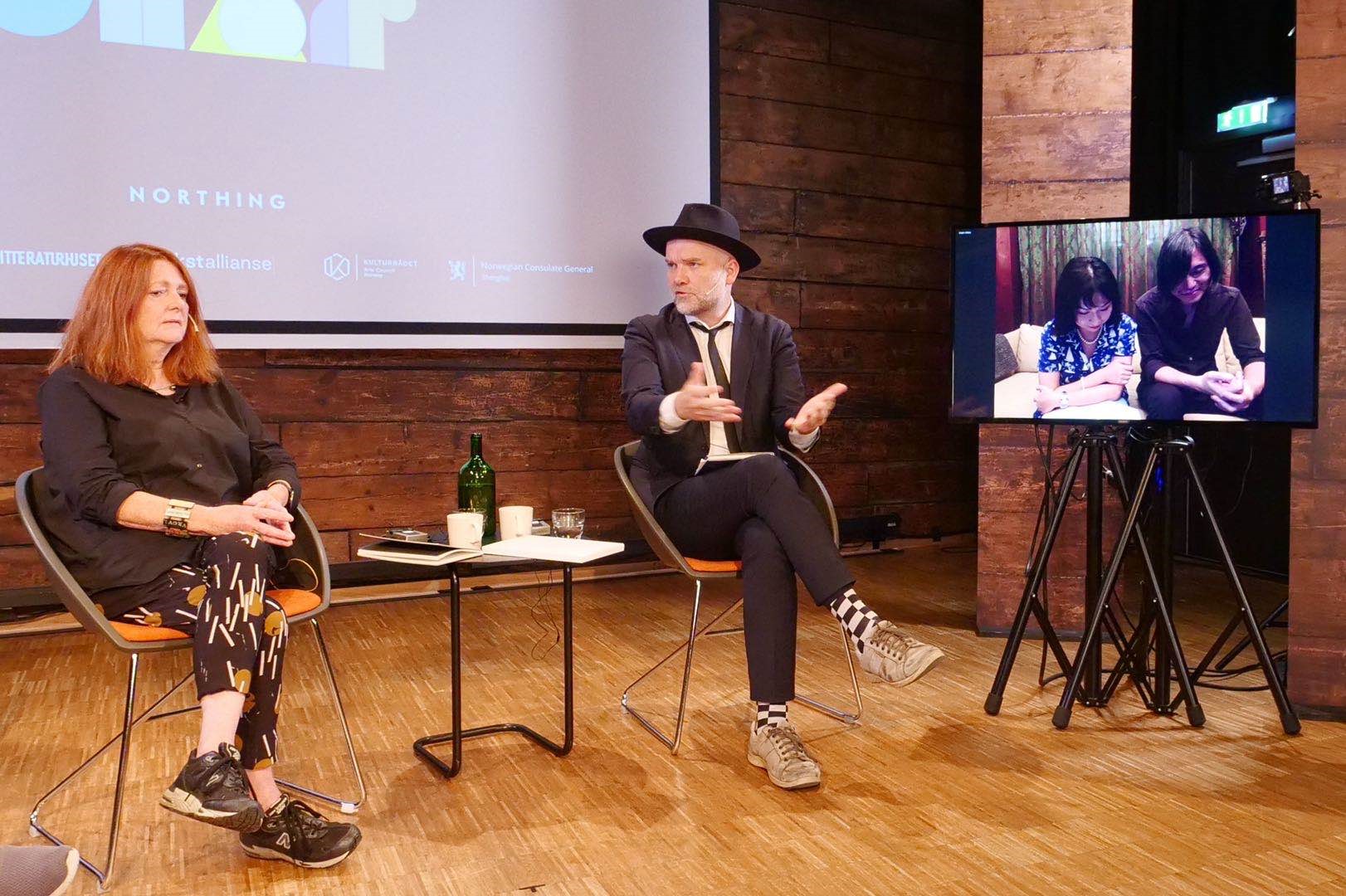 Mountain Sea Poetry – poems from Bergen and Shanghai
A new poetry book, consisting of seven poets from Bergen and seven poets from Shanghai, was recently published by the Bergen-based art institution Northing Space. The poets from Bergen were Tomas Espedal, Cecilie Løveid, Kristian Hæggernes, Henning H. Bergsvåg, Tora Sanden Døskeland, Katrine Heiberg, Fredrik Hagen. Due to the pandemic, the planned offline book launch was replaced with an online poetry sharing and reading event, supported by the Consulate in Shanghai and Bergen Literature Festival. The participants shared topics on the language cultures of the two countries, literature tradition and education, poets' inspiration and creation, as well as a live poetry reading to the audience in the end. The book is designed by Pan Yanrong (Chinese), the winner of the Most Beautiful Books (Schonste Bucher aus aller Welt) in 2020.

The online event video link on Youtube: https://www.youtube.com/watch?v=XZW7AhMOpUo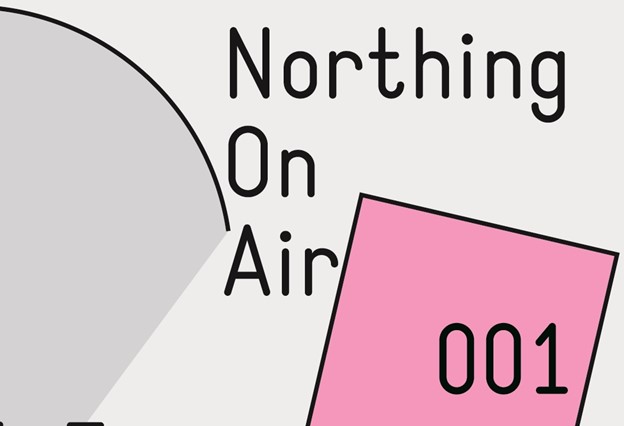 Northing On Air episode 1 – art books/visual art
The episode invited the biggest art book fairs in Shanghai and Bergen, namely Bananafish (organizer of UNFOLD Shanghai Art Book Fair) and Pamflett (organizer of Bergen Art Book Fair), Norwegian illustration artists Fredrik Rysjedal, Åge Peterson, and Chinese artists Wang Shuo and Woshibai to have a live conversation about their work during the pandemic. Fredrik and Wang Shuo collaborated in 2019 to co-produce the first Norwegian and Chinese illustration book <Elsewhere>. UNFOLD Shanghai Art Book Fair 2020 showed the video at their opening ceremony to introduce the Norwegian art book scene and their connections with international illustrators.
Video link on Youtube:
part 1: https://www.youtube.com/watch?v=nEs82PaIpk8
part 2: https://www.youtube.com/watch?v=xCxNU_fjROk
part 3: https://www.youtube.com/watch?v=x5YLV9VNZWk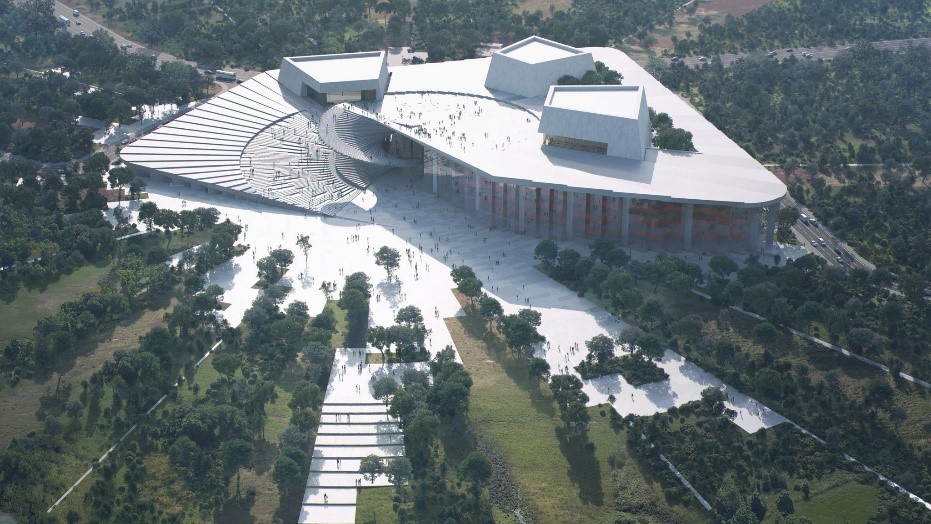 DoGA and Snøhetta architecture online talk:
Kjetil Thorsen, founder of Snøhetta, and Tor Inge Hjemdal, CEO of Architecture Norway (DoGA), were invited by the Consulate to have an online talk with a Chinese architecture experts to talk about the Norwegian architecture industry and how the architects work during the global pandemic. Snøhetta also introduced its Shanghai Grand Opera House project in Shanghai and future plans in China.
https://v.qq.com/x/page/e31063116zs.html

Digital transformation and countermeasures of art organizations – Nor-Chi art museum directors online talk
Stein Olav Henrichsen (Director of Munch Museum), Philipp Tinari (Director of UCCA in Beijing), and Zhang Dequn (Special Assistant to Director of Power Station of Arts in Shanghai) were invited to join an online talk on the topic of Digital Transformation and Countermeasure of Art organizations. Mr. Shi Hantao, art critic and curator in Shanghai, moderated the talk.
Video link: https://v.qq.com/x/page/c3111dqjzxr.html (in Chinese, subtitled for the English speakers)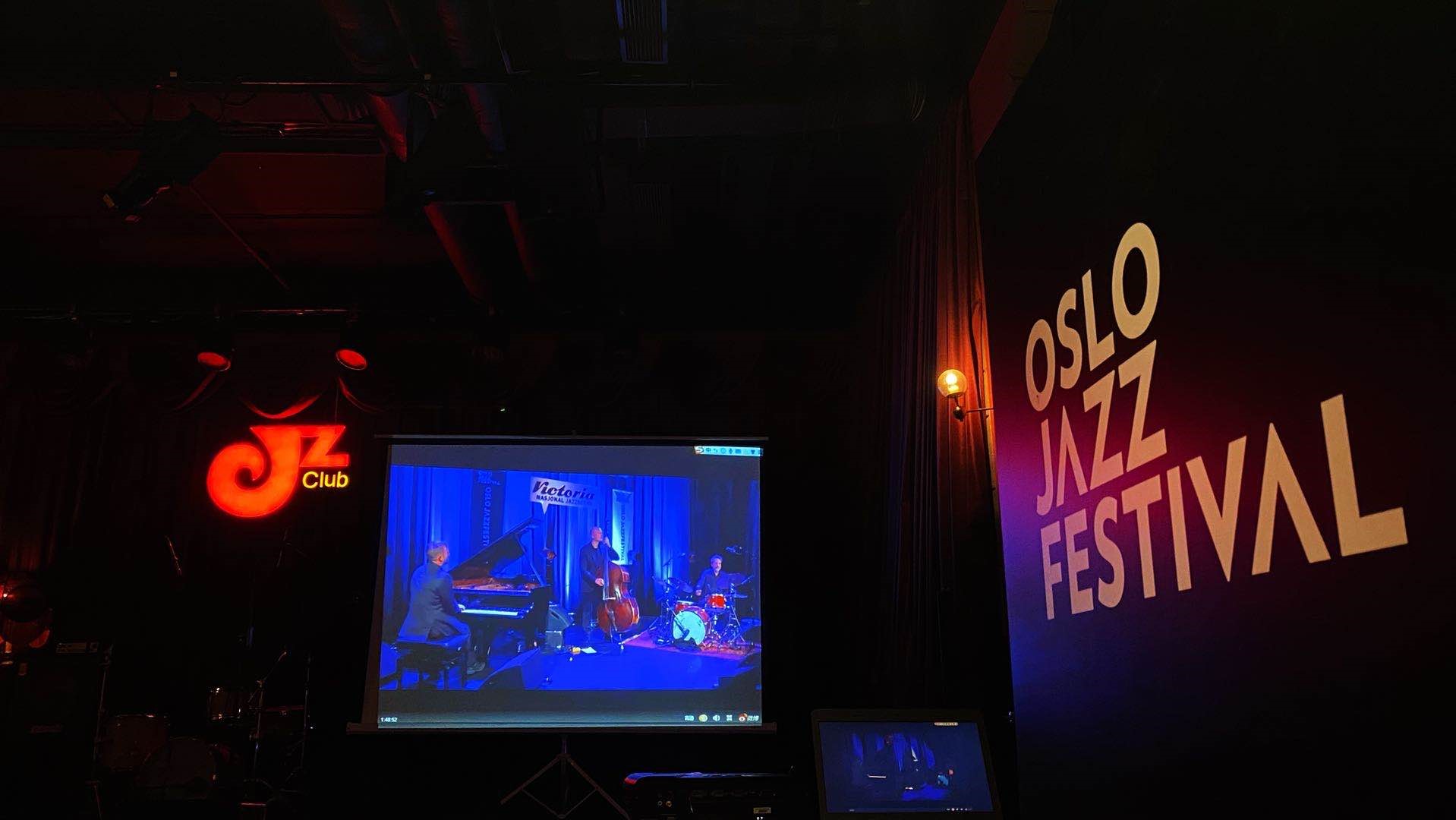 Oslo Jazz Festival online talk and concert
On 15 August, the Oslo Jazz Festival had an online sharing with Beijing, Shanghai, Shenzhen, and Xiamen, connecting Norwegian and Chinese jazz musicians, talking about the music situation in both countries and their collaborative projects during the pandemic. The talk was followed with one hour live performance from Oslo Jazz Festival. In Shanghai, there was a small gathering at JZ Club for Chinese and international music professionals, hosted by the Consulate.
Part 1 - talk: https://www.bilibili.com/video/BV1164y1c7uh?from=search&seid=9461460563987644170
Part 2 - live performance: https://www.bilibili.com/video/BV1164y1c7uh?from=search&seid=9461460563987644170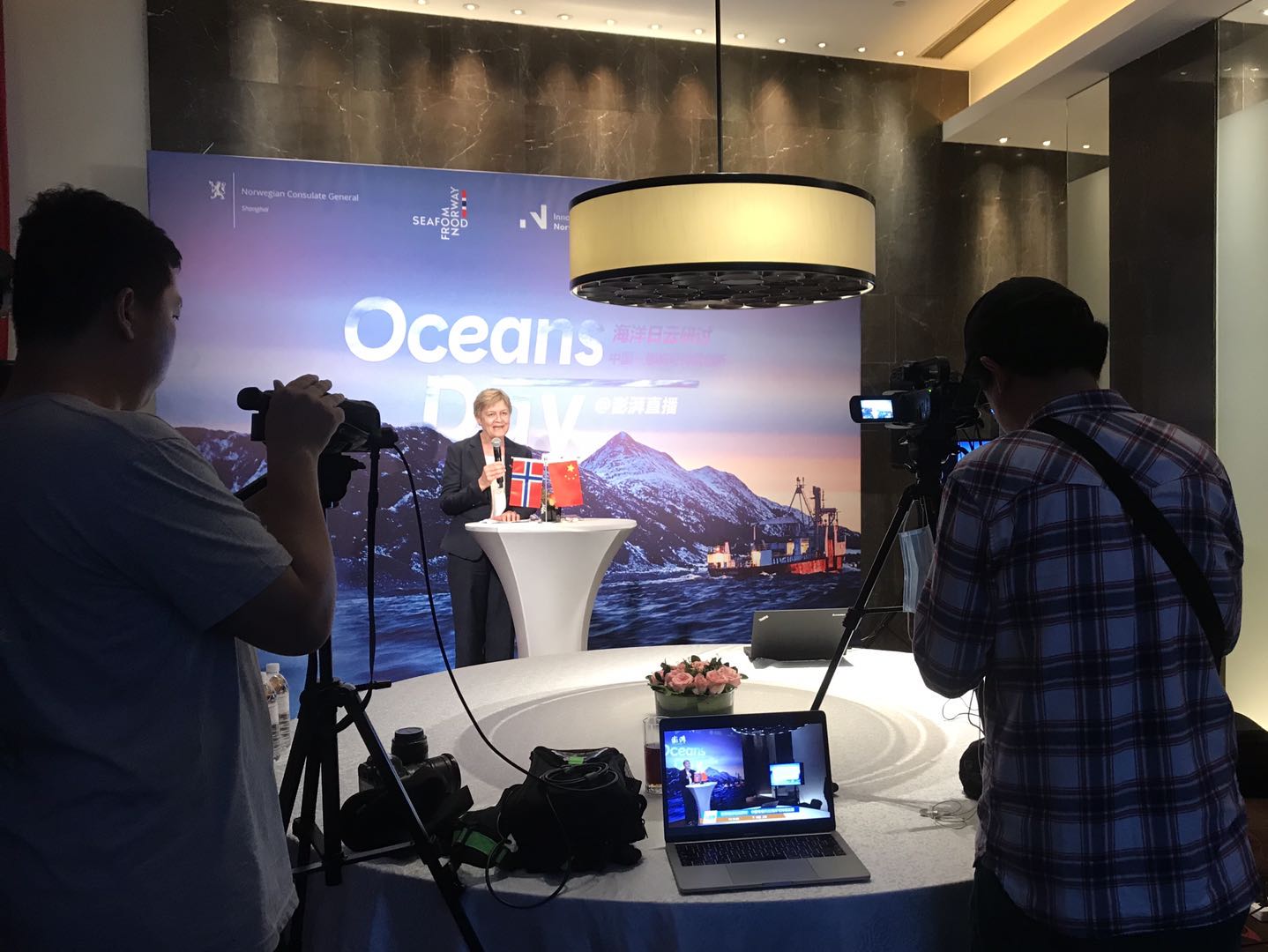 Ocean Webinar on World Ocean Day 8 June
Webinar to promote innovative solutions for sustainable oceans. Organized by the Consulate together with Innovation Norway, Norwegian Seafood Council and various Chinese partners and supporters. Around half a million views on the platforms of our media partners so far.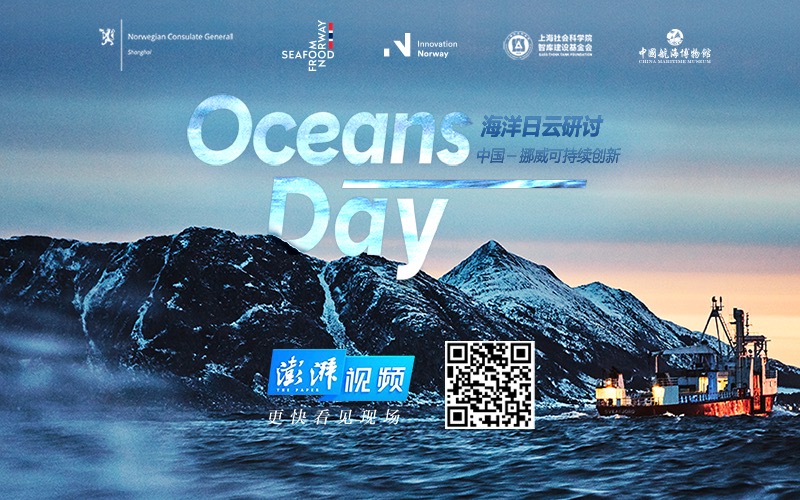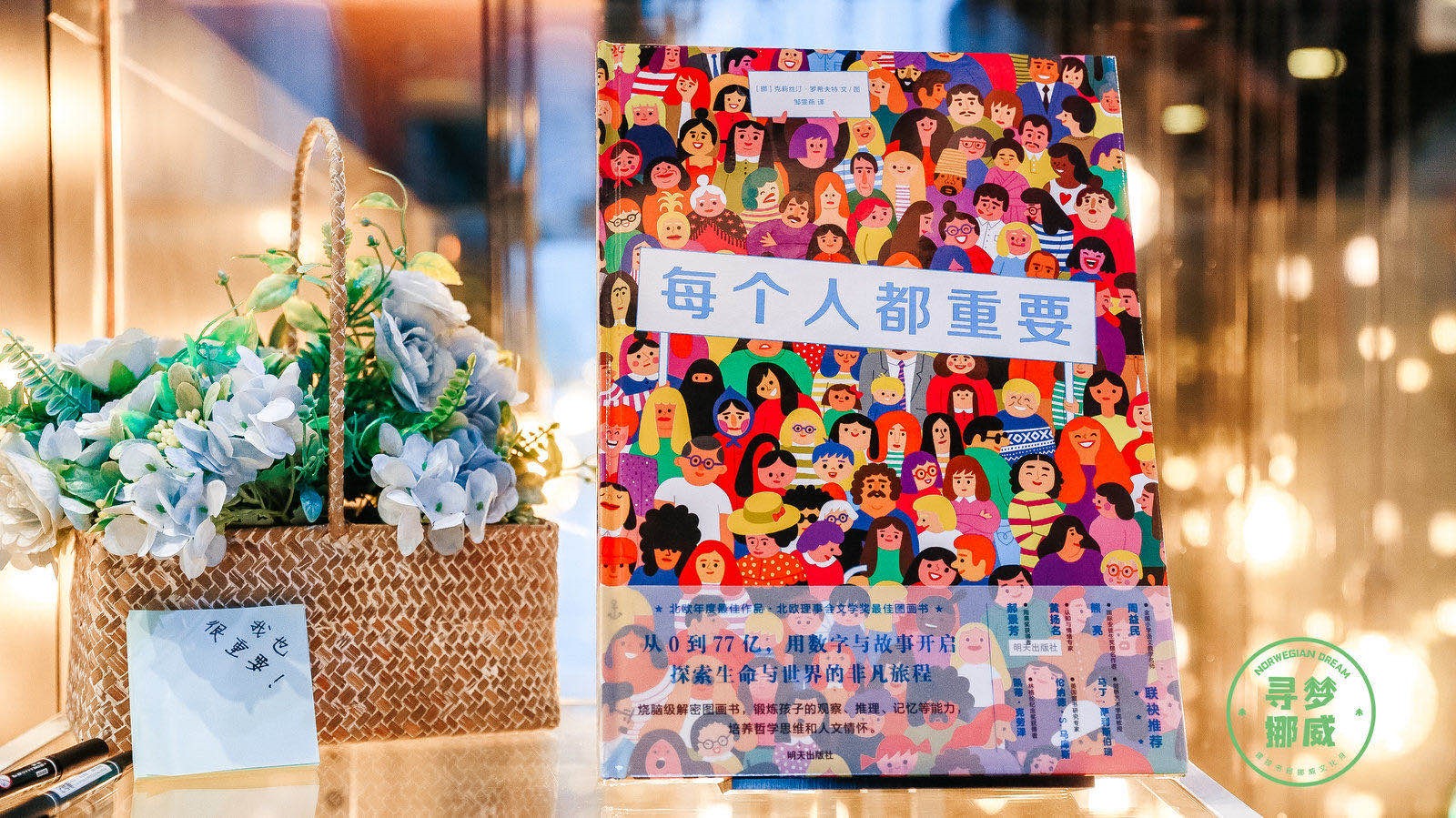 Norwegian children book <Alle Sammen Teller> published in China
The Norwegian illustration book <Alle Sammen Teller> written and illustrated by Norwegian illustrator Kristin Roskifte, was published in China this summer. The book tells a story about a boy and his family, and counting is also a big part of the book. The book was nominated by Nordic Council of Ministers the best book for children in 2019, and has been published in over 30 countries. The book was launched at the opening of JIC Norway cultural month this June in Shanghai, and was joined by the Norwegian illustrator, the Chinese publisher, and the Chinese translator. The book is now available for purchase online.


Follow us on social media!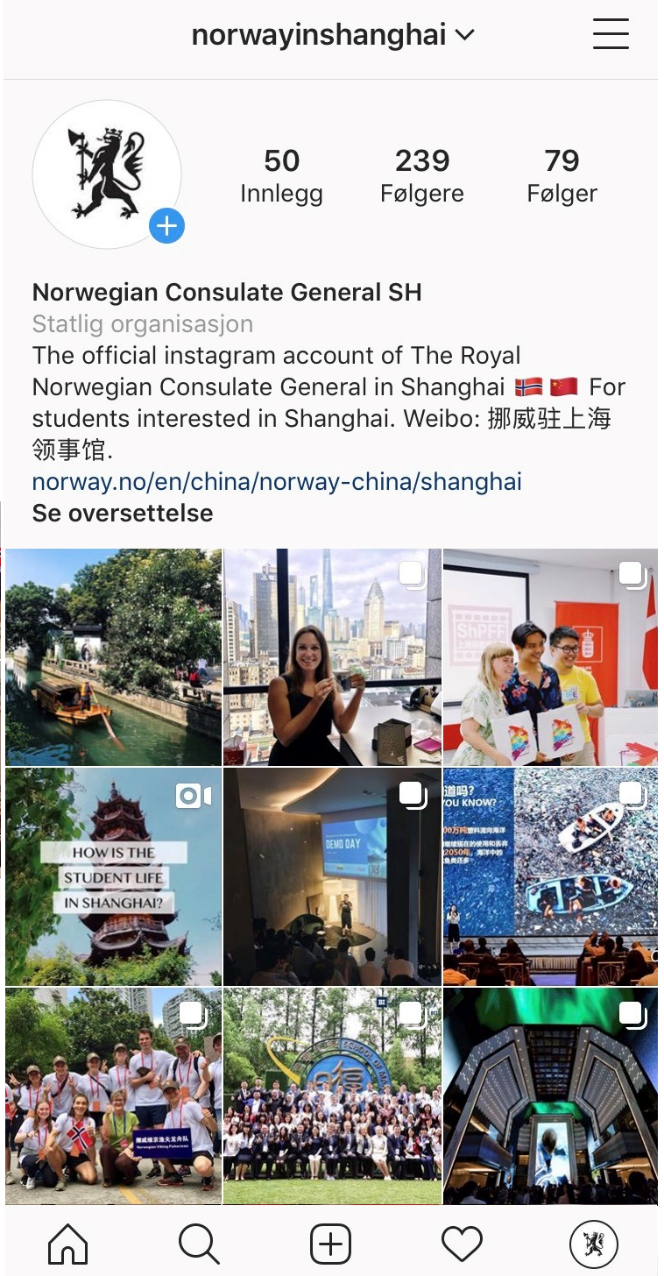 Weibo QR code: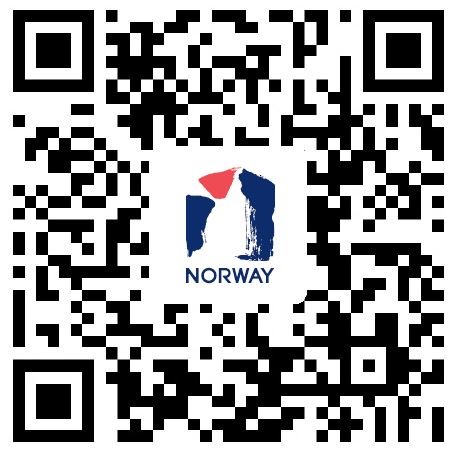 Keep updated on what we do at the Consulate General by following our social media accounts:

Instagram: norwayinshanghai (English)
Weibo: 挪威驻上海总领事馆 (Chinese)
LinkedIn: Kristin Iglum (Profile of the Norwegian Consul General in Shanghai)