Norway Healthcare Day at CMEF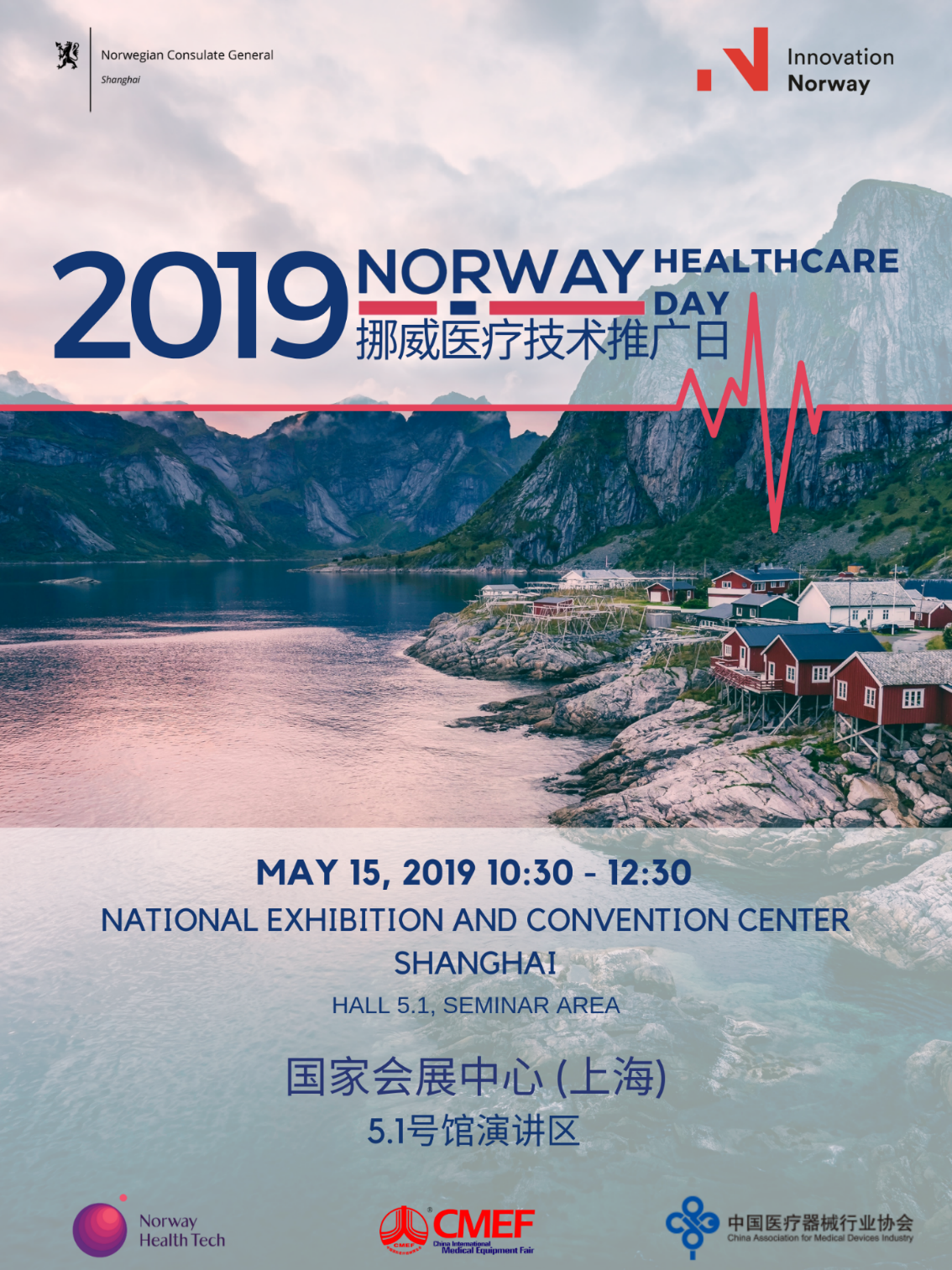 The Consulate General and Innovation Norway are organizing a Norway Healthcare Day at this year's China Medical Equipment Fair. The event will take place May 15 at the National Exhibition and Convention Center in Shanghai. Norway Health Tech, DNV GL, Laerdal, Dignio and Sero will show you their innovative medical products and solutions.

To learn more about the event, agenda and companies click here or scan this QR code by using Wechat: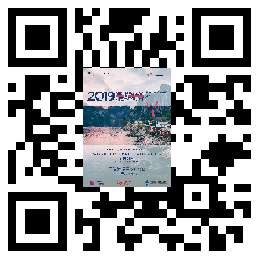 China Meets Norway in a Bookshelf – 3rd Edition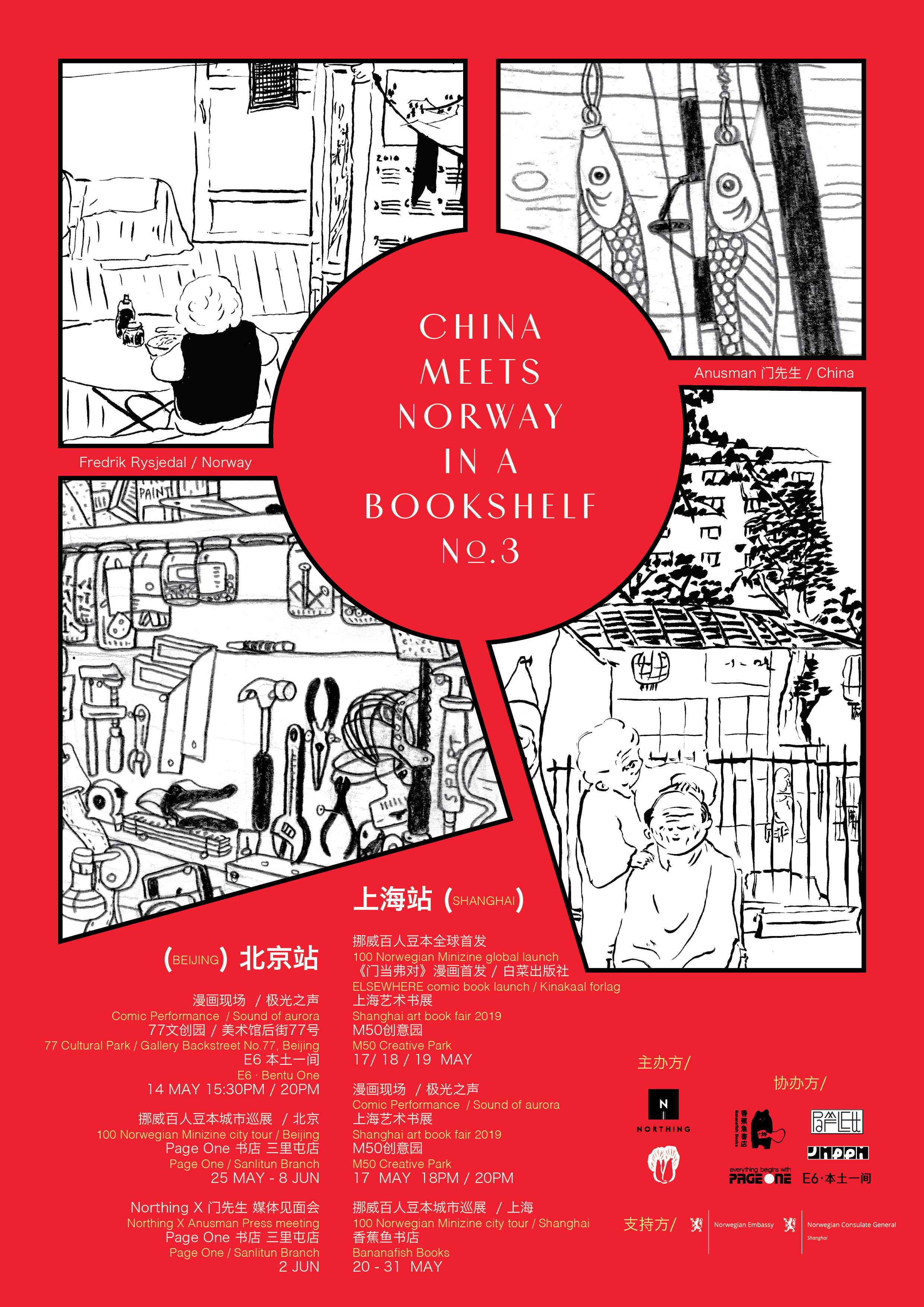 The 3rd edition of China Meets Norway in a Bookshelf will join the UNFOLD2019 - Shanghai Art Book Fair in 17-19 May. This time the project will focus on comic books illustrating the differences between Norwegian and Chinese culture. The book fair will pay a special tribute to Norway on May 17, by launching the 100 Norwegian Minizine and Sound of Aurora comic live performance by Norwegian artist Fredrik Rysjedal.
Norwegian Jo Strømgren Presents: «Coco Chanel»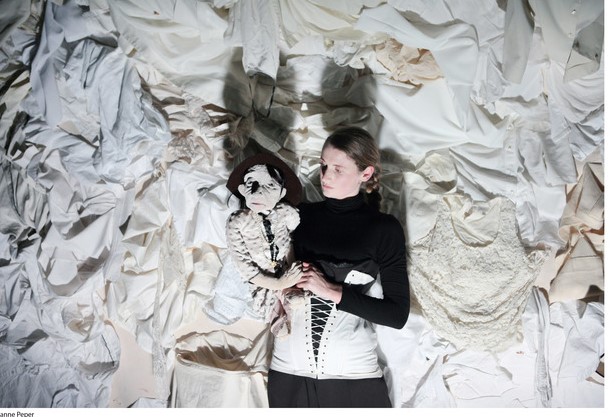 Coco Chanel, a coproduction of Norwegian Jo Strømgren and Dutch Ulrike Quade, will show at the Shanghai Modern Drama Valley festival on 7-8 May 2019. The play features hyper-realistic puppets, portrayal of historical people, intriguing walks between documentary facts and provocative insinuations, and a great dash of wild imaginative theatre. Jo Strømgren is one of the most successful independent groups in Scandinavia, characterized by a peculiar mix of dance and theatre, physical humor combined with political undertones. The production will move to Hangzhou the following weekend.
For more information and tickets, click here.
About Jo Strømgren: www.jskompani.no/
Petter's Experimental Wooden Structure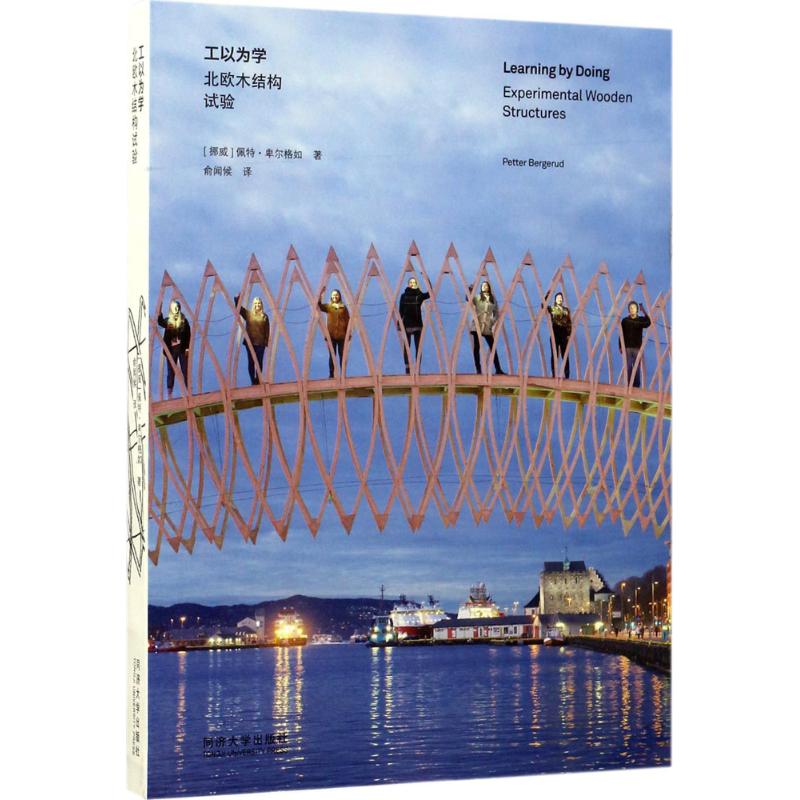 Petter Bergerud, a professor from the Art, Music, and Design department at the University of Bergen, will give a two-week experimental wooden structure workshop at Shanghai Tongji University College of Design and Innovation between 6 – 19 May 2019. During his stay in Shanghai, Petter will also have lectures. Tongji University Press published a book about Petter's wooden structure in 2017.
Urban Future and Green Shipping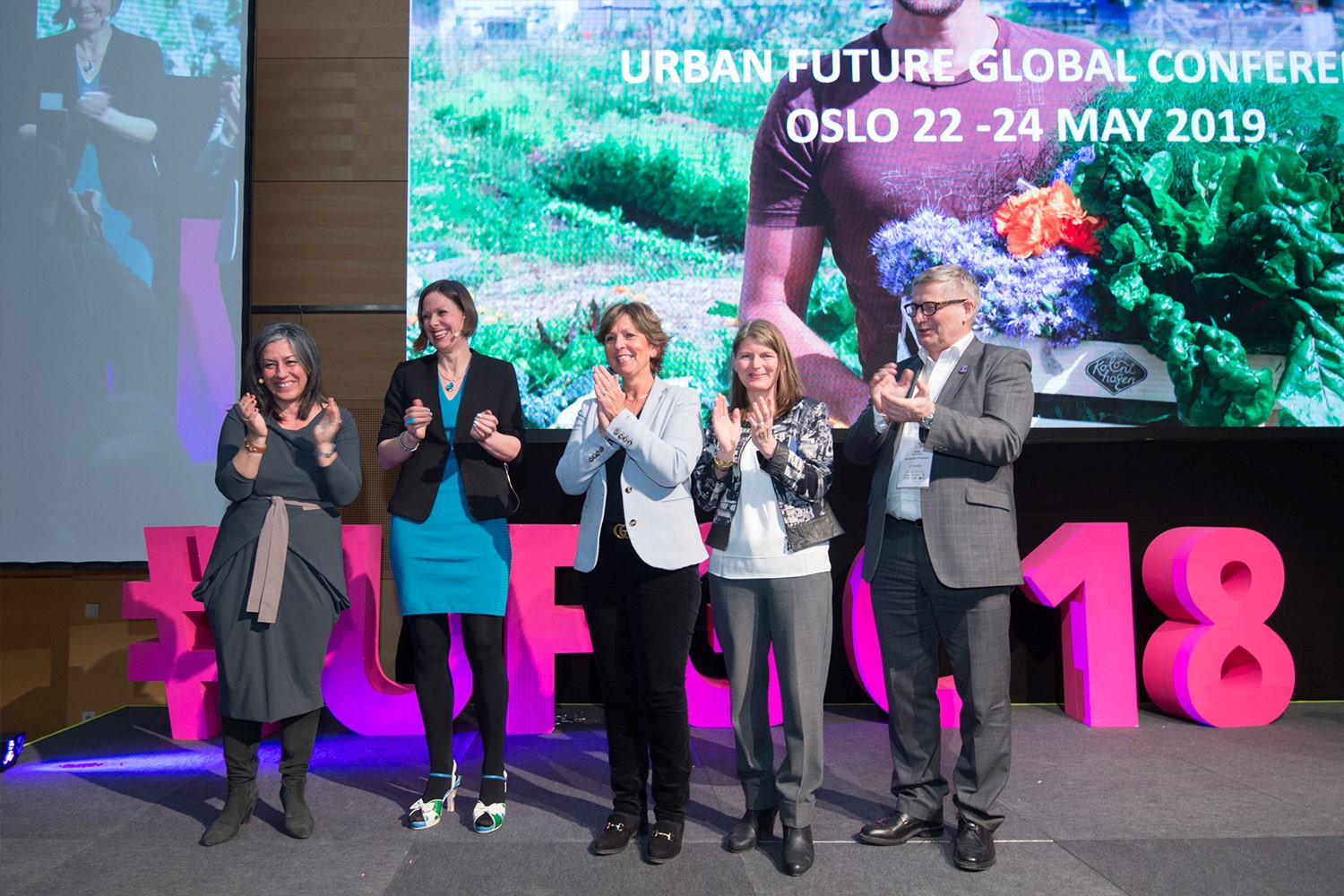 May 19-21, a joint media delegation from China will visit Bergen for a study trip on green shipping development. May 22-24, they will attend the Urban Future global conference in Oslo, together with some officials and experts from Shanghai.
Oslo has won the title of the European Green Capital of 2019 due to its many sustainable efforts. This is why Oslo municipality has decided to host the Urban Future global conference. The conference gathers people from all over the world to come and discuss how to make cities more sustainable. Learn more about the conference here.
Bergen International Festival

As one of the biggest arts festival in the Nordic countries, Festspillene i Bergen will take place on May 22– June 5 in Bergen. A Chinese group of seven professionals in the music and performing arts industries from Beijing and Shanghai will join the festival's international delegate program this year. For more info click here.
Norwegian Seafood Pavilion at SIAL China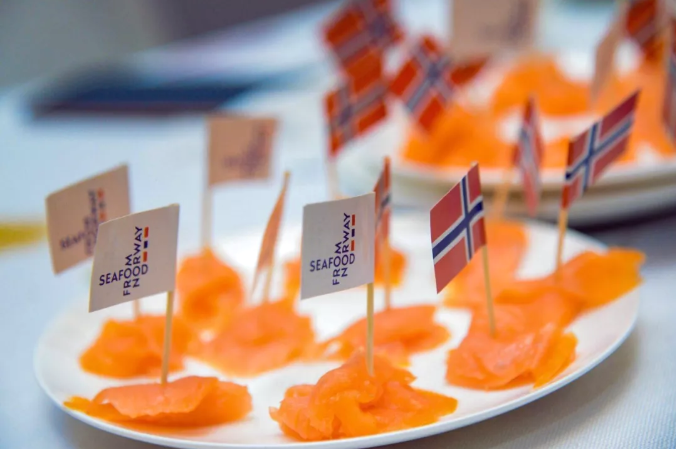 SIAL China is one of the biggest annual events for China's F&B industry, providing a valuable business platform for Chinese and global industry insiders. The highly anticipated SIAL China 2019 will kick off on May 14, with a three-day event that is expected to attract more than 110,000 professional visitors. The Norwegian Seafood Council (NSC) will join the event together with leading Norwegian seafood exporters to exhibit at the Norwegian Seafood Pavilion.
Click here for more information.
ANSA Shanghai Fagkveld - Vår 2019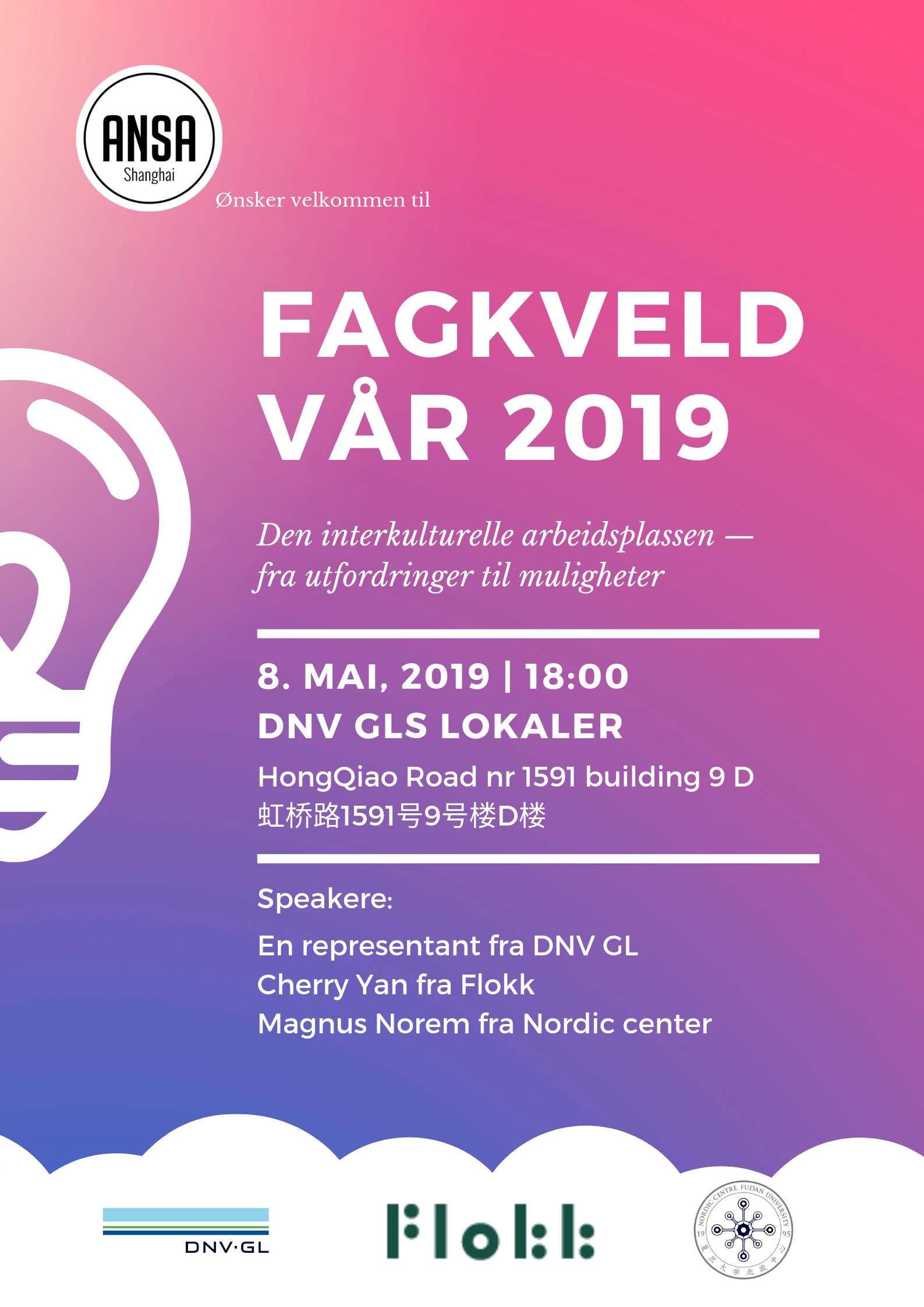 ANSA Shanghai arrangerer fagkveld! Temaet for dette semesteret er «Den interkulturelle arbeidsplassen – fra utfordringer til muligheter». Arrangementet er åpent for alle studenter i Shanghai-området. Det vil bli tid til mingling, og spørsmål til foredragsholderne. Det vil også bli servert mat og drikke.
Arrangementet er gratis for alle ANSA medlemmer og koster 50 RMB for ikke-medlemmer. Påmeldingsfristen er søndag 5. mai. For påmelding klikk her.
Klubb Norges Nasjonaldagsfeiring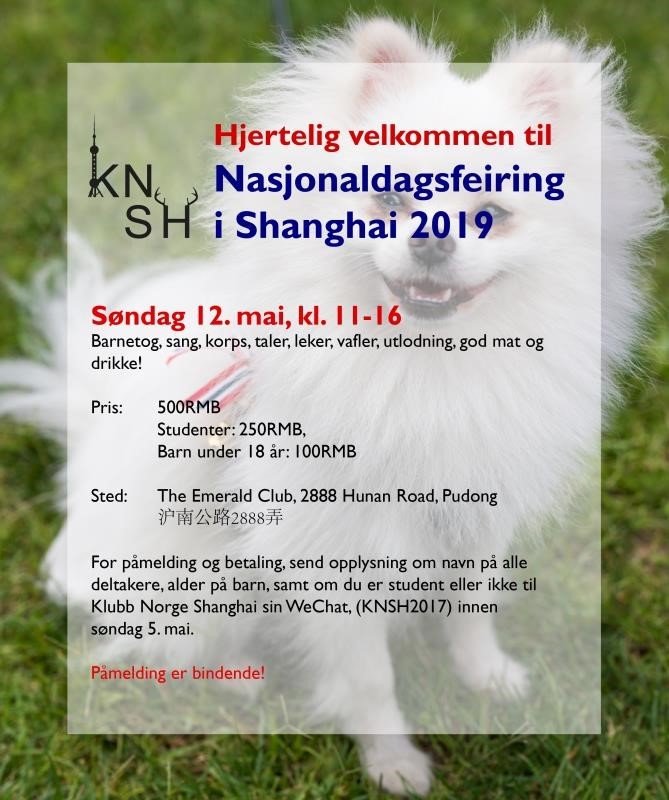 Siste frist for å melde seg på årets Nasjonaldagsfeiring i Shanghai er søndag 5. mai! Det vil bli masse god mat med 17.mai-buffet, vafler, is, brus, kaffe og kaker. Det blir også barnetog, underholdning og leker for store og små!
NBA Event May 7 – AI and Autonomy