More than 50 000 participants and 10 000 vehicles are coming to Norway this month for NATO's largest military exercise since 2002. Although the field exercise does not begin until 25 October, military materiel and vehicles have already arrived in Norway, including Canadian personnel and equipment.
Welcoming Canadian troops
On the last Sunday of September, the ship Maestro Universe docked in Orkanger harbour. It was carrying 170 vehicles and 150 containers of equipment for the 2000 or so Canadian troops participating in the exercise. It was the first of many such vessels, carrying equipment and personnel from NATO countries, to arrive in the small town of Orkanger in the county of Trøndelag in central Norway. The Canadians, along with another 13 500 soldiers from allied and partner countries, are to be stationed in Trøndelag prior to and during the exercise.
At a recent information meeting about the exercise at the village of Gåsvakken locals turned out almost to a man to learn that, for most of October, 500 Canadian soldiers would be living amongst them. This small community was told to expect their Canadian guests to be "much like Norwegian soldiers". They might find that life in the Norwegian countryside is not at all that different from life in the Canadian countryside.
The Norwegian Armed Forces have always had a strong presence in Trøndelag and popular support is particularly high in this county. A recent poll also found that 66 percent of the county's population have a very positive or positive opinion of NATO's exercise Trident Juncture and of Norway hosting this large scale, high visibility exercise.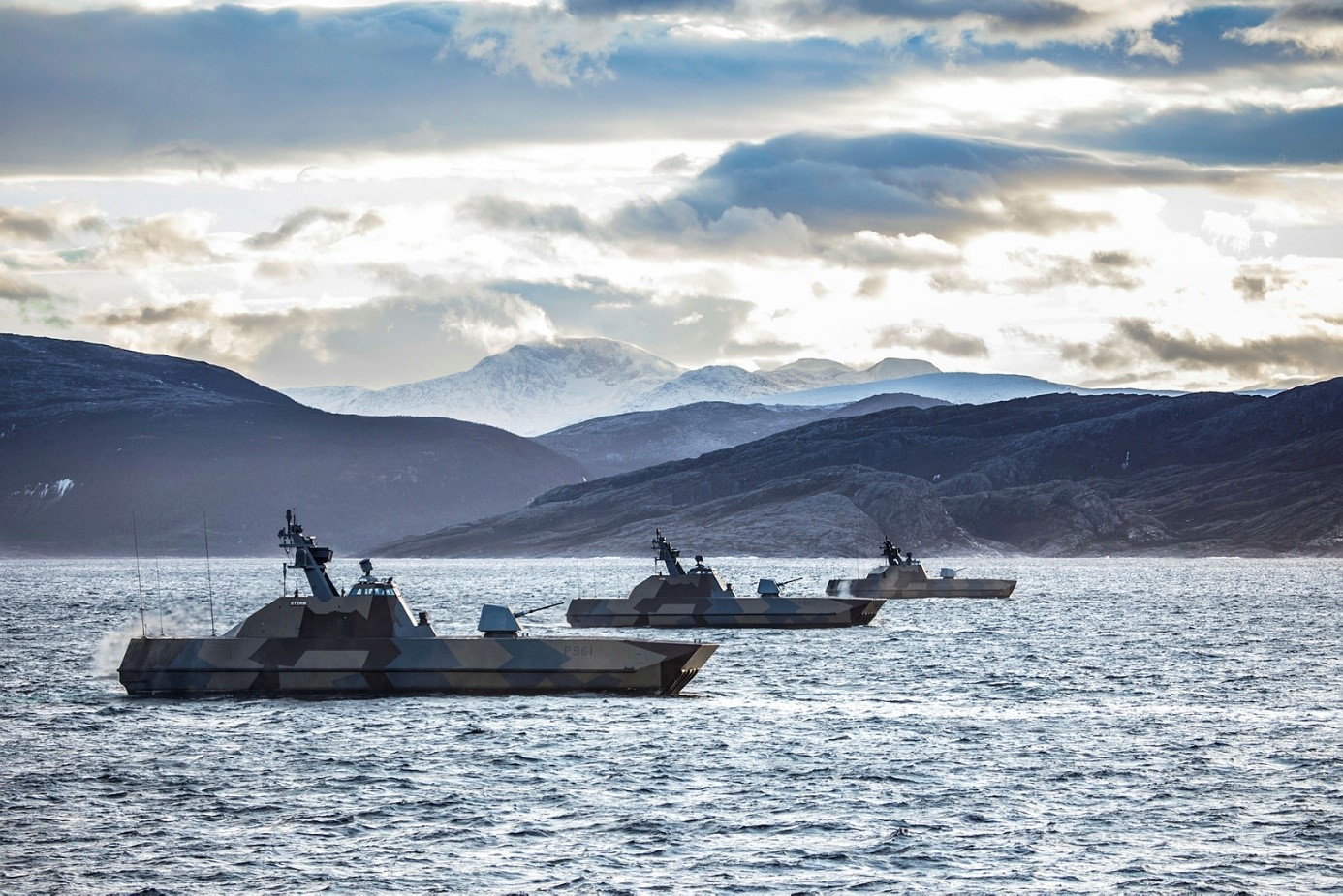 Photo: Norwegian Armed Forces
Increased allied exercise
NATO is and will remain the cornerstone of Norwegian security and defence policy. The Alliance is the only organisation to have both mutual defence commitments and a credible defence capability. NATO is also far more than a military alliance; it is a transatlantic political community of shared values.
In times of crisis, Norway will rely on our NATO allies for reinforcements. That is why a strong and credible Alliance is crucial for Norway. Strengthening collective defence has long been a key priority of Norway's defence policy.
By adopting the Long-term Defence Plan in 2016, the Norwegian Parliament has unanimously endorsed an increase in allied exercises and training in Norway, in tandem with Norwegian forces.
Preparations need to be made and exercises held during peacetime in order for allied reinforcement to be effective should a crisis or armed conflict arise, and in order for the collective security guarantee to be credible.
For precisely this reason, we must make sure that we have sufficient capacity to receive allied reinforcements. We must have relevant national plans in place, and exercise those plans together with allies.
Strengthening national defence
Due to the increased military activity in our neighbouring areas, it is natural that there has been an increase in allied training and exercises in Norway. This is a deliberate and long-term Norwegian policy.
The long-term plan for our defence sector increases defence spending while identifying areas where there is the potential for savings and efficiency measures and prioritizes strategic capacities. We are strengthening our national defence by investing in strategic capabilities such as fifth generation F-35 combat aircraft, P-8 maritime patrol aircraft and new submarines. All of which enhances and integrates collaboration between allies. Norway is also increasing funding for training, maintenance and stockpiles, in order to reduce ready-times and increase the number of available forces. The Government has recently presented a budget proposal for 2019 aiming at an increase of 7.3 % in the defence budget, including enhanced presence, preparedness and situational awareness in the High North.
However, in crisis or armed conflict, Norway will rely heavily on allied reinforcements. To keep our nation safe in an unpredictable world, we need to keep our Alliance strong. We do that by working together, and by making sure that our military forces remain robust. Joint training and demanding exercises are key. That is why Norway is pleased to host the High Visibility Exercise Trident Juncture this fall and look forward to welcoming troops from Canada and other NATO and partner countries.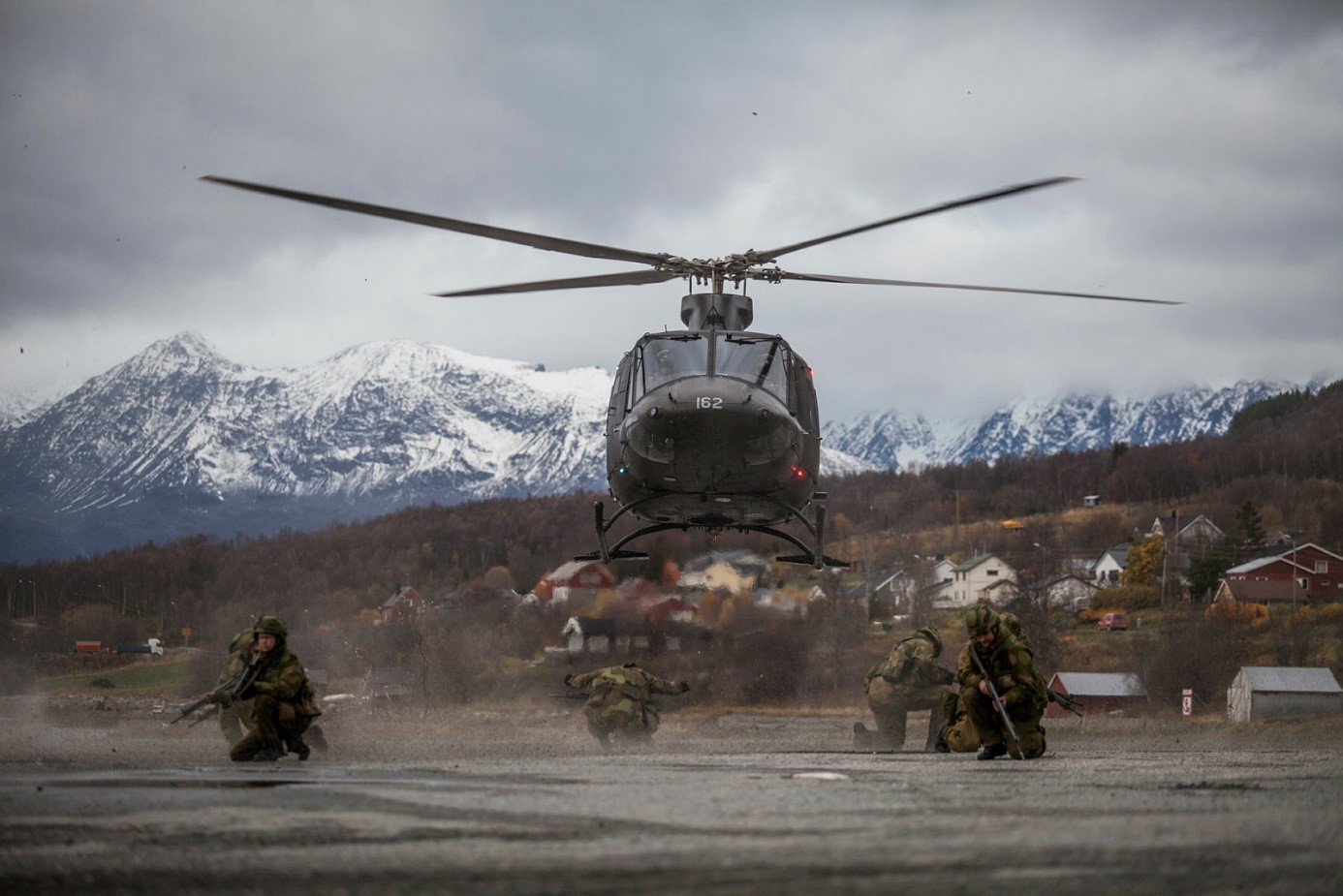 Photo: Norwegian Armed Forces
Important transatlantic bond
As 2000 Canadian personnel arrive in Norway, I am confident that the people of Gåsbakken and other places in Trøndelag will warmly welcome Canadian soldiers. Canada holds a very special place in the hearts of all Norwegians. In difficult times, Canada represented a new start and freshhope to many Norwegian immigrants. During the Second World War, Canada provided a safe haven to Norwegian pilots, soldiers, and sailors training to liberate occupied Norway. The ties that were forged during the difficult war years left a lasting legacy and contributed to Norway and Canada's shared outlook on international peace and security. Long experience shows us that no country can go it alone. Today, our transatlantic bond remains as important as ever before.