Traditionally Norway's Constitution Day on May 17th is a celebration full of lively children's parades, marching bands, national costumes, social gatherings, festive menus and lots of fun and games.
This year, once again, we must stay safe and celebrate at home. Luckily there are many ways to do that, and we hope this Constitution Day Program we have put together will provide you with a sense of celebration and joy.
Have a wonderful celebration and Hurra for 17. Mai!
Marching Forever – A free screening!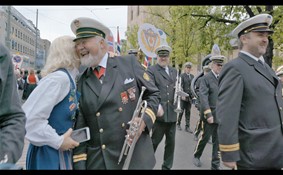 Photo by NFI.no
Nothing could be more appropriate than a marching band on May 17th. Here you can watch the documentary about Kampen Marching Band, a 90-year-old Oslo-institution dealing with an aging membership and changing times.
Films of Norway has generously provided free access to this film until May 19th. Just register and enjoy the film.
Register here to watch for free.
Speech of the Day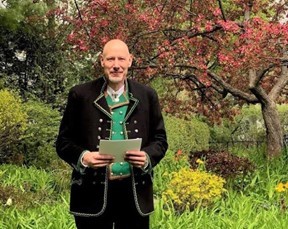 Photo by Norwegian Embassy
In every town or city, the Constitution Day Speech is a main event. It is important to reflect upon why and what we are celebrating and how we can safeguard our values for the future.
We welcome you to visit our Facebook Page on May 17th to hear Ambassador Jon Elvedal Fredriksen's greeting to Norwegians and Friends of Norway in Canada.
Decorating for May 17th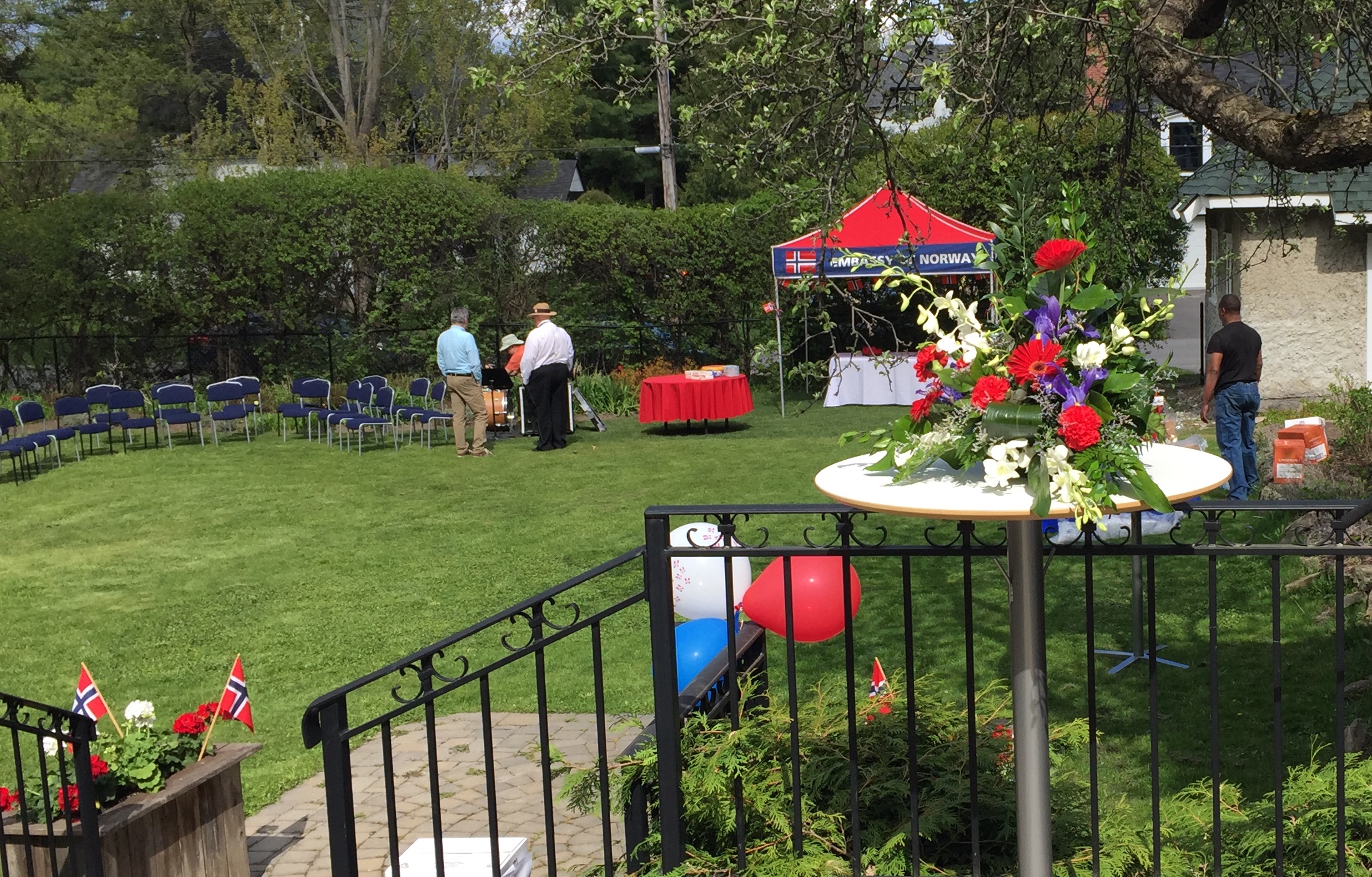 Photo by Norwegian Embassy
There are many ways to get into the festive spirit even though we are celebrating from home. Why not decorate your house or backyard?
Here are lots of good ideas on how to add some red, white and blue: Pinterest
Traditional May 17th Breakfast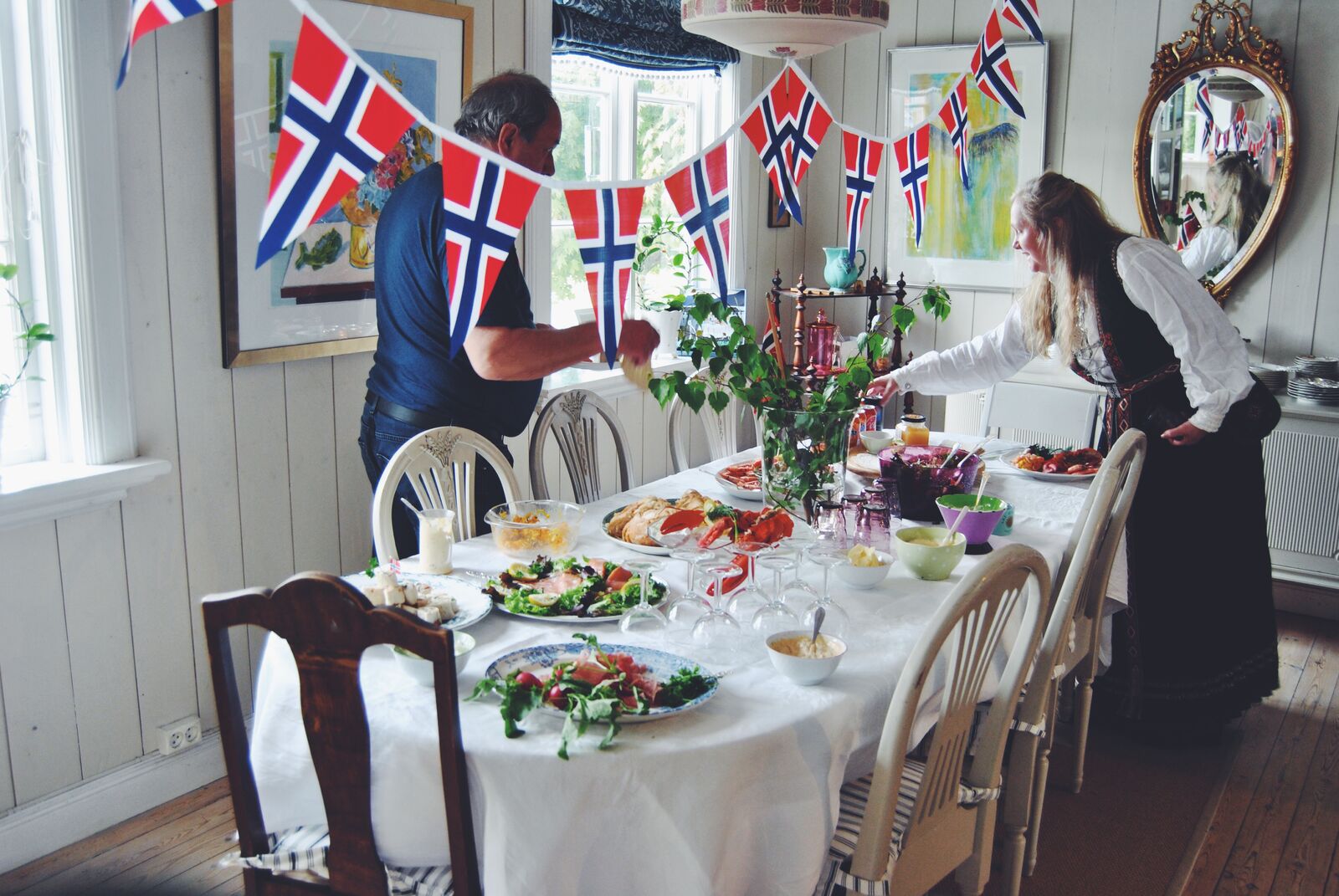 Photo by FAOP/VisitNorway.com
Prepare a full and delicious breakfast including scrambled eggs, smoked salmon, fresh loaves of bread and much more. Click here to learn more about making the meal unforgettable.
Dress for the occasion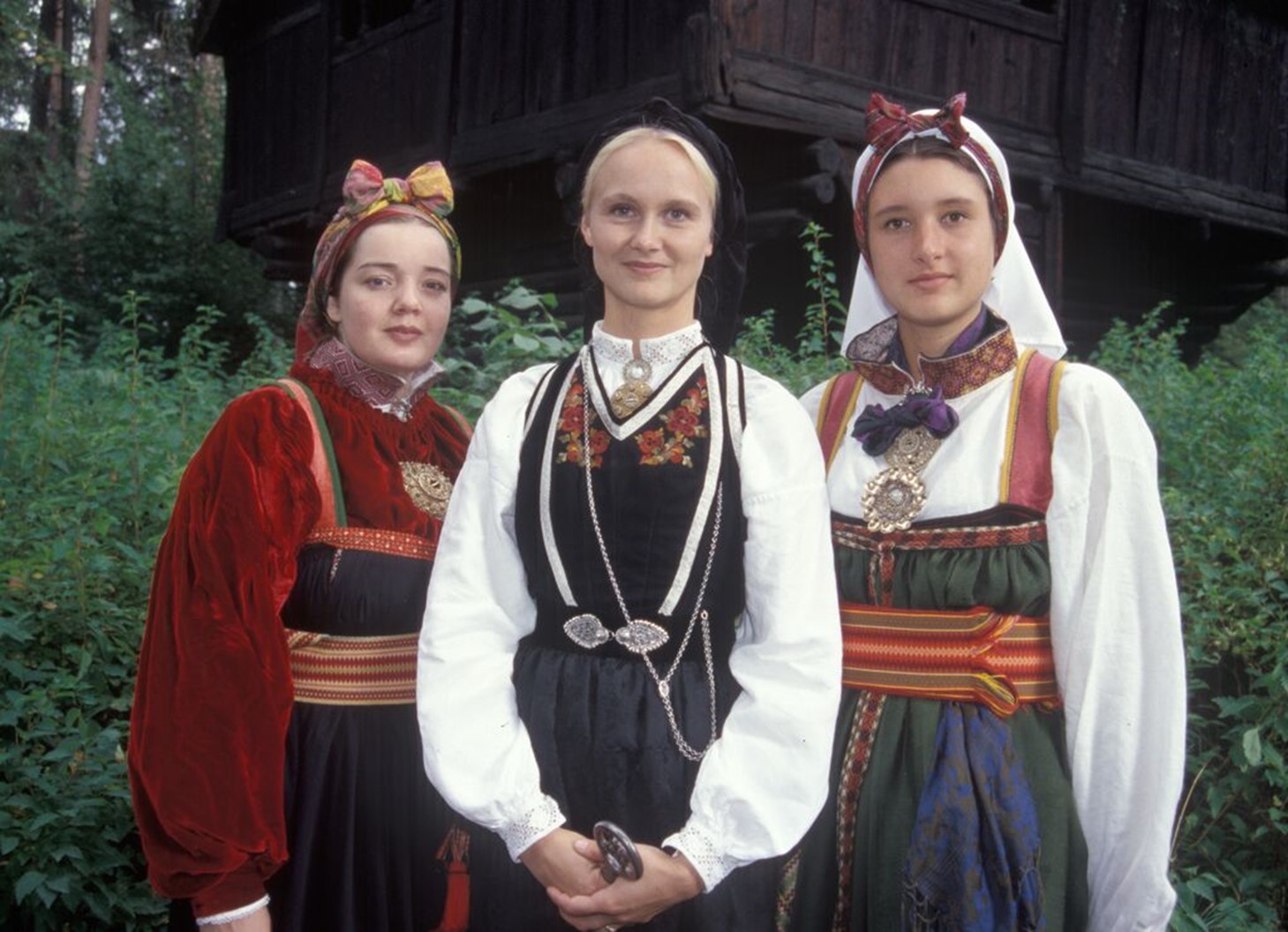 Photo by Lise Reinsfelt/VisitNorway.com
Wear your Bunad if you have one, or maybe you have a Norwegian sweater? Wearing red, white and blue is also always a good way to go. To learn more about the Norwegian Bunad tradition, watch this video.
Parade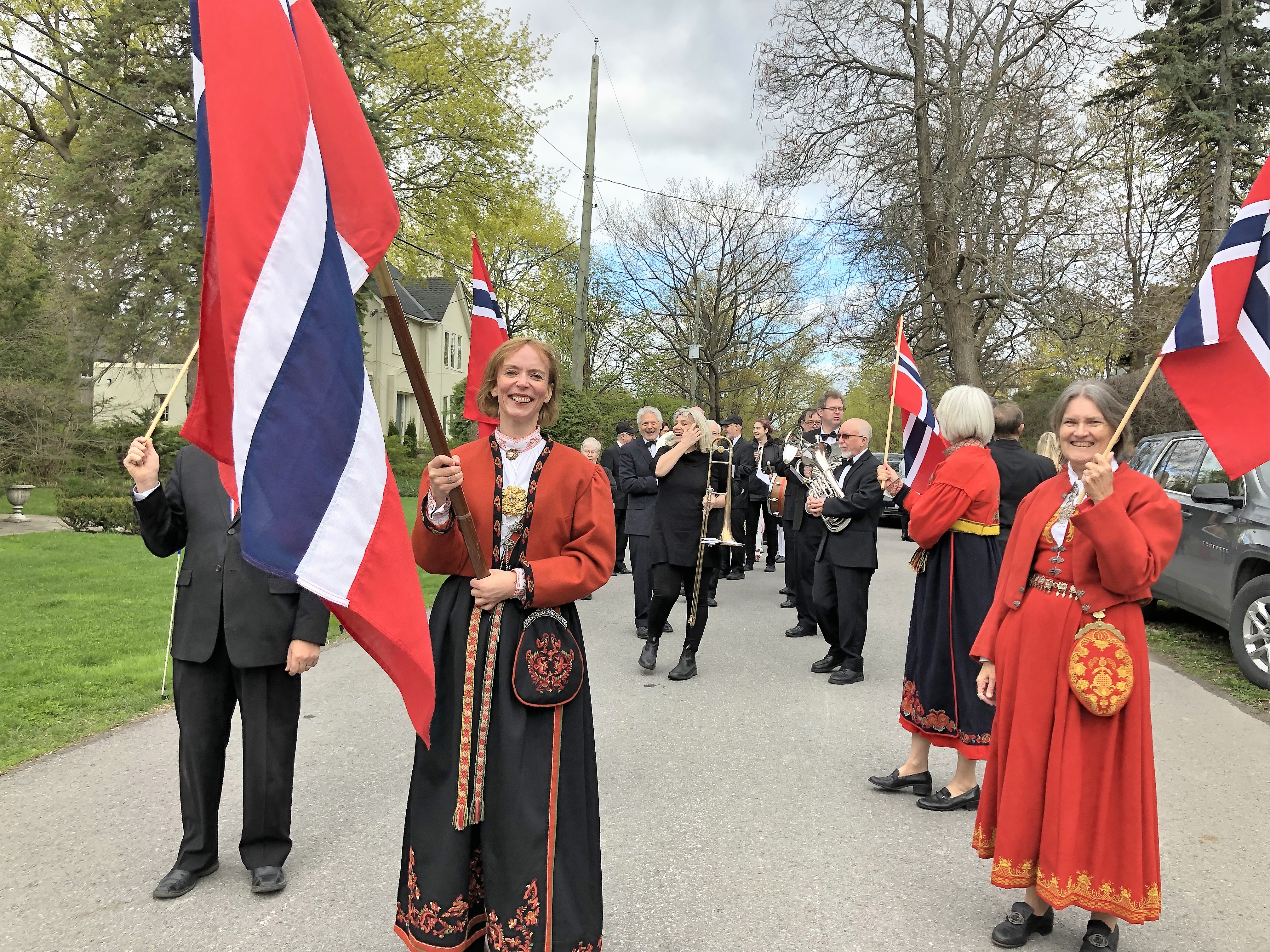 Photo by Norwegian Embassy
Even though we can't participate in the traditional parades this year, we can certainly get into the spirit by watching the Oslo children's parade from 2019 here.
Feel free to parade around your own house or property and sing out lout - don't forget your Norwegian flag!
National anthem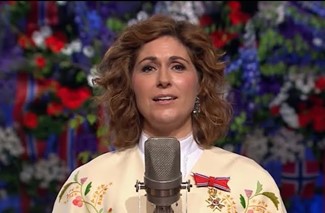 Photo by NRK
No Constitution Day celebration is complete without the singing of the National Anthem. Here is a recording with the one and only Sissel Kyrkjebø and the Norwegian Broadcasting Orchestra performing 'Ja, vi elsker dette landet'. Feel free to sing along!
Hotdogs and Ice cream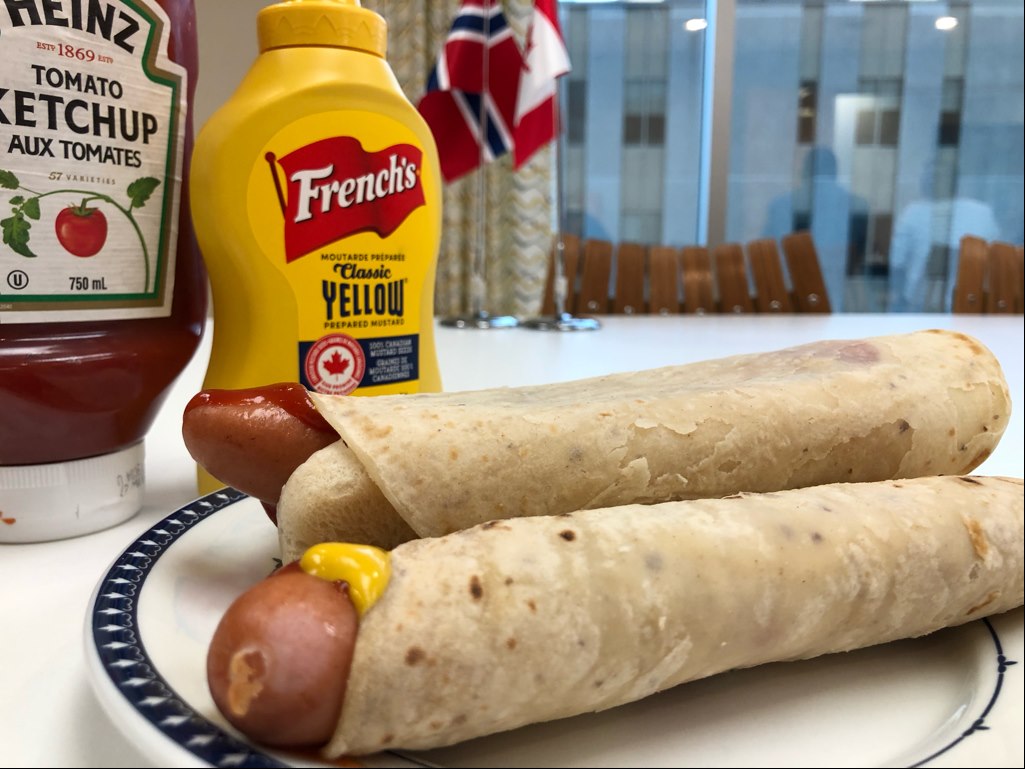 Photo by Norwegian Embassy
For many, both young and not so young, one of the highlights of May 17th is to enjoy hot dogs and ice cream. All that walking in the parades leaves you with an appetite!
For a traditional Norwegian Hot Dog, try serving it in a lompe – a soft potato flatbread, not unlike a tortilla. Don't forget the ketchup, mustard and sprøstekt løk "crispy fried onions". Find a recipe for traditional lompe here.
Cake, Cake and more Cake!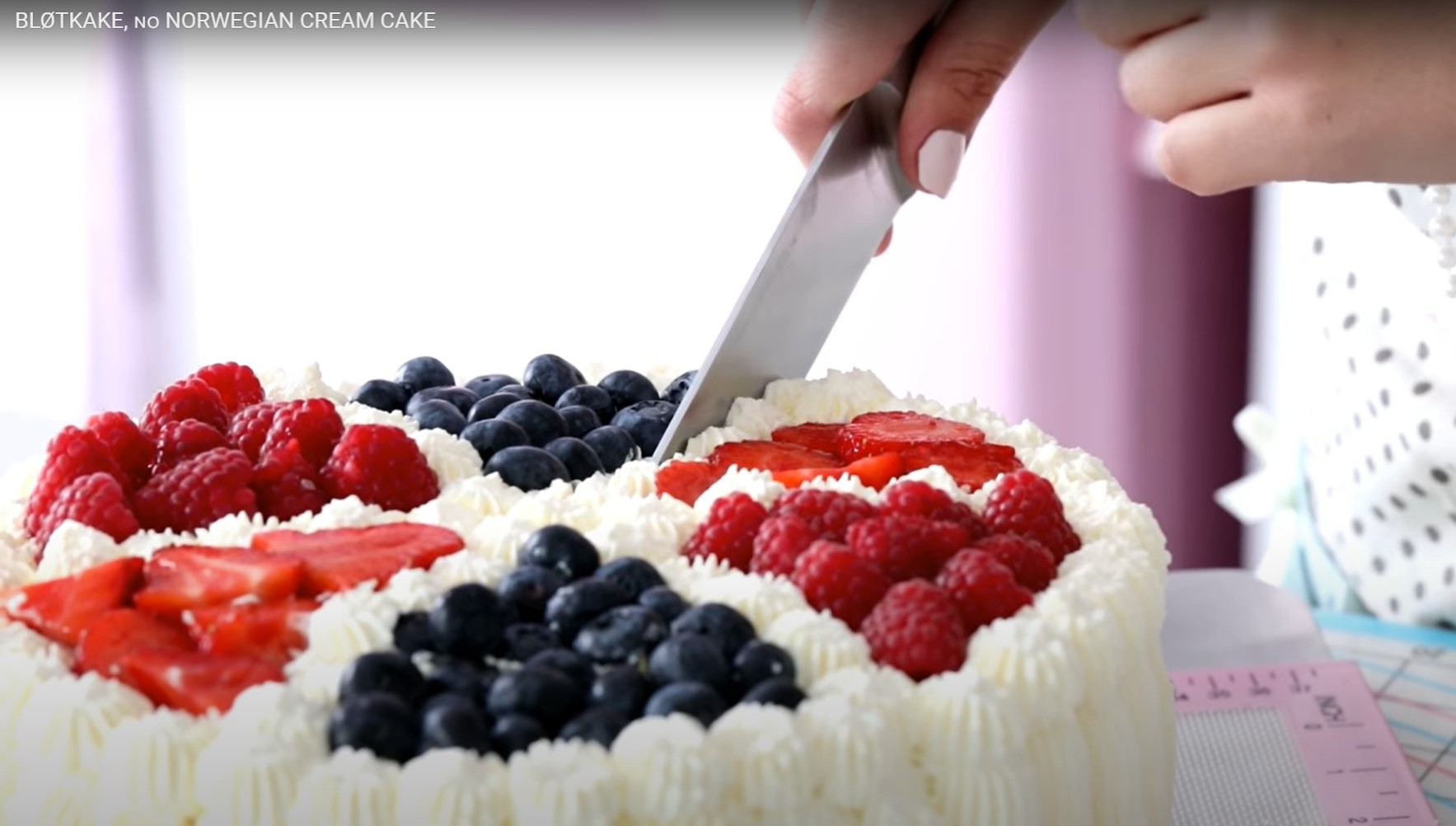 Photo by PassionForBaking.com

Norwegians love their cakes, and May 17th is no exception. A quick google search will give you a number of recipes, but we share this how-to video for a traditional Bløtkake aka Norwegian Cream Cake or Layer Cake decorated in Norwegian colours of course. Norwegian Bløtkake - Passion for Baking
Fun and Games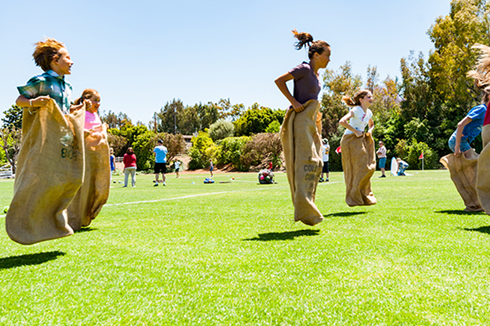 Photo by NorwegianAmerican
May 17th is often referred to as the Children's Day, as they are at the center of the celebration. Therefore, traditional games such as sack races, stilt walking, ring toss, limbo, three legged or egg-on-a-spoon races are popular. Maybe you can have your own race at home this year?
Quiz and Kahoot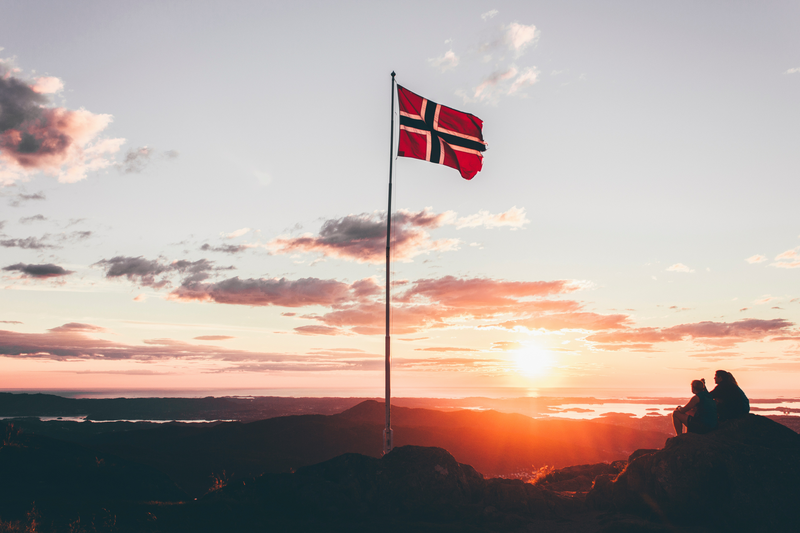 Photo by Mikita Karasiou/Unsplash
If running around with eggs on a spoon is not your thing, maybe you will enjoy challenging your friends and family to a friendly game of Norway trivia with this Kahoot ?
Or there are some other Norwegian quizzes here: Norwegian Quiz on YouTube
AURORA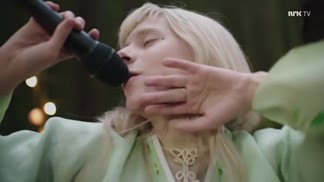 Photo by NRK
Aurora Aksnes (born 15 June 1996), known as AURORA, is a Norwegian singer-songwriter and producer. Her debut EP 'Running with the Wolves' was released in May 2015, receiving widespread approval.
Enjoy AURORA in Concert on NRK TV
Edvard Munch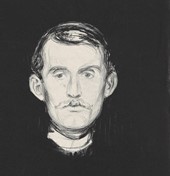 Photo by MunchMuseum.no
The brand new Munch Museum is set to open this year in its central location in Oslo next to the famous Opera on the waterfront. Until you can visit in person, we welcome you to enjoy these digital exhibits and vitual tours.