The European Youth Parliament, which is a non-profit organisation, cooperates across the whole Europe and its vision is to inspire and empower young Europeans to become open-minded, tolerant and active citizens.
This year Czech Republic will be hosting Brno 2017 – the 85th International Session of the European Youth Parliament. This conference for 300 young Europeans will be organised in July 2017 in Brno, Czech Republic. As both of us are organising this event, we wanted to know what other International Sessions in Europe look like from the organising side. This is why we participated at the 84th International Session of the European Youth Parliament that took place in Norway, Trondheim and Røros, in April 2017.
This International Session lasted from April 19th to April 29th. During the whole session, we had the chance to stay three days in Røros and eight days in Trondheim.
The motto of the conference was 'Where the past and future meet'and one of the main aims of it was to create a sustainable environment for our future generations. Regarding the sustainability, all waste was recycled and most of the food, for example at coffee breaks, was deliberately chosen. As a part of the programme, we had the chance to see a Sami interpret, who performed one of the most traditional Norwegian ethnical music - the yoik.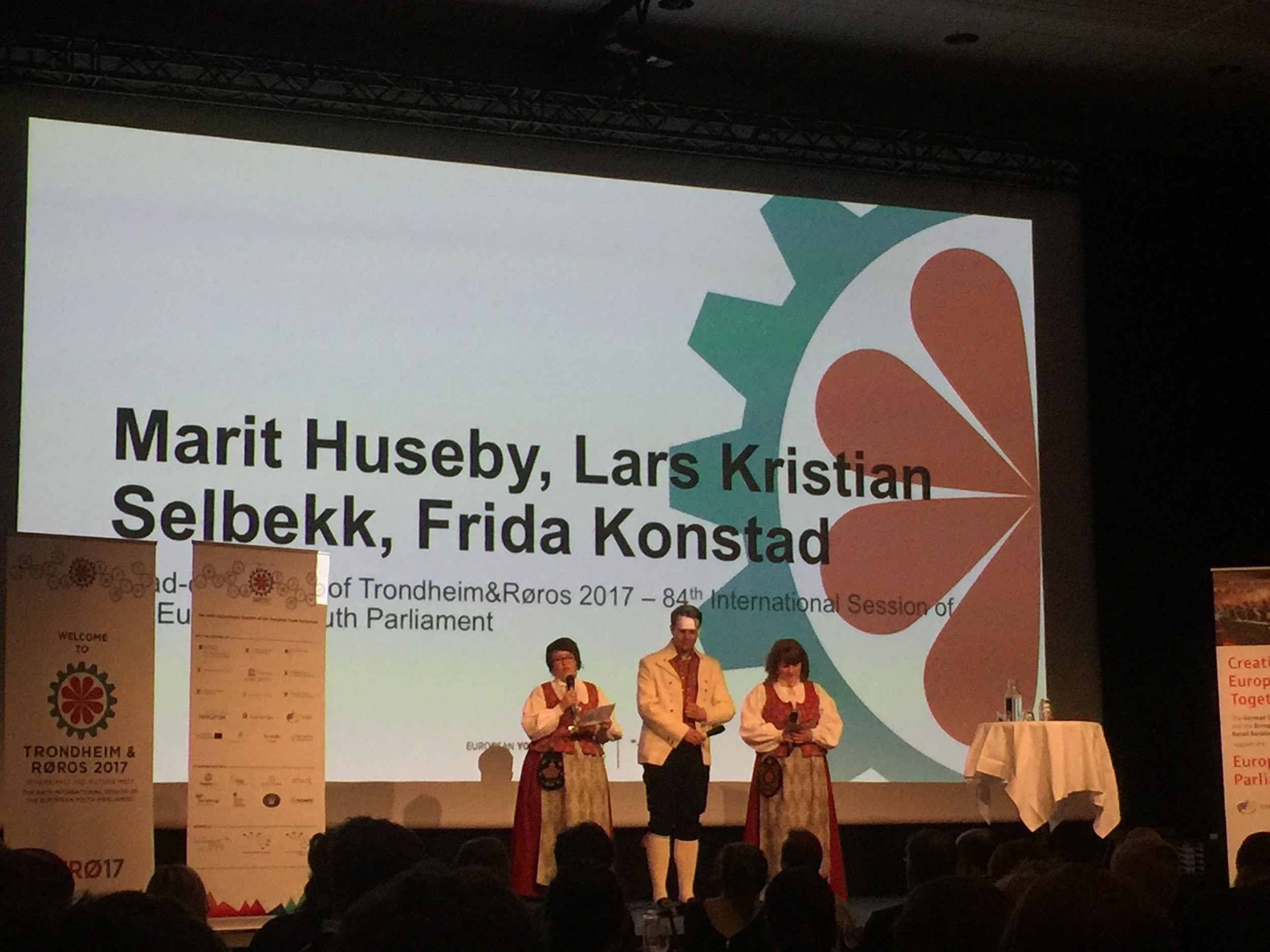 What surprised us was that the whole village was covered in snow, thanks to the heavy snowfalls in Røros for the past few weeks. We were told that this small city is often the one that people visit during Christmas as it has the magical vibe. We definitely agree that the small colourful houses and snowy views gave us magical feelings.
We had the opportunity to experience that Trondheimis not only a city full of students, but also a city where the weather changes all the time. Most of our programme was held at the Norwegian University of Science and Technology (NTNU).
We believe that we gained a lot of experience from the whole Norwegian organising team and that both of us personally developed and grew. It was absolutely magnificent to see happy faces of the other participants, for which the conference was organised by us.
Norwegian nature was something that will stay in our minds for a very, very long time. Mountainous forests full of pine trees, waterfalls and fresh air were one of the many things that made us fall in love with Norway.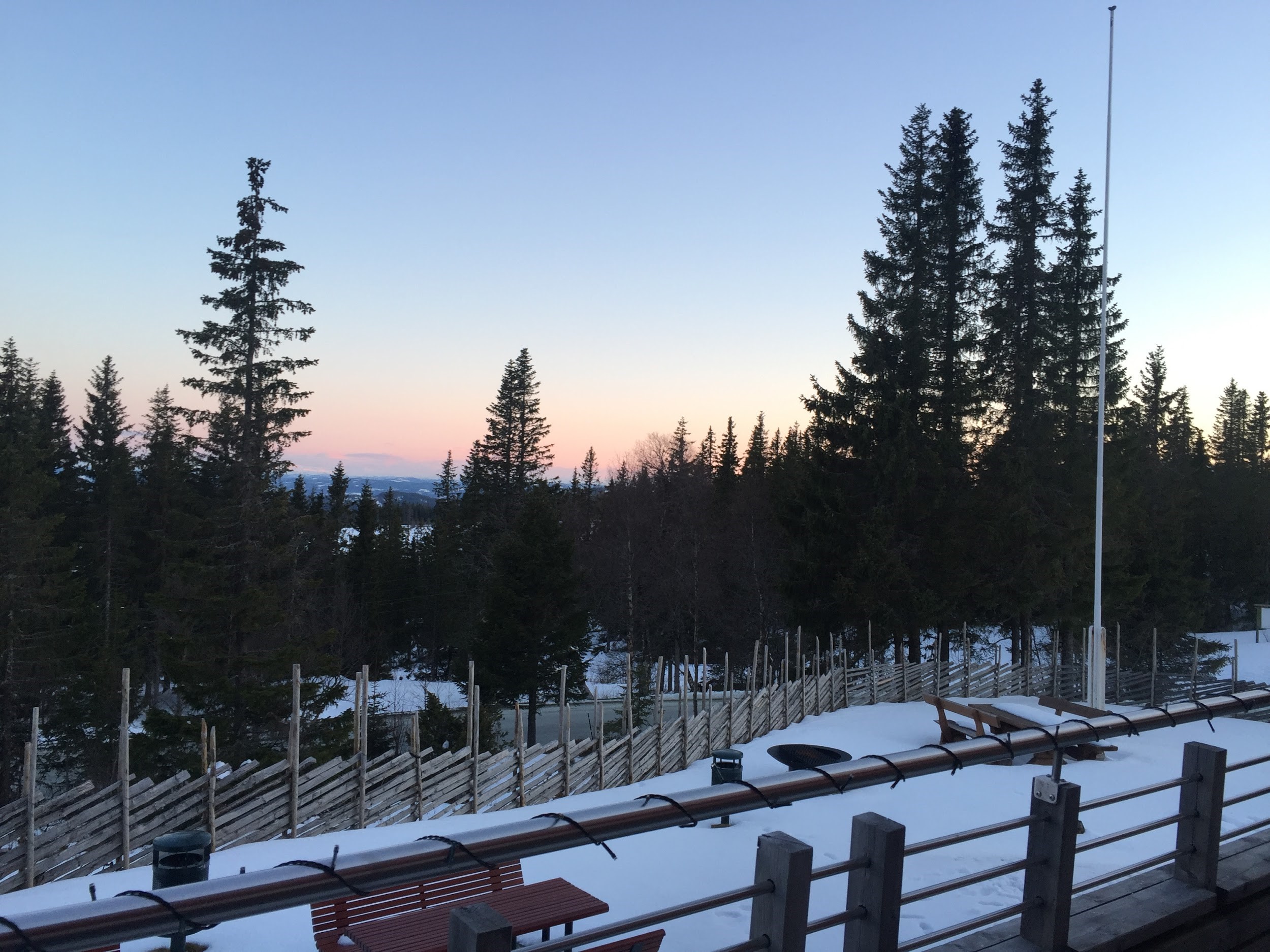 There is something typical about Norwegian culture - Bunad - a traditional costume that can be worn for example at festive events. The Head-Organisers of the Session decided to follow their Norwegian spirit and wore Bunad at the Opening Ceremony.
Visiting this lovely country was on our bucket lists for a long time. We would like to express our gratefulness that we had the possibility to work with you in order to educate ourselves and create unforgettable memories.